In case if you can't open a PowerPoint file that you have received as an attachment of an Email, then it is happening due to security issues with the PowerPoint file itself. 'Unblocking' the ppt file will solve this issue on your computer.
Fix-1 Unblock the ppt file
1. Go to the location of the ppt file.
2. Right-click on the ppt file and then click on "Properties".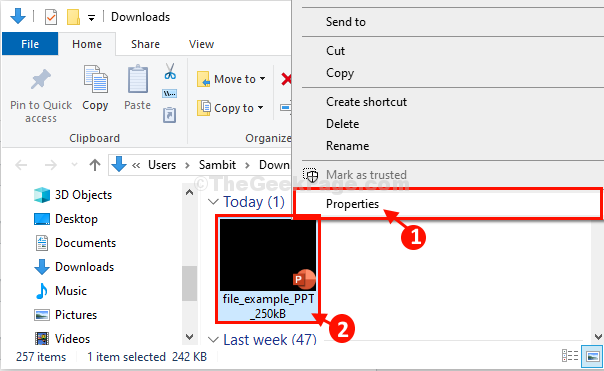 3. Now, click on the "General" tab.
4. Once you are in the General tab, check the option "Unblock". This will unblock this ppt file.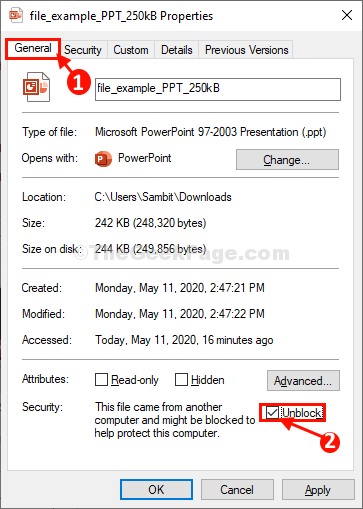 5. Once you have unblocked the ppt file, click on "Apply" and then click on "OK".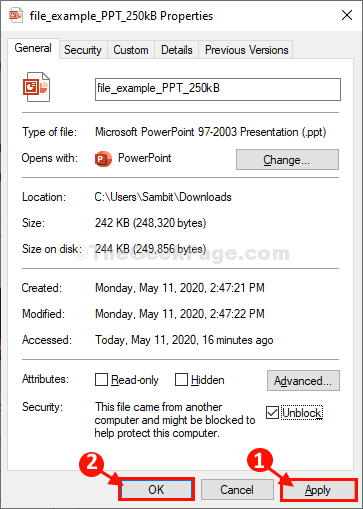 Now, try to open the file again on your computer.
Fix 2 – Repair Microsoft Office
Close all MS office apps (Word, Powerpoint etc.)
1 – Press Windows key and R key together from keyboard to open RUN command box
Type appwiz.cpl in it and click OK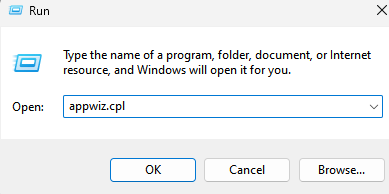 2. Now, select Microsoft Office from the list.
3. Click on change.
4. Select quick repair.
5.Click on repair and let repair be completed.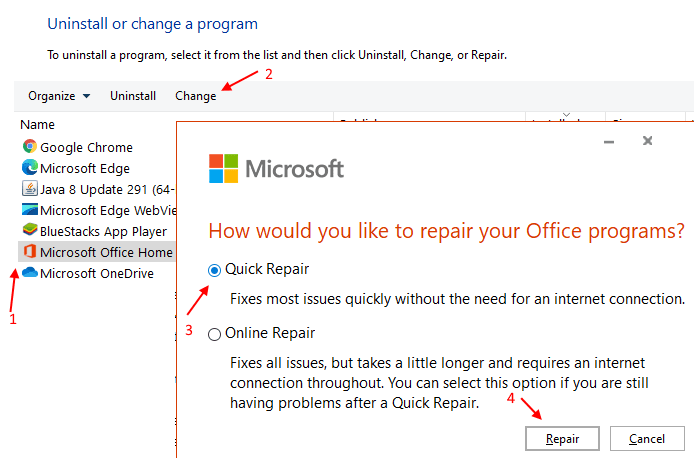 Once the repair is completed , Try to open Powerpoint again.
Fix-3 Disable Protected View settings in PowerPoint-
You can disable the protected view settings from PowerPoint Options.
1. Click on the Search box and then type "PowerPoint".
2. Now, click on "PowerPoint" to open it on your computer.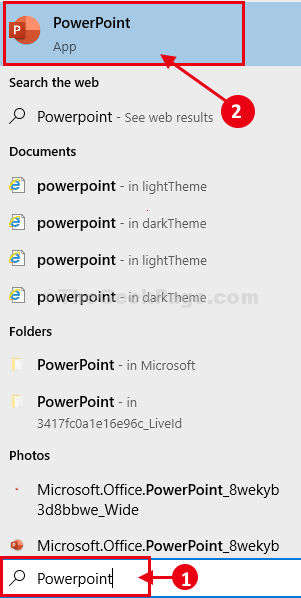 4. When a PowerPoint opens up, in the menu-bar, click on "File" and click on "Options".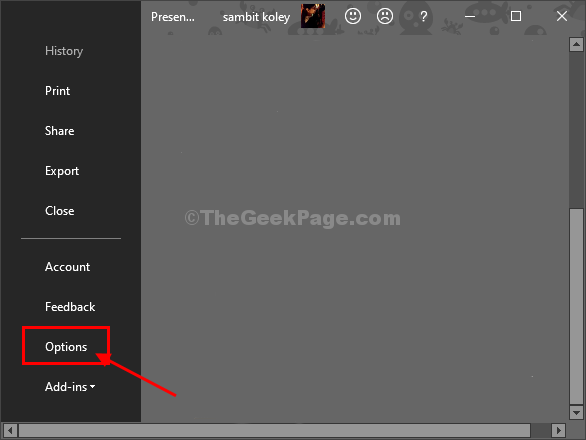 5. At the next step, click on "Trust Center" to modify Trust Center settings.
6. After that, click on the Trust Center Settings…" on the right-hand side.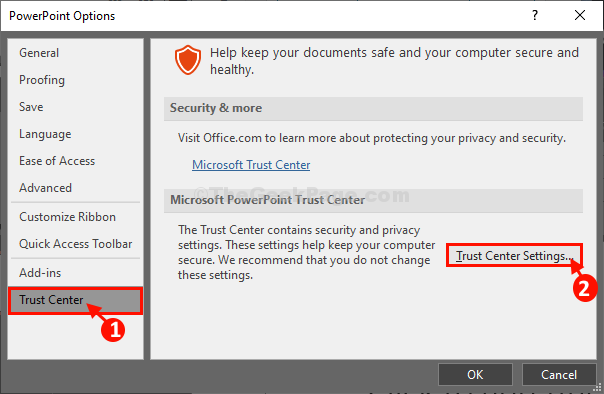 7. Now, you need to click on "Protected View".
9. Now, in the Protected View section, uncheck all the options.
Enable Protected View for files originating from Internet
Enable Protected View for files located in potentially unsafe locations
Enable Protected View for Outlook attachments
10. Finally, click on "OK" to save the changes.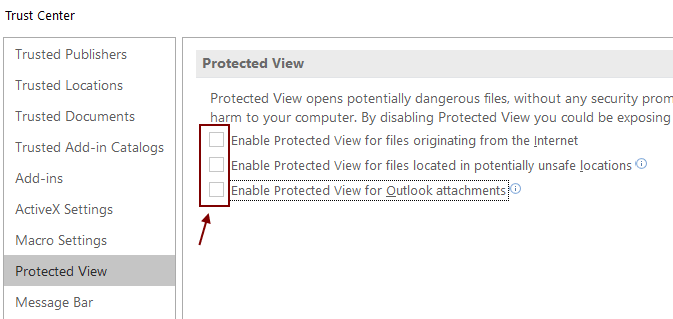 11. Click on "OK" to save all these changes.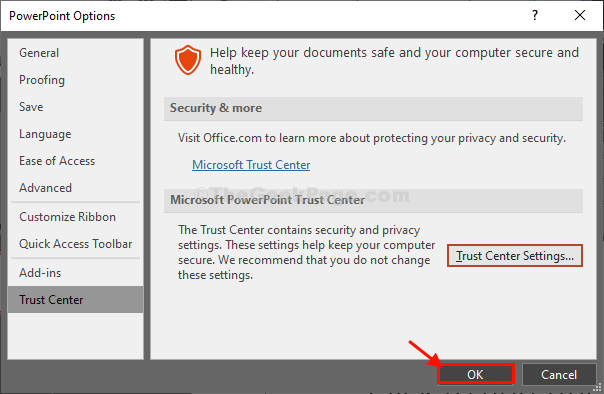 Close PowerPoint window. Now, try to open the problematic ppt file again. It will open without any problem.
Your problem will be solved.
Fix 4 – Open Powerpoint in safe mode
1. Press Windows key + r together to open run.
2. Write powerpnt /safe in it and click ok to open powerpoint in safe mode.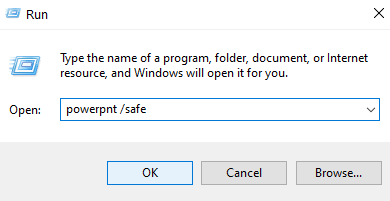 Hope Powerpint no opening issue got resolved by these methods. If not, then comment down below.