If your PC is running on Windows 10, then Microsoft Edge comes as a built-in browser with the OS. Edge has replaced the Internet Explorer. So, when you start your Windows 10 PC, because Edge is the default browser now for the OS, it automatically starts with the Windows 10 startup.
While many users may feel comfortable with it if they prefer using Edge as their default browser, it can be annoying for many when edge starts opening automatically . Because many other users still prefer using other browsers or they simply may want to use it as per their convenience and not immediately. Moreover, the auto startup of applications also waste system resources.
Fortunately, there's a way out that can help you to stop Microsoft Edge from opening automatically in Windows 10. Let's see how.
Solution: Through Active Folder In C Drive
Step 1: Go to your desktop and click on This PC. Now, click on the C drive folder.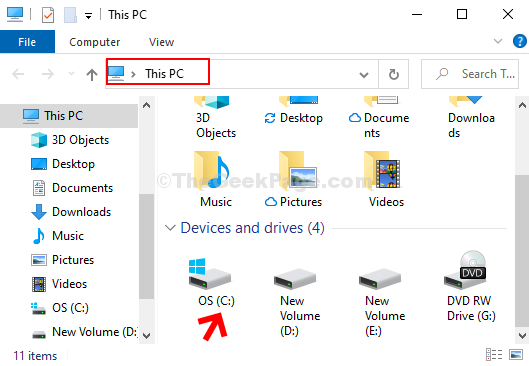 Step 2: Now you have to navigate to the below location:
C:\Users\

madhu

\AppData\Local\Packages\Microsoft.MicrosoftEdge_8wekyb3d8bbwe\AC\MicrosoftEdge\
User\Default\Recovery\Active


Go to the above location step by step as below:
Go to Users
In the Users folder, go to your PC name folder. (Here we double-clicked on madhu folder which is our PC name folder).
Double-click on App Data.
Double-click on Local.
Now, double-click on Packages.
Find Microsoft.MicrosoftEdge_8wekyb3d8bbwe and double-click on it.
Next, double-click on AC.
Double-click on Microsoft Edge.
Now, double-click on the User folder.
Double-click on Default.
In the Default folder, double-click on Recovery.
You have reached the Active folder. Double-click on it.
Step 3: Now, in the Recovery folder, press Ctrl + A keys together on your keyboard to select all the files and folders. Press the Delete button n your keyboard to delete all of them.
ADVERTISEMENT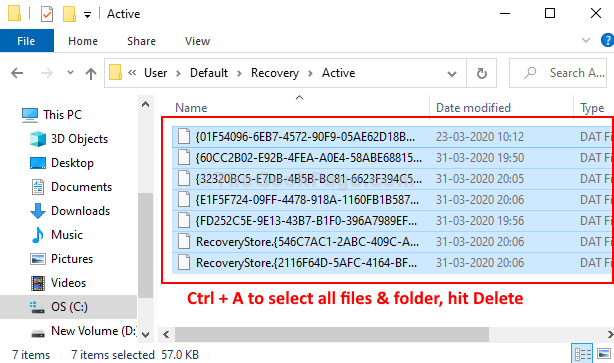 That's it. You are done. Now, simply restart your PC and the Microsoft Edge will no more open automatically with the Windows 10 startup.