Online shopping has become a huge craze in the recent years. The ability to check, scan and select a product, all from the comfort of your home created a huge buzz when it was launched. Years later today, online shopping is a billion dollar industry with giants like Amazon and Ebay in control of it. You can easily access the desired shopping website from any device, go through the online catalog, select the desired product and place an order with in seconds. You can select your desired mode of payment that may include credit card ,debit card, Cash on Delivery etc. and have the product delivered to your specified address within days. This makes online shopping very convenient for its users and due to this it is very popular among today's crowd.
Apart from the big giants of online shopping, that have built their trust and reputation over the years and there are also small sellers that look to exploit the Internet for the sale of their products as well. Many local retailers and wholesalers, may decide to start selling their products online ,at a competitive price compared to the retail units. This can be a very tempting and attractive offer. But as the Internet goes, a consumer really does not know the buyer and is required to trust the seller fully with the payment of the product. This is one of the downsides of online shopping among many other. Other issues include refund policies, authenticity of the product, scammers etc. You may be worried about your credit card information being misused, or the general security of the website. Other websites in other countries may not offer the payment services you are used to paying in, and hence make it impossible for you to be able to buy the product.
Also Read: – 21 Free Online receipt and Invoice maker websites
This is where services like PayPal come in. Paypal makes the process of buying and selling between sellers and consumers much easier and hassle free. Paypal addresses all the general concerns you may have while making a payment online and makes sure that your personal information is secure and away from hackers and other unwanted sources.
Paypal is used to performing various checks before you can register on the site, it also has the ability to offer users the power of buying and selling on a global scale. You can use any website and order anything online, as long as the seller uses PayPal as one of his payment methods. Paypal also implements another level of security by keeping the transaction made, within its account for a certain period of time, before passing it on to the seller. This helps save you as a consumer from frauds, scams and general unsatisfactory service from the Seller. You can cancel your payment and get your refund with in the given time easily.
Although Paypal offers so much flexibility when it comes to online shopping, it can sometimes prove to be a big obstacle due to its different identity checks and safe features. Due to its increasing popularity, PayPal has had to implement certain rules and regulations which may make it difficult for some of you to be able to successfully complete a transaction.
This where you might want to look for safe and secure alternatives for PayPal. There are tons of services out there, that offer the same usability as Paypal, i have listed the most used and the most prominent ones below, in no particular order. You can go through each one of them and see which one suits you the best for carrying out your Transaction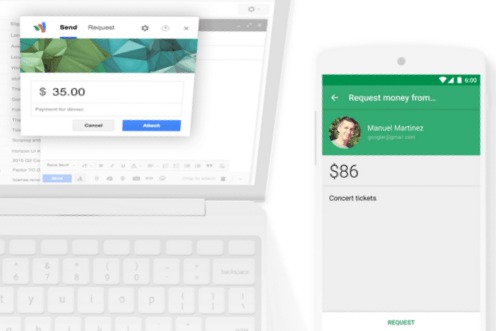 Google Wallet is Google's answer to Apple Pay from Apple. The app offers huge connectivity and usability options. You can send payments, receive money, transfer funds etc. The app also features single tap money transfer, which means you can carry out your transactions in the real world with just a single tap, provided that the other device/user supports this feature of Google Wallet. The wallet can essentially store all your financial data including your Credit Card details, Debit Card details, Bank Account details and also a record of all your transactions . Google wallet also gives you the ability to transfer funds between friends and family with just one click or tap. You can also send funds to your Google Contacts as an email attachment, which as a feature can come in very handy and has the potential to change your workflow. Google wallet can also list and store all your gift cards, loyalty cards, offers making it essentially a must when using Digital wallets. All these features make the Google Wallet a great PayPal alternative. It has some features similar to PayPal which include the ability to send out invoices if you are a seller/ retailer.
Security wise, Google has 24×7 protection enabled for all your financial details and routinely scans for fraudsters and scammers. This makes it highly secure and reliable.
The only thing that may rule out Google Wallet as an option for you, is that it is currently only available in the United States and nowhere else. This considerably decreases the size of the market that Google Wallet is targeting , although it is just a matter of time before Google makes its Google Wallet a global service.

Skrill is another PayPal alternative that offers the ability to carry out transactions on a global scale. Previously known as the MoneyBrokers , it is a European website that offers almost the same services as that of paypal. Even though it claims to be global venture, and can be used globally, it is mainly targeted at The United Kingdom and other European countries. Skrill is hugely popular and supported by famous platforms like eBay and Skype. So if you plan on transferring funds globally, you can rest assured that the service is safe, and might already have been used by the receiver. Skrill offers various different services that you can choose from, or if you are in a hurry, skrill offers the ability to create your own prepaid debit card by transferring funds from your bank account in it. You can then use this Skrill Prepaid debit card to carry out different transactions online, wherever Skrill is supported.
I would recommend Skrill if you are looking for a service that you can use to transfer funds on a regular basis. Skrill takes minimal charges compared to other services when you transfer funds to someone. More over there is no fees charged when you receive funds from someone, making the service highly desirable.