Raspberry Pi was the beginning of the new era of single board computers that was going to take over the world by storm, it was the first attempt by any manufacturer out there to introduce more and more people to the world of single board computers, their uses and programming. It was an attempt to inculcate the basic knowledge of hardware, and software programming in everyone on a global scale due to the smaller form factor and lower cost of the single board PCs .
Read: 10 best alternatives to chromecast
Launched in the February of 2012, Raspberry pi is the innovation and brain child of the Raspberry pi Foundation , located in the United Kingdom. The foundation introduced its very first raspberry pi back in 2012 , with the dreams of making every buyer interested in the world of computing. A raspberry pi is basically a single board computer that can consist of various custom specified ports and other connectivity options. The raspberry pi and the raspberry pi 2, both were introduced so as to get children, and people in developing countries, interested in computing and computer languages. Being a universally affordable, single board computer, raspberry pi quickly caught on with all of the world, and had sold over 6 Million units by 2015.
Every raspberry pi, consists of the same Graphics Processing Unit, the Videocore IV. The rest of the components and add-ons vary between the different raspberry pi models , and thus are priced accordingly.
You can choose between an ARMv6 compatible single core CPU and ARMv7 compatible quad core CPU. The quad core variant was introduced in the later models, as some extra processing power can always come in handy. All raspberry Pi models come with 256 MB of onboard RAM, excluding the B and the B+ model that has 512 MB of onboard Memory. This is because B and B+ were released later on, after the initial release of raspberry pi, due to the demand for Higher onboard RAM memory.
The latest installment of Raspberry Pi, the Pi 2 comes with 1 GB of onboard RAM, making it a beast of a single board computer. Storage options include both SD and Micro SD storage so that you can choose the one that is the most convenient for you.
All of the units and variants sold by raspberry pi are priced under 35$, which makes it really affordable Do It Yourself computer and also an ideal gift.
The latest release by Raspberry Pi is the Raspberry PI zero, released last month, priced at just 5$ , it is the DIY computer's answer to all your compact space problem. It is smaller and does its job, making it a cheap, easy to use, hugely customizable , expendable Computing unit.
The Raspberry Foundation provides some Debian and arch Linux distributions for download as well, that can help you get your Raspberry Pi configured. All the tools available out there , support Python as the main coding language, with support for the following languages as well
=> C, C++, BBC basic, JAVA, PERL, RUBY, Squeak Smalltalk etc.
Although a recent project on Kickstarter named C.H.I.P seems to be the cheapest alternative ($9) to raspberry pi, but it has not been in the market right now. Below are other top alternatives of Raspberry Pi.
You can use the ones that are preferred by you, and get to coding and programming your Raspberry PI.
1- Arduino Uno Rev3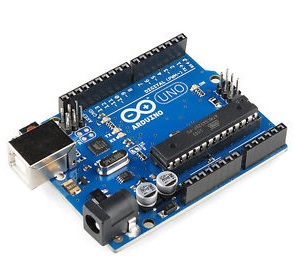 Price – $25
Arduino is a community as well as company that makes both computer hardware and software, and manufacturers micro controller based digital kits, for DIY and other projects and purposes. These can usually be found in automated machines and other places where a machine is interacting with the physical world. It has been used by many enthusiasts , in their Robotic and other ventures and many users trust Arduino tremendously.
It supports C and C++ as a programming language, and can be programmed to carry out various tasks in the physical world
Arduino Uno rev3 is based on ATmega328 and has 14 input and output pins, out of which 6 are compatible as PWM outputs. It also contains a 16MHZ oscillator, 6 analog inputs, an ICSP header, power jack and a reset button. The rev3 is different from its predecessors, simply because it does not use the FTDI USB to serial driver chip, making it a huge advantage.
Arduino Uno REV3 costs 25$ and is a total steal for what it is worth.
2- Odroid XU4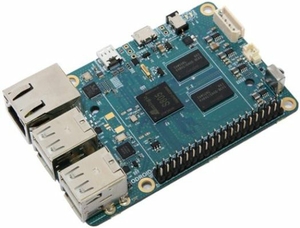 Price – $74
Hardkernel is the Company responsible for this masterpiece of a single board computer, the Odroid XU4. It has a more powerful form factor and a smaller size compared to its predecessor, the Odroid XU3. The unit is capable of running the latest Ubuntu, or Android kit kat / Lollipop depending on your choice. The Odroid XU4 offers faster data transfer and networking speeds, resulting in an overall speed up in the device's performance. The company also decided to go 1 step further, by making it compatible with its predecessor, so that you can use both the units in cohesion with each other.
Important Changes, compared to its predecessor
1- Micro HDMI connector has been replaced by HDMI type A connector, because it was the underlying cause of many issues faced because of the micro HDMI port.
2- The Odroid XU4 now features A gigabit Ethernet port.
3- Two full size USB 3.0 ports for better connectivity
Moreover, the XU4 comes in a smaller size when compared to XU3, which increases its usefulness even more.
Final verdict
The Odroid XU4 is an exceptionally powerful octa core , single board computer. If some reports are to be believed, it is known to beat even the raspberry pi 2 when it comes to performance, which is a huge bonus. It has a 2GB LPDDR3 ram and USB 3.0 support. The only drawback you might find is the lack of SATA support, and the fan making loud noises. Both of which are minor issues when compared to the major improvements, the Odroid XU4 sports.
3- Beagleboard BeagleBone Black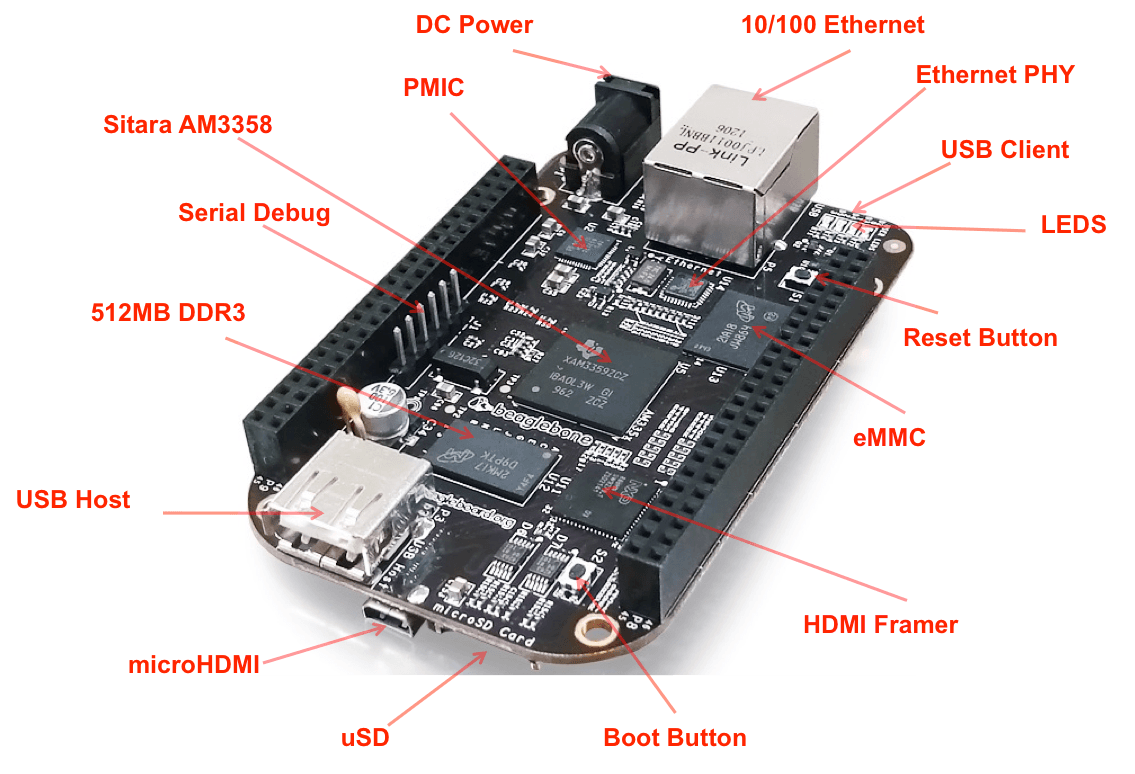 Price – $35
BeagleBoard is produced by Texas Instruments as a single board computer system. It is low power compared to its competitors, but does the job really well. It is based on open source hardware and Software and is available to the public for various purposes. It was designed by a small group of engineers, with the development and promotion of open source software in mind. It is designed as teaching aid for teachers to introduce students and other people to the world of Open Source Software development just like the Raspberry Pi.
The BeagleBoard measures 75mm x 75mm making it a highly compact and portable Unit. It comes with ARM CORTEX A8 CPU, which is capable of supporting Sybian, Risc Os, Linux Minix, FREE BSD and OPEN BSD. You can choose from a number of different platforms, making it ideal for development purposes. You would also be happy to know, that BeagleBoard plans on introducing Android support soon enough, so that you can run a Mobile Device Os as well. Video ports include S-Video and HDMi port, it also has a GPU powered by Imagination Technologies, which provides 2D and 3D rendering as well. The device can come shipped with either a single SD slot or a Single MMC slot, depending on your preference. The model also comes with 512MB of onboard DDR3 Ram and 4Gb of onboard flash storage, which makes it a beast. BeagleBone black is low cost and very much value for its money, The company claims that the Unit is targeted for coders and developers using Linux. The BeagleBone is guaranteed to boot Linux under 5 seconds, and start the process of development with in 5 minutes, making it highly time efficient and portable. It is a cheap and go to single board computer, for developers looking to use it to its full potential on the go.
All in all, BeagleBoard BeagleBone black is a great alternative to Raspberry Pi and can be used for various different purposes.
4- Banana Pi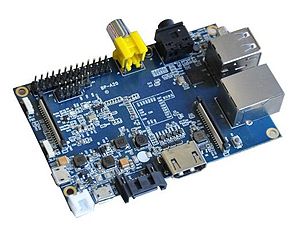 Price – $53
Banana Pi is another single board computer that is available out there for purchase, Banana pi boards are manufactured in china and are technically trying to hitch a ride , on the backs of Raspberry PIs. As like the other candidates, banana pi is also an open source hardware platform, that you can use for your various different computing needs. The design of banana Pi is more or less the same as that of Raspberry pi, making it obvious that China is at it once again.
But this is not necessarily a bad thing as the boards have worked flawlessly so far. Banana pi can run the following
NetBSD
Android
Ubuntu
Debian
You can also run cubieboard and raspibian, though the CPU does not officially support them. Banana pi comes in the following different variants
Banana Pi M1
Banana Pi M1+
Banana Pi M2
Banana Pi M3
Banana Pi G1
BPI- D1
Banana Pi R1
Banana Pi Pro
All these different variants have different specifications, allowing you to choose the one single board computer that suits your needs, the best. You can go for the ultra powerful Banana Pi Pro or opt for the smallest version with a web cam mounted on it. The choice is yours.
Verdict
The banana Pi is proving to be a headache for Raspberry Pi foundation, as more and more users opt for the cheaper and faster single board Computers. The banana Pi is considerably faster thanks to its CPU and also has SATA support unlike the Raspberry Pi. In fact it is one of the few Single Board computers out there that support SATA connectivity. This allows you to connect any mass storage device to your Banana Pi without even having to configure a USB port, which is a huge plus point and it is something that is still missing from Raspberry Pi's latest installment. Not to mention the price difference, the banana Pi is considerably cheaper when compared to its competitors, thus making it a fair choice for you.
5- LinkSprite pcDuino3