Raspberry Pi was the beginning of the new era of single board computers that was going to take over the world by storm, it was the first attempt by any manufacturer out there to introduce more and more people to the world of single board computers, their uses and programming. It was an attempt to inculcate the basic knowledge of hardware, and software programming in everyone on a global scale due to the smaller form factor and lower cost of the single board PCs .
Read: 10 best alternatives to chromecast
Launched in the February of 2012, Raspberry pi is the innovation and brain child of the Raspberry pi Foundation , located in the United Kingdom. The foundation introduced its very first raspberry pi back in 2012 , with the dreams of making every buyer interested in the world of computing. A raspberry pi is basically a single board computer that can consist of various custom specified ports and other connectivity options. The raspberry pi and the raspberry pi 2, both were introduced so as to get children, and people in developing countries, interested in computing and computer languages. Being a universally affordable, single board computer, raspberry pi quickly caught on with all of the world, and had sold over 6 Million units by 2015.
Every raspberry pi, consists of the same Graphics Processing Unit, the Videocore IV. The rest of the components and add-ons vary between the different raspberry pi models , and thus are priced accordingly.
You can choose between an ARMv6 compatible single core CPU and ARMv7 compatible quad core CPU. The quad core variant was introduced in the later models, as some extra processing power can always come in handy. All raspberry Pi models come with 256 MB of onboard RAM, excluding the B and the B+ model that has 512 MB of onboard Memory. This is because B and B+ were released later on, after the initial release of raspberry pi, due to the demand for Higher onboard RAM memory.
The latest installment of Raspberry Pi, the Pi 2 comes with 1 GB of onboard RAM, making it a beast of a single board computer. Storage options include both SD and Micro SD storage so that you can choose the one that is the most convenient for you.
All of the units and variants sold by raspberry pi are priced under 35$, which makes it really affordable Do It Yourself computer and also an ideal gift.
The latest release by Raspberry Pi is the Raspberry PI zero, released last month, priced at just 5$ , it is the DIY computer's answer to all your compact space problem. It is smaller and does its job, making it a cheap, easy to use, hugely customizable , expendable Computing unit.
The Raspberry Foundation provides some Debian and arch Linux distributions for download as well, that can help you get your Raspberry Pi configured. All the tools available out there , support Python as the main coding language, with support for the following languages as well
=> C, C++, BBC basic, JAVA, PERL, RUBY, Squeak Smalltalk etc.
Although a recent project on Kickstarter named C.H.I.P seems to be the cheapest alternative ($9) to raspberry pi, but it has not been in the market right now. Below are other top alternatives of Raspberry Pi.
You can use the ones that are preferred by you, and get to coding and programming your Raspberry PI.
1- Arduino Uno Rev3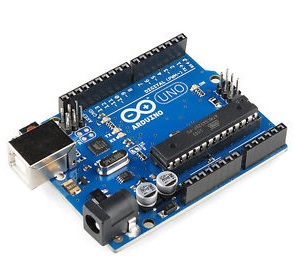 Price – $25
Arduino is a community as well as company that makes both computer hardware and software, and manufacturers micro controller based digital kits, for DIY and other projects and purposes. These can usually be found in automated machines and other places where a machine is interacting with the physical world. It has been used by many enthusiasts , in their Robotic and other ventures and many users trust Arduino tremendously.
It supports C and C++ as a programming language, and can be programmed to carry out various tasks in the physical world
Arduino Uno rev3 is based on ATmega328 and has 14 input and output pins, out of which 6 are compatible as PWM outputs. It also contains a 16MHZ oscillator, 6 analog inputs, an ICSP header, power jack and a reset button. The rev3 is different from its predecessors, simply because it does not use the FTDI USB to serial driver chip, making it a huge advantage.
Arduino Uno REV3 costs 25$ and is a total steal for what it is worth.
2- Odroid XU4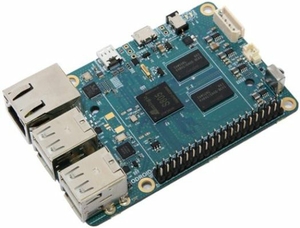 Price – $74
Hardkernel is the Company responsible for this masterpiece of a single board computer, the Odroid XU4. It has a more powerful form factor and a smaller size compared to its predecessor, the Odroid XU3. The unit is capable of running the latest Ubuntu, or Android kit kat / Lollipop depending on your choice. The Odroid XU4 offers faster data transfer and networking speeds, resulting in an overall speed up in the device's performance. The company also decided to go 1 step further, by making it compatible with its predecessor, so that you can use both the units in cohesion with each other.
Important Changes, compared to its predecessor
1- Micro HDMI connector has been replaced by HDMI type A connector, because it was the underlying cause of many issues faced because of the micro HDMI port.
2- The Odroid XU4 now features A gigabit Ethernet port.
3- Two full size USB 3.0 ports for better connectivity
Moreover, the XU4 comes in a smaller size when compared to XU3, which increases its usefulness even more.
Final verdict
The Odroid XU4 is an exceptionally powerful octa core , single board computer. If some reports are to be believed, it is known to beat even the raspberry pi 2 when it comes to performance, which is a huge bonus. It has a 2GB LPDDR3 ram and USB 3.0 support. The only drawback you might find is the lack of SATA support, and the fan making loud noises. Both of which are minor issues when compared to the major improvements, the Odroid XU4 sports.
3- Beagleboard BeagleBone Black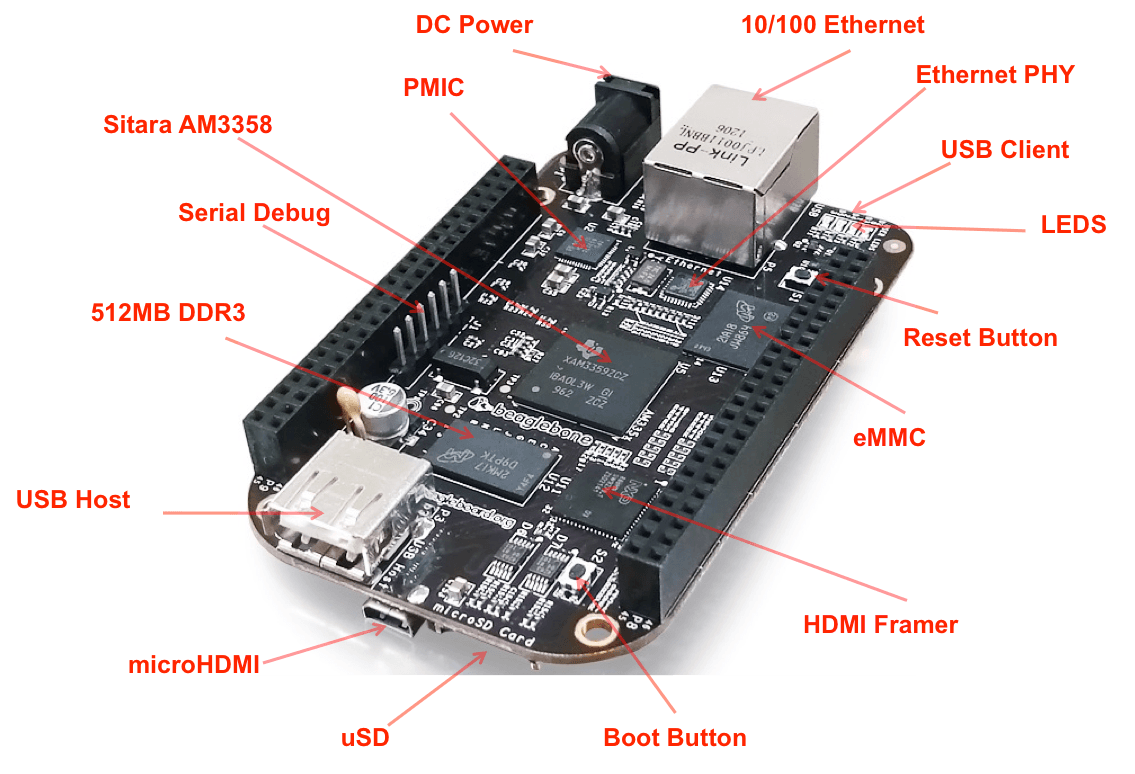 Price – $35
BeagleBoard is produced by Texas Instruments as a single board computer system. It is low power compared to its competitors, but does the job really well. It is based on open source hardware and Software and is available to the public for various purposes. It was designed by a small group of engineers, with the development and promotion of open source software in mind. It is designed as teaching aid for teachers to introduce students and other people to the world of Open Source Software development just like the Raspberry Pi.
The BeagleBoard measures 75mm x 75mm making it a highly compact and portable Unit. It comes with ARM CORTEX A8 CPU, which is capable of supporting Sybian, Risc Os, Linux Minix, FREE BSD and OPEN BSD. You can choose from a number of different platforms, making it ideal for development purposes. You would also be happy to know, that BeagleBoard plans on introducing Android support soon enough, so that you can run a Mobile Device Os as well. Video ports include S-Video and HDMi port, it also has a GPU powered by Imagination Technologies, which provides 2D and 3D rendering as well. The device can come shipped with either a single SD slot or a Single MMC slot, depending on your preference. The model also comes with 512MB of onboard DDR3 Ram and 4Gb of onboard flash storage, which makes it a beast. BeagleBone black is low cost and very much value for its money, The company claims that the Unit is targeted for coders and developers using Linux. The BeagleBone is guaranteed to boot Linux under 5 seconds, and start the process of development with in 5 minutes, making it highly time efficient and portable. It is a cheap and go to single board computer, for developers looking to use it to its full potential on the go.
All in all, BeagleBoard BeagleBone black is a great alternative to Raspberry Pi and can be used for various different purposes.
4- Banana Pi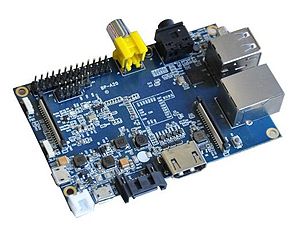 Price – $53
Banana Pi is another single board computer that is available out there for purchase, Banana pi boards are manufactured in china and are technically trying to hitch a ride , on the backs of Raspberry PIs. As like the other candidates, banana pi is also an open source hardware platform, that you can use for your various different computing needs. The design of banana Pi is more or less the same as that of Raspberry pi, making it obvious that China is at it once again.
But this is not necessarily a bad thing as the boards have worked flawlessly so far. Banana pi can run the following
NetBSD
Android
Ubuntu
Debian
You can also run cubieboard and raspibian, though the CPU does not officially support them. Banana pi comes in the following different variants
Banana Pi M1
Banana Pi M1+
Banana Pi M2
Banana Pi M3
Banana Pi G1
BPI- D1
Banana Pi R1
Banana Pi Pro
All these different variants have different specifications, allowing you to choose the one single board computer that suits your needs, the best. You can go for the ultra powerful Banana Pi Pro or opt for the smallest version with a web cam mounted on it. The choice is yours.
Verdict
The banana Pi is proving to be a headache for Raspberry Pi foundation, as more and more users opt for the cheaper and faster single board Computers. The banana Pi is considerably faster thanks to its CPU and also has SATA support unlike the Raspberry Pi. In fact it is one of the few Single Board computers out there that support SATA connectivity. This allows you to connect any mass storage device to your Banana Pi without even having to configure a USB port, which is a huge plus point and it is something that is still missing from Raspberry Pi's latest installment. Not to mention the price difference, the banana Pi is considerably cheaper when compared to its competitors, thus making it a fair choice for you.
5- LinkSprite pcDuino3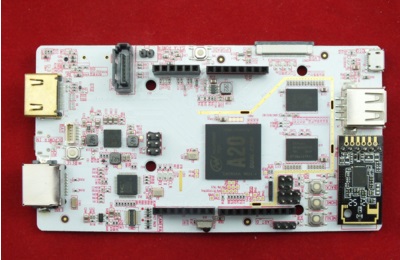 Price – $59
The LinkSprite pcDuino3 is one of those power packed single board computers, that I would recommend to every one of you that is used to an Arduino environment. The biggest plus point of this single board computer is that it is 100% compatible and working with Arduino shields and has an Arduino pin header and plenty of Arduino UNO slots on its body. It is considerably high in performance when you look and it's competitors and really really cost effective.
The unit provides full Linux d Android support, making it reach a larger group of consumers. You can run your favorite Linux version on the pcDuino or the latest android. Also included is the built in HDMI support and a very powerful video decoder. You can run videos that are 1080p 60fps, 1080p 30fps, mpeg4 etc. This single board computer can thus also fulfill all your multimedia needs, if you program it right. The unit provides additional support for languages like C, C++ with GNU tool, java, Python, etc, opening up new possibilities for you . Apart from the usual features that are mandatory in this class of single board computers, the unit also has support for Ethernet, Wifi and Sata, providing you with unlimited connectivity options.
The pcDuino3 was developed by its developers to meet the growing demands of the open source community, for a more powerful and cost efficient single board computer unit. The pcDuino3 meets all the criteria and is vastly versatile when it comes to its uses, making it an ideal choice for single board computer for anyone.
The unit features onboard flash memory of 4Gb that allows you to put the unit to use, right out of the box. You can use it start programming your unit or use the onboard micro sd slot to boot the device into another operating system such as Android.
If you are looking to increase the storage of the unit, you can use the onboard SATA slot to connect an SSD or HDD depending on your choice and get started from there. The unit should be able to establish a connection with any working SSD or HDD via the SATA port, as long as the hard drive is in working condition. You can use the connected media to boot another Operating system or simply increase the storage of your unit.
The pcDuino3 is capable of performing in very harsh conditions and face temperatures up to 80 deg celsius , making it ideal for outdoor and industrial applications. You can also connect a rechargeable lithium ion battery, to ensure the device has enough power supply always . And lastly everything is open source, so you are only limited by your imagination.
6- Intel Galileo Gen: 2

Price – $100
Intel had decided to step into the market of single board computers with its previously introduced Intel Galileo single board unit. With fairly good specifications, the unit could only do so much in a market dominated by upcoming brands offering attractive prices and higher specifications . Intel needed to answer back, and Intel Galileo Gen 2 was a result of this brain storming at Intel. The new Galileo gen 2 is powered by Intel's Quark Application processor with a 32 bit intel system on it.
But of course, a new product by Intel could not just be improved specifications and this where the software and hardware compatibility with Arduino environment comes in. The micro controller is fully based on Intel architecture, meant for the Arduino Uno R3 ecosystem, both software and hardware compatible with the unit.
The unit also features out of the box compatibility with the Arduino tools that are available out there, so that you can get to developing you ideas as soon as possible. Apart from Arduino all round compatibility, the unit features some unique onboard input and output slots and expansion ports that can enhance the experience to the next level. Some of the noteworthy features are listed below, these features are mandatory in every variant of the Intel Galileo Gen 2
1- Mini PCI Express Expansion slot, for all your graphics and 3D needs.
2- 100Mb ethernet Port for super fast networking capabilities.
3- Micro SD slot for extra Flash Storage Needs
4- USB host port and USB client port, ensuring full connectivity
5- The 12 bit pulse width modulation, this is an improvement over the previous generation.
6- Arduino Compatible ports, for full integration of the Arduino environment
7- Power Regulating system, that helps prevent damage from any changes in the Voltage Supply
The main advantage of this microcontroller is that the Intel based Architecture is familiar to a lot of users out there and thus can easily be put to use my many, secondly it supports major Operating systems like The Microsoft Windows, Mac Os and Linux(all versions) making it very versatile and user friendly for everyone out there.
7- Nano Pc T1

Price – $69.95
The Nano Pc T1 is another single board computer produced to the standards of Odroid u3 and others. It is meant to be cost effective and highly efficient in performance. The size factor is another attractive feature of this unit, as the name suggests, Nano Pc T1 attempts to offer high performance, in a smaller space, at a price under 75$. The nano Pc T1 does not look that bad, and ships with its own casing, eliminating the need to scour the Internet for a suitable casing for your unit.
The Nano PC T1 , although has only 1Gb of Ram compared to some of its competitors that feature up to 2GB of Ram, it performs fairly well in the situations it is designed for. It also offers a considerably larger number of input and output ports, making it more versatile and the Samsung CPU clocked at 1.5 GHz performs okay compared to others.
The manufacturer provides full support for Linux+ Qt, Ubuntu 12.04 and Android 4.2.2. You can load the desired platform on your unit and get started right away. The source code is sent by the manufacturers in a DVD that ships with the Unit itself. Make sure you do not loose it.
Other notable features include
1- Samsung Exynos Quad-Core A9 Cortex processor , clocked at 1.5ghz
2- A Mali 400-MP4 GPU for all your intensive graphics needs
3- 4Gb EMMC onboard flash storage
4- HDMI port for Video Output
5- 3.5mm Audio output Jack
6- One micro USB port, and two USB 2.0 ports
7- Two user keys and LEDs
8- Expansion slots
– 4 x TTL UART
– TFT LCD support
– CMOS CAMERA support
– MIPI support for HD camera
– Two Digital Sensor Inputs
All in all, the Nano PC T1 is good cost efficient choice , if you are looking for a single board computer that gets the job done, plain and simple.
8- Intel NUC – Next Unit of Computing

Price – $348 for i5 processor
Intel is trying to release all types of mini computers and try to get hold of the market. The NUC seems another step by Intel in this direction. NUC is a tiny or as the industry has named it , Small Form Factor Pc that is designed to takeover tasks done by bigger machines. Intel has till date released a number of Units with different specifications in its Next Unit of Computing (NUC) category. These NUCs offer different performance and technical capabilities , features and different hardware so that Intel is able to cater to the need of most of its users.
Basic NUCs
The basic NUC units that are offered by Intel are equipped with Intel Celeron, Intel atom And Intel Pentium processors. The general amount of Ram offered by these NUCs is a 2GB DDR 3, and Intel HD graphics for GPU support. The NUC will feature an HDMI port and a VGA port, with surround sound audio capabilities in a select few models. All the models will also offer Four USB 3.0 ports, two internal USB ports and an infrared sensor. These units offer general performance capabilities in a very competitive price, ideal for people looking to get started with single board computers.
Third generation NUCs
Intel then has two NUC units that offer the third generation of Intel processors with them. These units come with their own CPU fan for heatsink, and support up to 16 GB of DDR 3 ram. The units come bundled with Intel Chipsets for all your Intensive graphics needs, and also support triple simultaneous displays. The unit also has High Definition Audio capability thanks To Intel Audio sub system . Apart from other general features , the units offer expansion capabilities via the PCI express slot, making it compatible with almost all your needs.
Fourth generation NUCs
Intel also offers four different variants of NUCs featuring its fourth generation of Intel Processors. The units have the option of either the i5 or the i3 processor and support for 2.5 inch drives. Apart from that the units are powerful enough to power your home theatre PCs, Media Server PCs etc. the units offer Intel HD graphics 5000 to provide uninterrupted and crystal clear media and graphics experience. This unit thus becomes a fighting contender for the position of the best overall NUC at a lower price point.
Fifth Generation of NUCs
The fifth generation of NUCs is made up of five sleek different variants ,offering different choices between the fifth generation Intel Processors. There are two i5 variants, one i3 variant and one i7 variant for you power hungry users out there. These units also have the option of 2.5 inch drive support making them ideal for various uses. Apart from the change in processor, there isn't much to discuss as the unit features 16 GB of max ram like the others, 7.1 HD surround sound capability, and the same connectivity ports with improved versions. The unit features Intel Iris graphics to offer you the best solution for all your media needs. These units are ideal for power hungry users as they offer high performance at tempting prices
Sixth generation of NUCs
These are the latest by Intel in the NUC lineup, featuring Intel's latest hardware and software into a smaller form factor. This generation offers four different variants with i5 and i3 sixth generation processors and 2.5 inch drive support. These units are the highest performance Intel has to offer in the category of smaller form factor PCs. Offering up to 32Gb support for DDR4 RAM and a sixth generation processor, the machine practically guarantees flawless high performance for some time. It is also equipped with Intel HD Iris graphics to offer the best graphics and 3D rendering capabilities to your PC. All in all this NUC is the dream of every professional with the highest performance capabilities offered by Intel .
9- ODROID C1+

Price – $74
The ODROID C1+ is ODROID 's high performance single board computer under 35$. It is high value for money product at its lower price making it a great choice for anyone. Apart from that it offers some good performance capabilities that can complete and cope up with decent tasks. It is essentially another Raspberry Pi 2 , just bundled with more features that include EMMC storage for high speed data transfer, Gigabit Ethernet and most of all support for Android operating system. Yes , your read right, the cheap Odroid C1+ will give you the choice of being able to install android on your unit. It is supplied with android 4.4 but there are forums that have instructions that can help you configure 5.0 on your unit. The ODROID C1+ comes with a quad core A5 processor clocked at 1.5 ghz, and 1GB of DDR 3 ram. It also includes the Mali GPU to fulfill all your graphics needs. All in all the ODROID C1+ is a cheap and better alternative to the Raspberry Pi 2, by Hardkernel.
10- Udoo Dual Basic

Price – $99
This is another alternative to the raspberry Pi, with some advantages over its competitors where as some disadvantages as well. It is another single board computer powered by an onboard chip CPU with an integrated Arduino 2 micro controller in it. This unit was originally marketed on Kickstarter which quickly helped the company to develop. It has a smaller size and runs from a single power supply unlike some other single board computers out there. It is available with both the quad core and the dual core processor variant, making it more versatile and diverse. Apart from these some other notable features include
– Wifi Module
– Touchscreen input ports
– HDMI ports
– Mini USB and USB type A ports
– Full HD video output
– Analog audio capability with mic jacks
All in all UDOO dual basic is another
Single board computer out in the market with its own features that make it different. Priced at 99$ the unit maybe priced a little steep, but offers unique features unlike its many competitors.
11- CubieBoard 4

Price – $173.38
CubieTech, the company behind CubieBoard is another manufacturer that makes single board computers, with high performance specifications at attractive price points. The company's latest installment in its long running line of CubieBoards is the new CubieBoard 4. It is one beast of a Processing unit with very high specifications to perform high end and time sensitive tasks with ease. The unit is compatible with both Linux and Android and offers the following images for download for open source use with your CubieBoard 4. You can visit the following link, to see all the compatible environments that you can use with this unit
As of writing this article, the server hosts Android 4.4 for CubieBoard, Debian server, Ubuntu linaro desktop and Ubuntu Linaro server as well that can be setup with LXDE desktop environment.
The machine is manufactured with the following specifications
1- A80 octa-core processors for lightning-fast computing speed.
2- Power VR 64 core GPU , for all your intensive graphics need.
3- 2GB 64 bit RAM for smooth functioning of the unit.
4- Onboard default EMMC storage is 8GB and expandable up to 64GB
5- two HDMI ports and one VGA port with support for 1080p output.
6- Four USB 2.0 ports and one USB 3.0 port, for all your connectivity needs
7- Wifi Compatibility with support for rechargeable batteries as well.
All in all the CubieBoard is high performance single board computer manufactured by CubieTech with good reviews. Although some users have reported less support for drivers, which you should get checked and verified before you go ahead and make the final purchase
12- Radxa Rock 2 Square

Price – $99
When the company first released radxa rock 2, it was pretty much evident that this single board computer is not aimed at hobbyists or people recently introduced to the single board computer scene. This was a high end single board PC with one of a kind specifications that made it the ultimate powerhouse. Radxa rock 2 came equipped with a 3G modem for all your connectivity needs, a Sata port for all your mass storage needs, dual gigabit ethernet and RAM expandable up to 4GB were some its specifications that made the Radxa Rock 2 stand out. The unit cost a few hundred dollars and was totally worth it, for people that were in dire need of a cheaper and powerful single board computing unit.
Radxa now looks to capitalize on the demand for cheaper and better units and thus has come out with the Radxa Rock 2 square. The Square signifies the smaller form factor and cheaper price. These units are based on the same principles of the Radxa Rock 2 with fewer features and connectivity ports depending on their price and specifications. Radxa rock 2 Squares are aimed at the general public and the daily hobbyist out there, it can also aid in the learning process of people recently introduced to the world of single board computing.
The new Radxa Rock 2 square comes with the following features making it an ideal choice
1- 3G connectivity
2- wifi connectivity
3- SATA compatibility
4- Quad core cortex A17 processor for all your computing needs
5- it comes in two storage options
– 2GB RAM with onboard 16 GB EMMC storage
– 4GB RAM with onboard 32 GB EMMC storage
6- Three USB 2.0 ports and one micro USB port for all types of connections.
All in all the Radxa Rock 2 Square is a decent unit with high specifications for higher performance at a rather attractive price point.
These were some of the best alternatives available out there for the Raspberry Pi out there and each one has its own USP making the decision a rather personal choice of the consumer in the end.