In recent times you might have seen more cybercrime reports. Cybercrimes have increased with the increased number of users. This is due to people are not aware of how to utilize the technology securely. Cybercriminals are taking advantage of this unawareness and using it for making fraudulent activities. One such situation is the use of public networks which are not password encrypted. This happens to all users frequently when they visit Cafes, airports, or any such public places. Windows 10 and 11 users might have seen a popup saying other people might be able to see info you send over this network. This message is intended to notify users that they are connected over an unencrypted public network. It is not an error. It is a warning to make users aware that they should be using this network carefully. Sometimes situations are unavoidable and we have to connect to a public, password-free unencrypted network. Now let us see below how we can use that network securely in such a situation.
Things to keep in mind when you connect to public networks
1. Use HTTPS instead of HTTP
Yes. HTTPS stands for HyperText Transfer Protocol Secure. This builds a secure connection between the web browser and servers over SSL (Secure Socket Layer) /TSL (Transport Layer Security) protocols. In layman terms, HTTPS is a more secure option than HTTP as it has a security mechanism combined. End to End Encryption is present in HTTPS. Most of the sites have moved from HTTP to HTTPS in recent days. Google chrome provides a security status for site connection in the address bar left side. You can see a lock symbol for secured connections, an info symbol for Not Secure connections, and a warning symbol that shows  Not Secure or Dangerous networks. Always do check security status before using any website. To know more about security status you can click here.
2. Use VPN connections
Virtual Private Network (VPN) will help to create a secure tunnel between your computer and the internet world. There are many reliable VPN services available today. They provide services like end-to-end encryption, privacy with no logging, surpassing geolocation restrictions, and much more. We would suggest you avoid free VPN services as many in the market are not reliable. Always have a premium VPN service and enjoy secure usage.
3. Keep your Antivirus and Firewall systems up
Antivirus and Firewall systems will always be of great use when it comes to avoiding cybercrimes. They will help you to protect your systems from any malware threats and unauthorized access.  Always keep Antivirus and Firewall up to date by installing updates.
Step 1: Press Win+R keys, type ms-settings:windowsdefender, and press OK.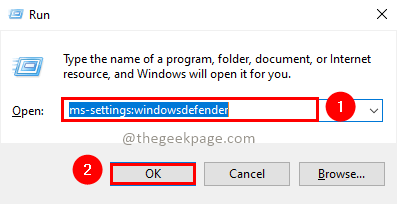 Step 2: Click Firewall & network protection under update & security settings.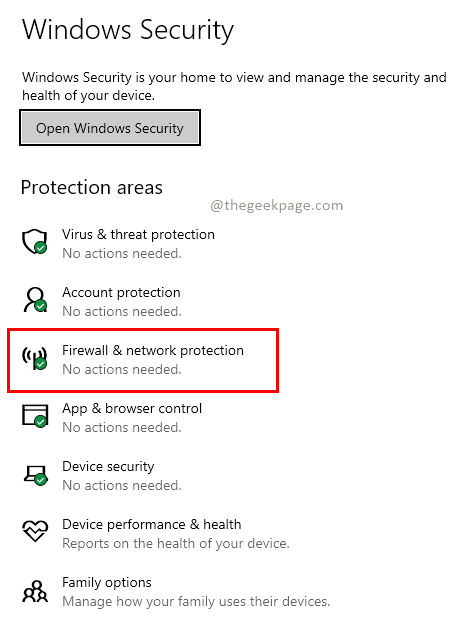 Step 3: Click on Public network in Firewall &  network protection settings.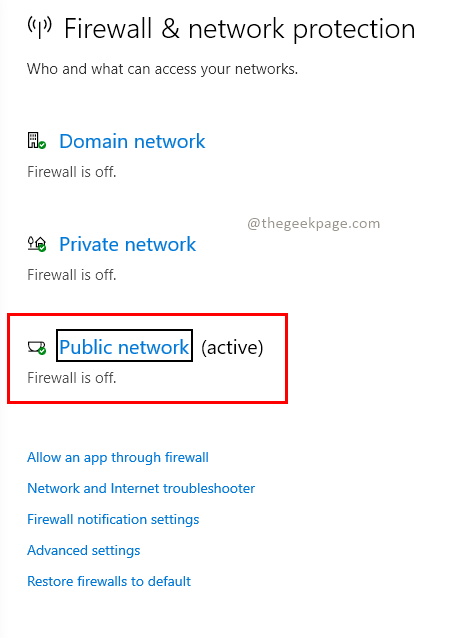 Step 4: Toggle the switch to make  Windows Defender Firewall to On.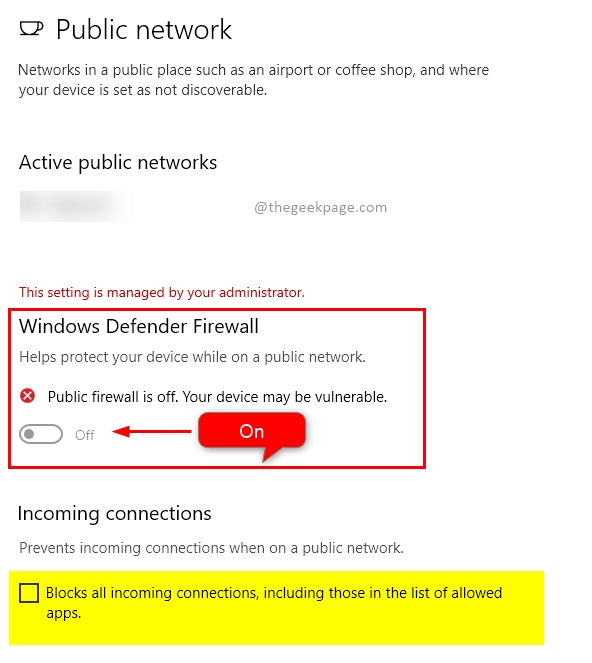 Note: Also, it's better to prevent incoming connections by selecting the check box to avoid external connections in public networks. Unblock it only when it is needed.
4. Two Factor Authentication (2FA)
Two Factor Authentication is a mechanism to improve security on login to your online accounts. This makes your logins more secure with the fact that there will be two different mode verifications to authenticate your login. It's always good to enable two-factor authentication to all important logins and transactions like Banking, social media accounts, Mails, etc. It adds an additional layer of security to your online accounts along with passwords. Common ways of  2FA are with OTP, PINs, Keys from Key generator, Biometric authentications, Security Questions, etc. along with username and password.
Note: Always avoid keeping accounts signed in permanently and storing the passwords in the system.
5. Turning off file sharing and network discovery
You always need to turn off file sharing and network discovery options for public networks. This will reduce the risk of access and sharing of sensitive information. Also protects you from getting detected by others in the network. To do this follow the below steps.
Step 1: Press Win + R keys, type ms-settings:network and click OK.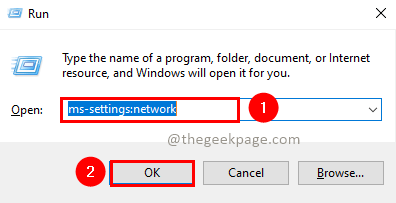 Step 2: Click on Sharing options under Change your network settings section.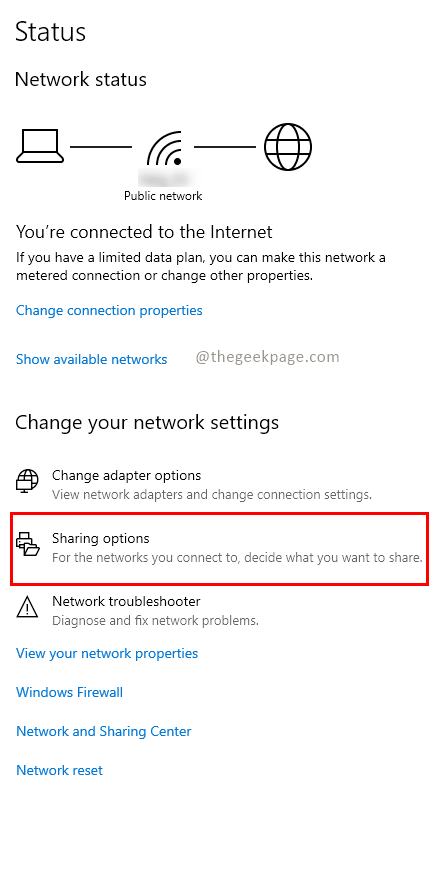 Step 3: From the Change sharing options for different network profiles section,  select Turn off network discovery and Turn off file and printer sharing for Guest or Public network profile.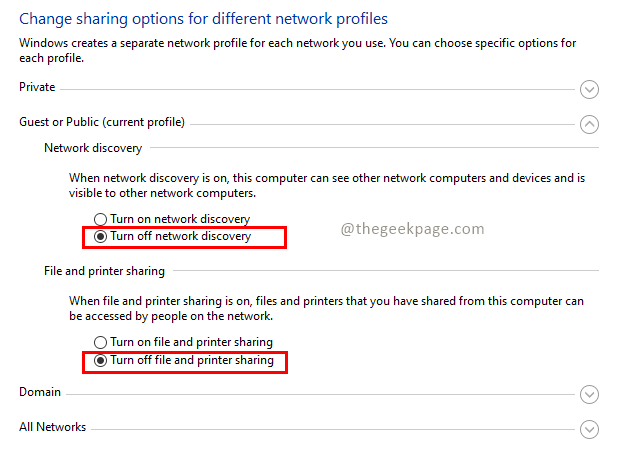 That's all! Happy and safe internet usage. We would always recommend using a private network for internet usage. In case if that is not possible, take care of the above-mentioned points and connect to public networks. Once the above points are taken care of, then you can connect to free WiFi networks and browse securely. If you know of any other measures to be taken, please comment and let us know. Thank you for reading. Happy Reading!!