Many Users are complaning of slow download speed in Origin. Although, Origin is a great platform to play games where You can buy and download a lot of games and start playing with them. It's cross-platform gaming and that gives a cool opportunity to play across the devices with your login. But,  When you want to download the game slow download speed can be irritating sometimes. Let's see the trick with which we can get rid of slow download speed and increase the download speed in Origin.
Fix 1 – Using R & D mode
Step 1: First of all Cancel the ongoing download in Origin.
Now, Close the Origin Software by clicking the Origin menu and selecting Exit from the menu options.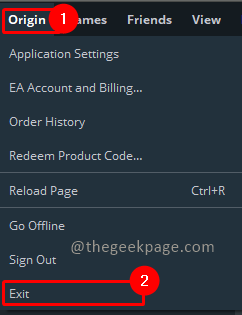 Step 3: Now, Go to Origin installation directory. Go to C drive and it will be in Program Files (x86) folder. If its not there, it may be in Program files folder.
Step 4:Go inside Origin folder and locate EACore file.
Step 5 : Right click on it and Open with Notepad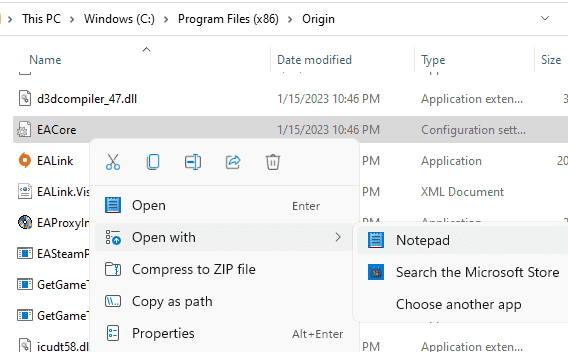 Step 6: Now, copy and paste the following content inside the file.
[Connection]
EnvironmentName=production

[Feature]
CD override=akamai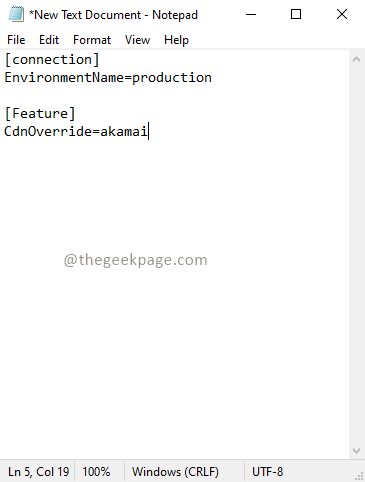 Step 7: Click on File and select Save option.
Step 7: Now, Start Origin again and try to download again. Now your Origin will open in [R&D mode] Production. Now go to My Game Library and try to download the game.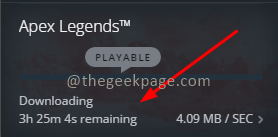 I'm sure the download speed would have increased than before. Cheers!! Happy Gaming. Please leave us a comment of this trick was helpful!
Fix 2 – Change dupex settings
1 – Search View Network connections in the search box and click on it

2 – Right click on your Network adapter and click properties

3 – Click on Configure

4 – Click Advanced Tab
5 – Select Speed & Duplex and select 100 Mbps Full duplex
6 -Click OK and Try again

Fix 3 – Change DNS settings
Sometimes changing DNS settings helps in increasing download speed. Read this to change your DNS and then try downloading the game again.
Fix 4 – End stuck game in Task manager
It may happen that you are playing any game in origin and may be that game is stuck in background and is interfering with the downloads. Try ending task for that stuck game in task manager.
1 –  Open Task manager by Pressing CTRL + SHIFT + Esc keys together.
2 – Expand Origin and then right click and end task for any stuck game you see in the list.

Try to download again