If you are having an issue opening images based on HEIC file extensions from your iPhone in Windows 10, then here's what you need to know. HEIC files are one such extensions that can be difficult to open on Windows systems. However, that's not the end of road. You can still open and view the HEIC images on Windows 10.
If you are not yet familiar with the HIEC file format, then, for those, it's a image file extension used in iPhone and iPads. It's a relatively new format that generates image quality as good as JPEG and the best part is, the image generated is of much smaller size. This is useful, especially if you have a smartphone with limited storage.
What is HEIC?
HEIC is an image format that is named after the High Efficiency Image File (HEIF) format by Apple and not actually an Apple image format. Developed by the MPEG team, it uses the High Efficiency Video Compression (HEVC) format for videos. It helps produce high-quality images that take up minimum storage space due to the advanced compression procedure.
Apple has made the HEIC format as its default image storage format from iOS11 and so, you must be already using it without your knowledge. It's a widely used format in iPhone now and you usually do not find any difference.
However, while opening your iPhone or iPad photos based on HEIC format in your Windows 10 PC, you may often experience an issue. The image may fail to open in Windows 10 and that's why we are here to help you with the same.
Method 1 – Open HEIC image files using Microsoft app
1 – Click on this link from Microsoft store
2 – Now, Click on get and Microsoft store will open on your PC.
3 – Now, Install this App on your computer.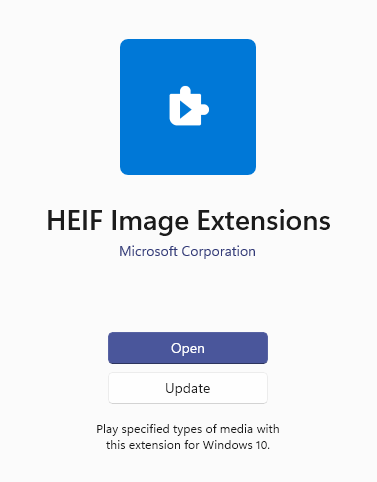 Now, try to open HEIC files now amnd it will work.
Method 2 – Open HEIC image files by downloading codecs
There are chances that you connect your iPhone or iPad to your Windows 10 PC, transfer photos and while opening the images, they fail to open. However, there's nothing to worry, as the HEIC images can be opened quite easily. Let's see how:
Step 1: Copy the below link and paste it in your browser address bar, or simply click in the link below to open it:
https://www.free-codecs.com/hevc_video_extension_download.htm
Step 2: Now, as the website opens, scroll down and click on the Download link, based on your system architecture (32-bit/64-bit).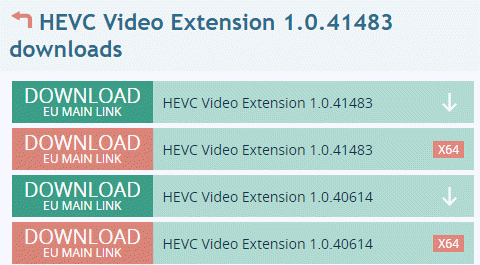 *Note – To know if your system is 32 bit or 64 bit, refer to this article.
Step 3: Once the download is complete, click on Open file in the prompt to open the installer.
Step 4: Click on the Install button to start the set up process.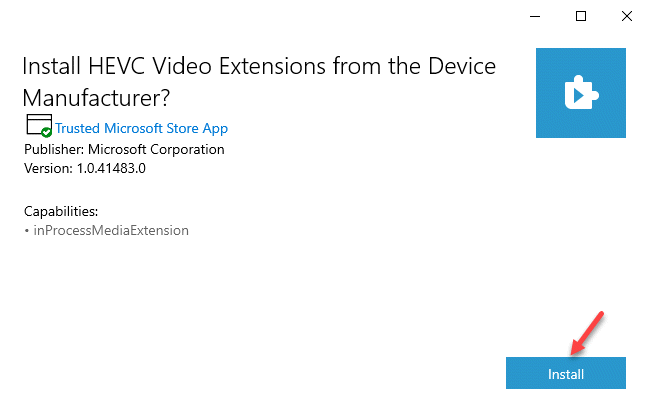 Once the installation process is complete, close the installer and got to the HEIC image file. Double-click to open it and it should open now without any issues.
Method 3 – Convert HEIC image to other format
If all else fails try this
1 – Search Image convert format in Google search.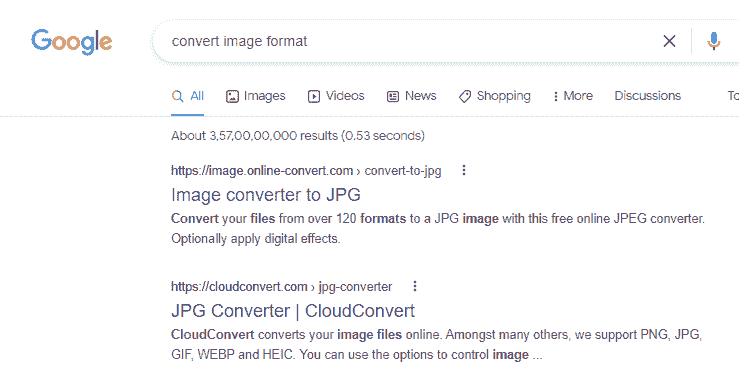 2 – Go to any website and Convert your image file to jpeg or png.
Now, View your file