A lot of times, users encounter an error "The Program can't start because MSVCR110.dll is missing from your computer. Try reinstalling the program to fix this problem". You may also see different other types of errors related to the missing dll.
It's a Microsoft Visual C++ Reditributable dll that supports the functioning of any app/program based on Visual Studio 2011 or 2012 version. While downloading the missing DLL is a good solution, it has to be downloaded from a credible source. Let's see how to fix the MSVCR110.dll Missing error on your Windows 10 device.
Solution: By Installing the DLL File
Step 1: Click on the below link to visit the download page for the msvcr110.dll:
https://www.dll-files.com/msvcr110.dll.html
Step 2: Scroll down and click on the Download link based on your system architecture (32-bit/64-bit).
For instance, our system is 64-bit, so we clicked on the Download link based on our system type.
*Note – To check if your system is 32-bit or 64-bit, you can follow this process.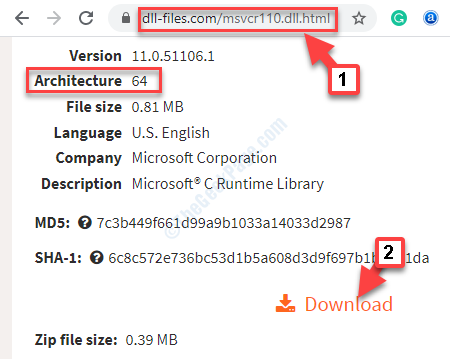 Step 3: Select to download the zip file, extract it and then copy this dll file.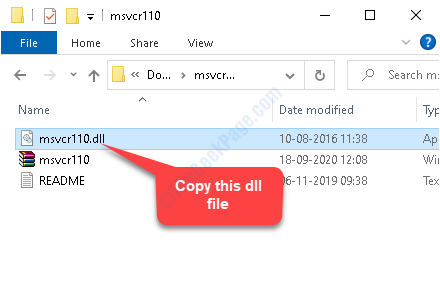 Step 4: Now, press the Win + E keys together on your keyboard to open the File Explorer.
Navigate to the below path to reach the System32 folder:
C:\Windows\System32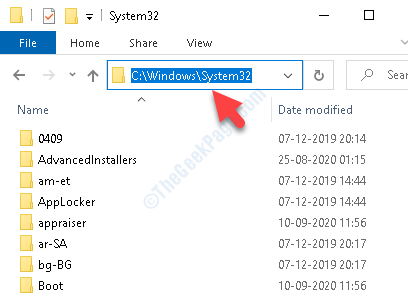 Step 5: Now, in the System32 folder, paste the copied dll file.
You will see a prompt asking for administrator permission. Simply click on Continue to continue pasting the dll file.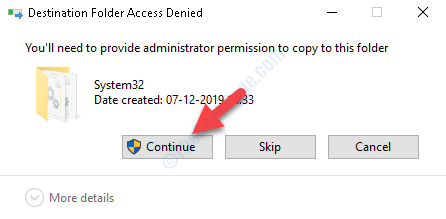 That's all. Now, you can restart your computer and the MSVCR110.dll missing Error issue on your Windows 10 system is fixed.