Laptops have occupied a huge portion of the market that earlier belonged to the desktop computers. Most of the home and business users across the world now prefer a laptop over a desktop PC considering its portability. Laptops are popular not just because they are compact and cover lesser space; there are many other reasons that make it a better alternative.
While many users like laptops with displays that are big, vibrant, colorful and come attached with symphonic stereo speakers, there are others who are avid gamers and hence, look for laptops that provide strong performance measured in speedy frame frequency. However, the most important and the most desired feature of a laptop remains its ability to perform as long as possible in one single charge.
Recommended : Best ways to improve Battery Life in Windows 10
Despite all the great specifications that a laptop may provide its user, it will be of no use if it drains out within hours. Imagine if you are travelling by road or in train where there is no other option to charge your laptop and it conks off within a couple of hours, it can be a really harrowing experience then, what say? Hence, for a laptop user the priority feature will always be a laptop with longest battery life for a hassle-free and satisfying experience.
Luckily, there are many brands in the market offering laptops that stretch for hours more than expected. But, choosing the one that suits your needs can be really a troublesome job. So today in this post, we have come up with the list of the best laptops that clock a battery life of more than 9 hours to as a long as 20 hours.
Recommended : Enable battery saver mode in windows
We have identified the laptops not only on their long battery life, but also based on their other key features like, bigger HD display, stylish layout, ease of using the keyboard, compelling graphics, highly competent and reliable hard drive, etc. However once again, if you are an avid gamer, a student or a professional who needs the laptop to run for more than 8 hours necessarily, you need to refer to this post which will help you with the best choice of laptop with longest battery life.
Toshiba Portege Z20t – (17 Hours)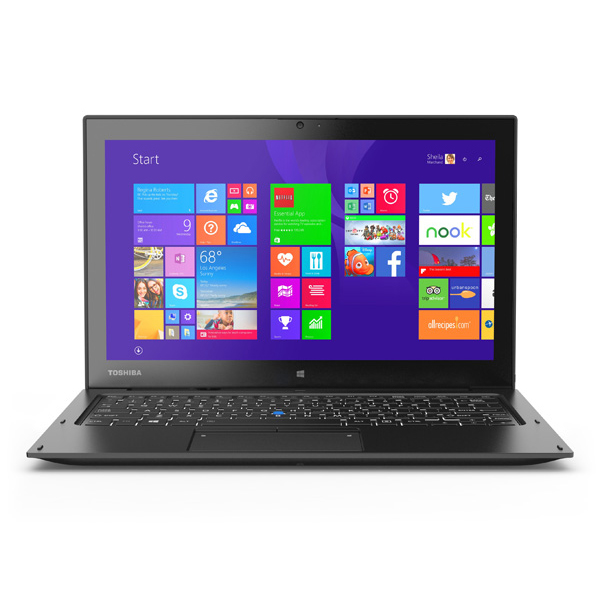 The feature rich Toshiba Portege Z20t has grabbed the market interest pretty fast. Not only that it offers a battery life of 17 hours which is one of the longest in the category, but it also boasts a dynamic CPU (Core M) along with a 1080p display. It clocks 17 hours including the 8 hours from the keyboard and pulls the additional 9 hours from the tablet.
The laptop comes with an extremely strong chassis compared to the others in the category. It makes a great two in one with its cleverly designed framework that offers a neat tablet and a slender keyboard. The special mention goes to the 1080p screen which is 12.5 inch large, and includes a sleek stylus that's powered by Wacom making it a feather touch option for the touch screen.
Lenovo Thinkpad T450s – (15 Hours 26 Minutes)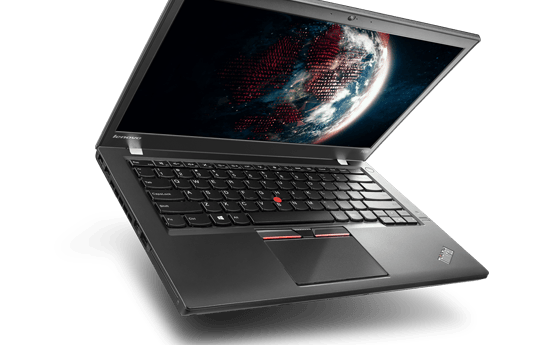 Lenovo ThinkPad T450s is undoubtedly the best in the business with a battery life of whopping 15 hours and 26 minutes with its external battery, and offers an overall battery life of 21. 4 hours in conjunction with the internal battery (6-cell). Most of the new notebooks nowadays come with batteries that are built-in and cannot be swapped with a spare battery however, Lenovo ThinkPads come with removable batteries which is great relief to users.
Since ThinkPads come with internal batteries also and using its power bridge automation, the external battery can be hot swapped without switching off the system. The internal batteries come in either 3 or 6 prototype with 6 being the heaviest among the two. However, the battery will life will entirely depend on which features you use and how much.
ThinkPad T450s comes with a distinct display of 1080p, a fast processor (Intel Core Series – 5th Gen), strong frame and a best of breed keyboard. While Lenovo ThinkPad T450s does provide an extraordinary battery life, it scores down in it heavy built compared to the other laptops with longer battery life.
Lenovo Thinkpad X250 – (15 hours and 12 minute)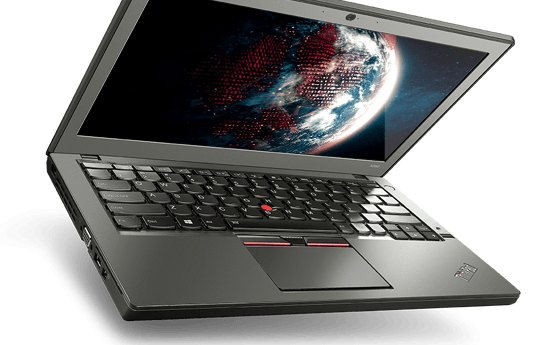 Lenovo Thinkpad X250 is another product by the ThinkPad series that again comes with removable batteries that can be swapped with an internal battery. While the external battery lasts upto 15 hours and 12 minutes on one charge, when paired with the extended batteries (6-cell) it runs upto an enduring 19 hours and 9 minutes.
Even though ThinkPad X250 is again bulkier than the other competitors in the category, it offers a much stronger chassis compared to the other super compact notebooks that offer slimmer versions with built-in batteries compromising on the endurance.
The X250 is a rather compact and a light-weight edition with a 12.5 inch display. Lenovo offers a smart notebook with X250 that sports an edgy keyboard, removable batteries, and a full HD screen.
Lenovo ThinkPad W550s – (16 Hours 49 Minutes)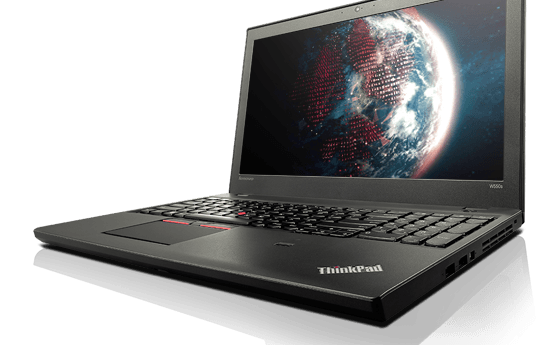 Lenovo offers one more from the ThinkPad series here that again comes with a removable battery and a sealed-in battery the combination of which provides a battery life as long as 16 hours and 49 minutes. You can run your W550s for that long with 50% brightness level and volume set at max (100%).
Apart from that humongous run time, it comes fully loaded with a CPU of higher version (Core i7-5600U) chipset and a 2.6GHz dual-core chipset. According to Lenovo, W550s is the slimmest and the light weighted offering in the series. However, it still stands bulky compared to HP ZBook 14 G2.
Lenovo offers a simple design when it's about its looks, but is fully loaded with the key features like those numerous USB ports and slots, an extended keyboard, 3k screen and a host of navigation options (USB mouse, touch screen, five-button touch panel and Track Point).
Overall, the ThinkPad W550s provides a comprehensive performance with the best part being its extended battery life, superb display and the navigation options.
Acer Aspire One Cloudbook – (14 Hours 43 Minutes)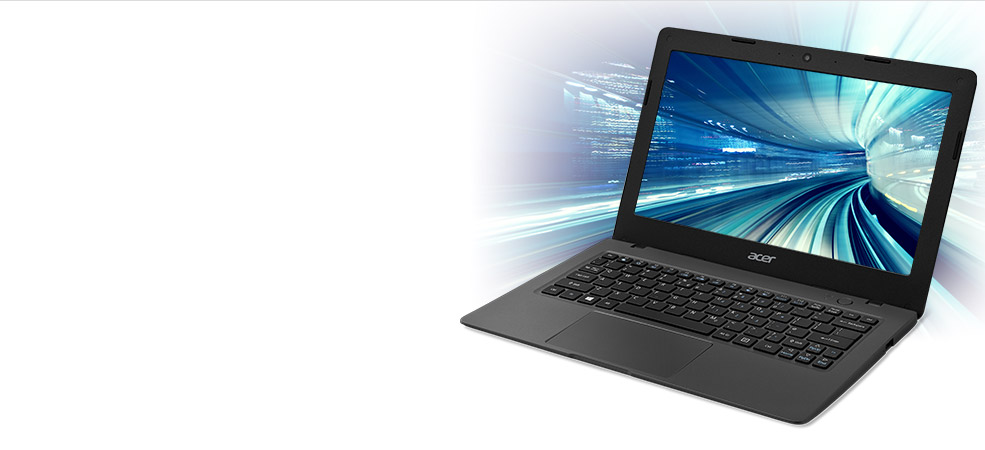 One of the most affordable laptops in the market, Acer Aspire One Cloudbook shocks with its battery life which is an impressive 14 hours and 43 minutes on single charge! It surprised us when we calculated the cost/hour of battery life which beats all other laptops in that category.
While it offers a best in class battery life, it also offers some other great features like, a strong chassis, an extended keyboard that is comfortable to use and Windows 10 OS rather than Chrome.
On the other hand, the 14-inch display is not that bright compared to other in the category in addition to the speakers that provide an average performance. The sound through the speakers is not upto the mark as it should be for a laptop of this caliber. It also offers restricted storage capacity which is disappointing.
Acer Cloudbook provides a decent performance in terms of the Windows 10 OS, an intuitive keyboard and with a whopping battery life, all at an astounding price of only $199.
Apple Macbook Air 13-inch – (14 Hours)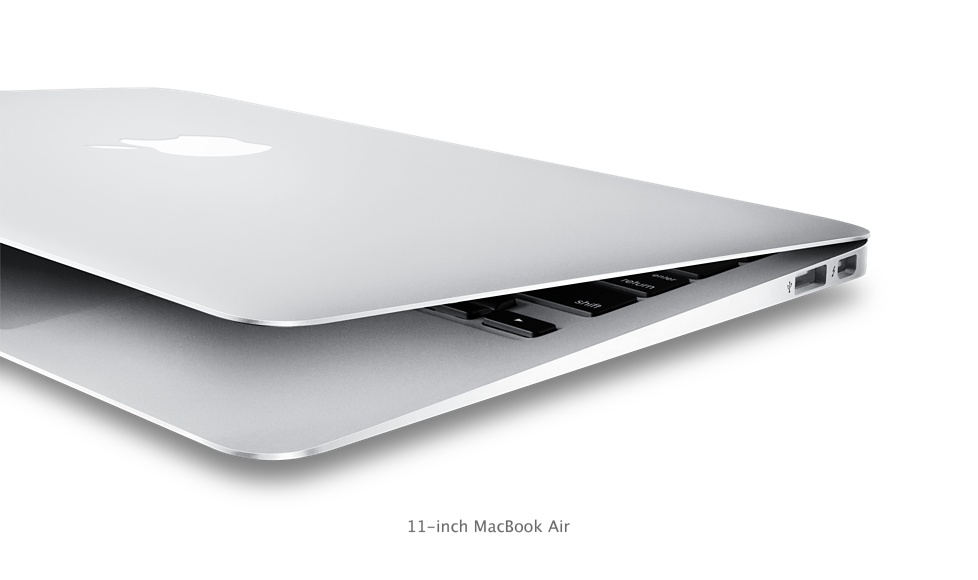 The 13 inch Apple Macbook Air 13-inch lasts as long as 14 hours which according to the testers is 2 hours more than when tested in its earlier versions. If you are a fan of the Mac OS X then the latest edition is your best option for a lasting battery life, even in though in the real world use it can stretch upto 12 hours.
However, the 13-inch version offers some real good features apart from the long battery life. It features a fantastic display that offers an LED Backlit display. The 13.3-inch screen gives you broad angles for viewing, superior brightness and vivid colors. Not just the view, but it also boasts of a good quality audio from its speakers (stereo) which is easy to ears, but yet loud enough.
Nothing beats the keyboard and the touch panel of Apple and it is smooth as expected. The keyboard is crisp and super comfy to use with an adjustable backlit that is bright enough. The touch panel offers ample space for multi-finger scrolling and tapping flawlessly.
Apple Macbook Air 13-inch performs flawlessly with either Mac OS X or Windows with a commendable battery life, however, it does disappoints us with its 720p resolution, video playback that eats up the battery life to half and a less impressive display compared to the supersharp display of Toshiba Kirabook.
Apple MacBook (2015) – (14 Hours 10 Minutes)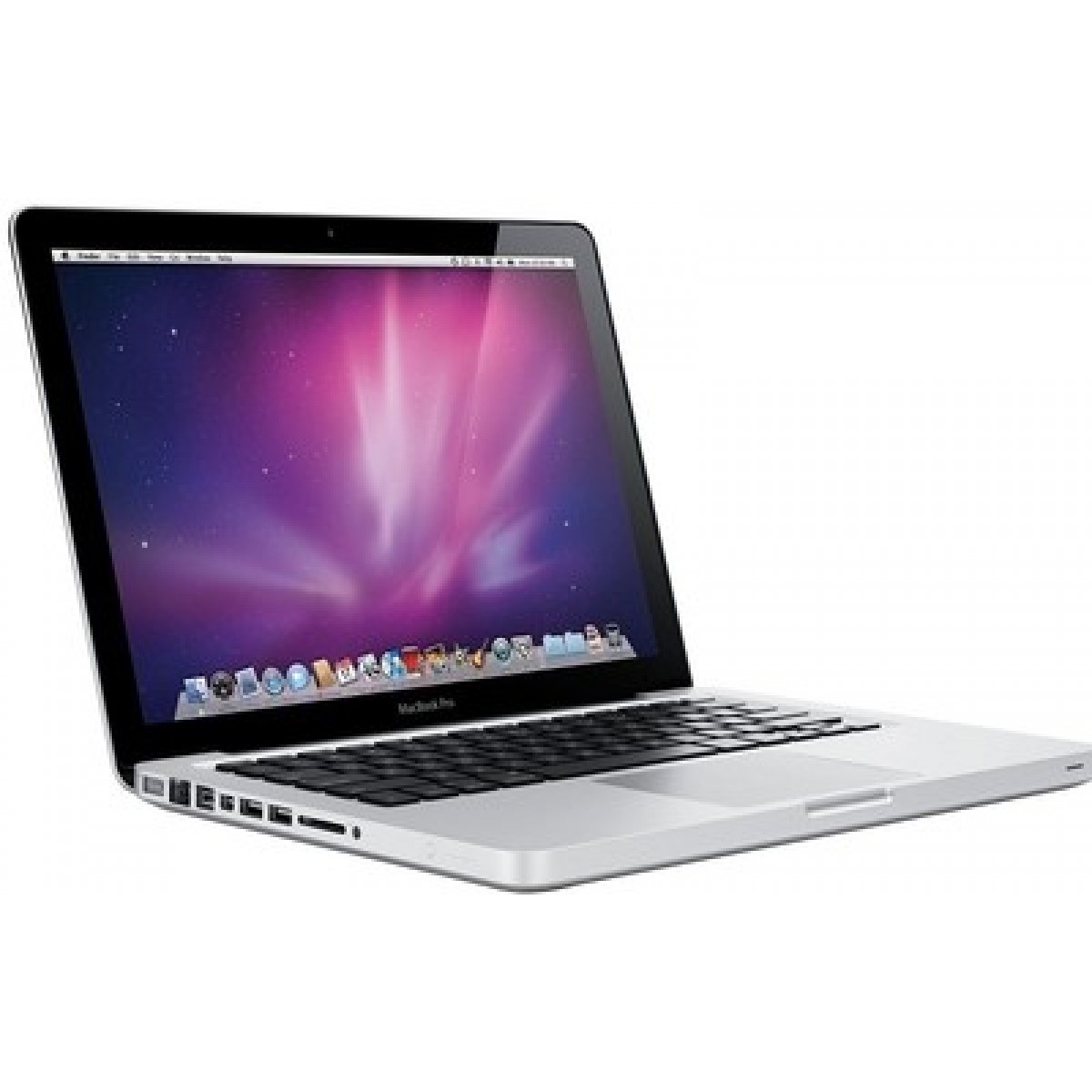 Offering a whopping 14 hours 10 minutes of battery life, the new Apple Macbook is a monumental laptop. The system is loaded with slender lithium-polymer sheets which makes it weigh 2 pounds. The 14 hours battery life is based on the video playback test which is a commendable achievement by the latest version of Macbook.
Apart from the super-charged cells, it boasts of avant-garde technology with an improved and magnificent HD Retina screen. Not just that, it also offers unparalleled portability and a striking end-to-end glass display. Additionally even the keyboard covers all the ends just like the screen. Even though the speakers may seem small the audio is quite impressive. While the keyboard is smooth to type, it offers a shallow travel. The display on the other hand is fairly okay with wide viewing angles and crisp text.
Apple Mackbook 2015 is amazingly light-weighted, slender and compact. Offers extremely competitive battery life along with an unmatchable Retina display, however, it loses points on the USB port that is a C type and will not accommodate existing USB devices, lacks SD card slot and offers a shallow keyboard that needs a learning curve.
Asus EeeBook X205TA – (12 hours)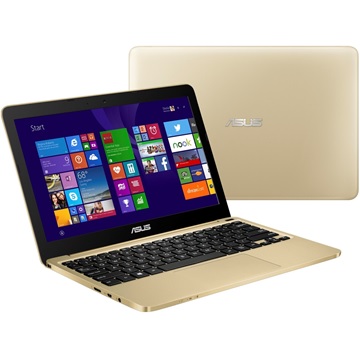 Asus EeeBook X205TA is a relatively cheaper option compared to its overall performance and a superb battery life of more than 12 hours. Available at a price tag of just $199 it not only challenges the others in the category with its lasting battery, but also provides a great computing experience with its Windows 8.1 OS.
While it comes at an affordable price and is portable in comparison to the others in the category, the 11.6-inch laptop gives Chromebook a tough competition. It runs efficiently, weighs just 2.2 pounds and offers Windows OS at that price. The display is surprisingly brighter compared to the other low cost laptops that run on Windows, such as the HP Stream 11 and 13 systems. The EeeBook offers a pretty good viewing angle with a fair enough resolution of 1366×768.
The speakers also performed well above the expectations considering the price of the laptop. When talking of using the word files or browsing the web, the laptop is quite edgy while performing a single task. However, it does lags a bit when several tabs were opened. Even though it offers a bigger touch pad compared to others in the category, it is susceptible to random swipes.
The keyboard is shallow with a hard to press space bar and the USB ports are of the 2.0 versions. Overall, it is a decent buy at that low price with a commendable battery life.
HP Spectre x360 – (9 Hours 28 Minutes)

HP Spectre x360 is the laptop that flaunts one of the finest aesthetics in the category. While the laptop is bendable and more resembles a tablet, it makes for a feast to the eyes with its sassy two in one look offering a battery life of a strong 12. 5 hours. In the real world use it lasts for 9 hours and 28 minutes which is still a competitive battery life compared to the others in the category.
Apart from being a smooth runner, it offers a wide 13-inch HD display with a pretty good resolution of 1920×1080 pixels. It looks extremely chic with its bright touch screen, offers speedy performance and strong hinges. It scores all its points in the battery life and the sleek design with the body made of shiny aluminum and a convertible body.
Simply bend the aluminum chassis back to convert it into a tablet, canvas or for your presentations while it runs smoothly using its efficient processor (Intel 5 Core Series) and 256GB SSD. On the other hand it weighs a bit more than the Macbook Air and the touchpad may run errant at times. It is also a quite troublesome to hold it as a tablet considering its size and the lower portion seems to warm up during a long run.
However, considering its lasting battery life, stylish looks, strong hinges and a shiny chassis made of aluminum it is a great steal at $999.
Dell XPS 13 (Non Touch) – (12 Hours)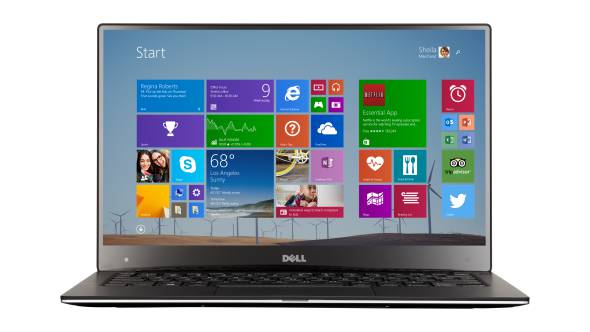 The 13-inch non touch Dell XPS with a 2.6 pound body strains out a flat 12 hours battery life from the laptop. The commendable fact being here that Dell managed to squeeze in the 13-inch screen into the 11-inch frame while it keeps you entertained for an enduring time frame.
Dell XPS 13 does not run on a Core M processor, but on Core i5 CPU which gives you a smooth run for hours in conjunction with the super smooth battery. The 12 hours of battery life that you get is when you run comprehensive programs like, a video playback or when the brightness is adjusted to the highest level. Load it even more and it the battery life goes max upto 8hours, but considering the high usage that is still fair performance.
At a price of just $799, you get a competitive processor (i5), 128 GB SSD, neat touch pad, RAM of 8GB and keyboard that features a backlight. While it offers so much along with an enduring battery life, it is also one of the best compact laptops in its genre. Additionally, it also offers a bright and vivid screen and robust performance.
The only shortfall that we find here is its webcam that seems to be awkwardly placed and yes, you cannot expect it to run even half a day when loaded with programs. Chiefly, it is a decent enough laptop in its category with a fair performance.