In the earlier version of Windows, capturing graphics and texts on the system meant, pressing the Print Screen button to take a screenshot of a complete window, partial section of the screen or the entire screen. You would then need to open the Paint app and paste the screenshot (Ctrl +V), in order to edit further.
This was rather a cumbersome process and to save time, users would find and install 3rd party editing software. So, to avoid this long procedure, Microsoft introduced the Snipping Tool app for the Windows Vista and the above versions. This tool allows you to capture images and texts easily and then lets you save them in your preferred format.
While the Snipping Tool is indeed a useful image capture tool for a Windows based system, you wish it had a keyboard shortcut to make things even faster. Unfortunately, Windows doesn't offer a keyboard shortcut for Snipping Tool yet. But, there a way to run the Snipping Tool Tool using a keyboard shortcut in Windows 10. Let's see how.
Solution: Through the Snipping Tool Properties
Step 1: Go to the Start button on the extreme bottom left of your Windows 10 desktop and type Snipping Tool in the search field.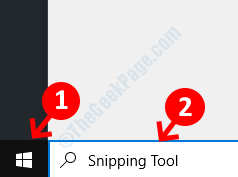 Step 2: Now, right-click on the result and select Open file location from the right-click menu.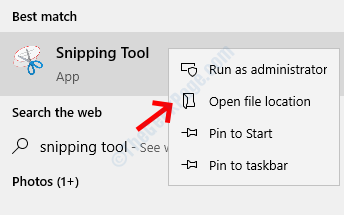 Step 3: In the file location window, find Snipping Tool and right-click on it. Select Properties from context menu.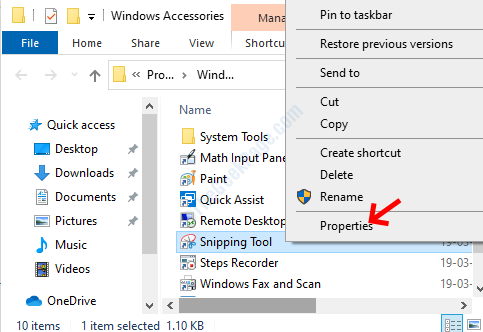 Step 4: In the Snipping Tool Properties dialogue box, go to the Shortcut tab. Now, navigate to the Shortcut key field and set a shortcut for the Snipping Tool.
For instance, create a shortcut like Ctrl + Alt + A or something similar. Press Apply and then OK to save the changes and exit.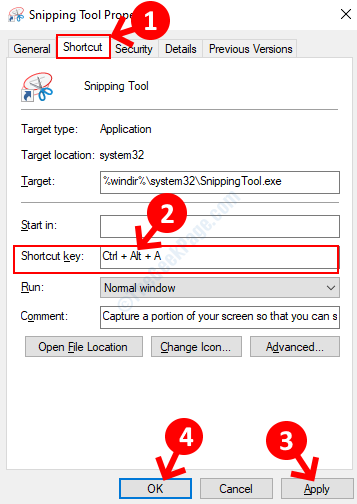 That's all. You have successfully created the shortcut key for the Snipping Tool. No more do you need to go to the Start button to navigate to the tool.
*Note: Alternatively, you can also pin the Snipping Tool to the Taskbar and then use the Windows key and a numerical key together to start the app. For instance, if it's pinned to the extreme left of the taskbar, that is, next to the Start button, press Win + 1 to start the tool.