When using Windows 10, the user account managed by your PC is set as the default user. This automatically takes into place as you start your Windows 10 PC. While this is normal, many times you may set up a separate user profile and for some reason, your PC now, starts up with this new profile automatically.
This can be annoying since, you did not want it to be the default user account at the 1st place. And, you now want to change the default user at startup in your Windows 10 PC to the original one. Alternatively, you may also want to change your system to boot with your Local account instead of Admin account.
The good thing is, it can be done pretty easily. Let's see how to change the default user at startup in Windows 10.
Solution: Through Control Panel
Step 1: Navigate to the Start button on your desktop and in the search box, type Control Panel.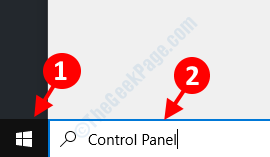 Step 2: Now, left-click on the result to open the Control Panel.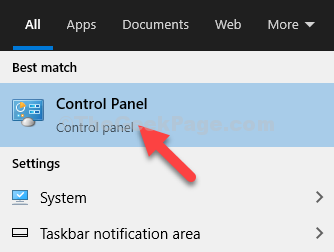 Step 3: In the Control Panel window, go to View by on the upper right and set it to Large icons (select from the drop-down).
Now, scroll down and find User Accounts. Click to open.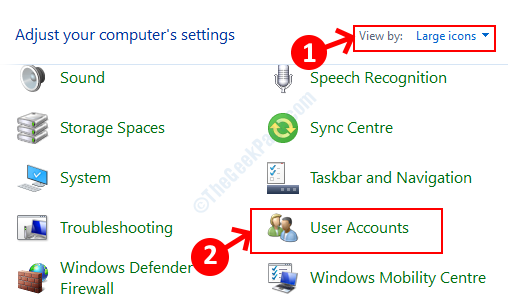 Step 4: In the User Accounts window, go to Manage another account option on the right and left-click to open it.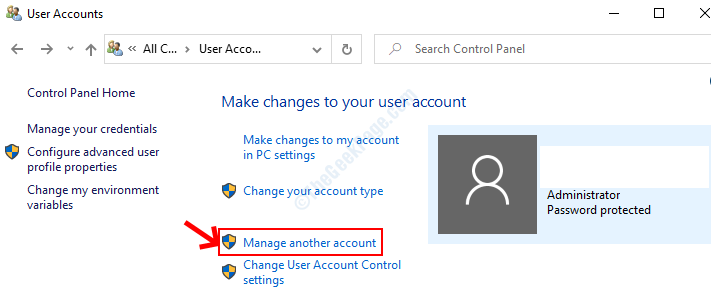 Step 5: Now, in the Manage Accounts window, select the Local Account you want to be the default user on Windows startup.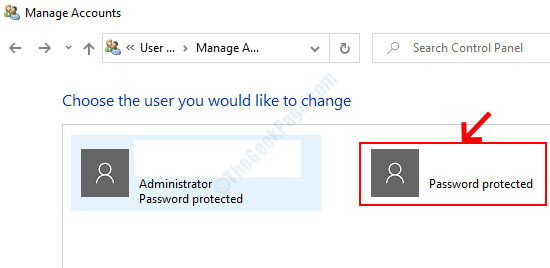 That's all. You have successfully changed the default user account on startup in your Windows 10 PC to the Local Account. Similarly, you can change it back to the Administrator account when you feel the need.
However, you must remember that when signing in with a local account, you won't see the personalized settings you had in the Microsoft account.