The best thing about a laptop is you get to close it, just like how you would close a suitcase. Out of habit, you might close the laptop every time we step away from it. But what if your laptop sleeps or gets shut down every time you close it? Well, headache would be the one word to describe it perfectly. So is there a way how you can prevent your laptop from doing anything like sleeping or shutting down when you close its lid? Very well yes!
In this article, we explain in simple steps how you can quickly configure your laptop lid close action to prevent your laptop from sleeping once the lid is closed. Read on, to master this simple but amazing trick.
Keep Laptop Awake Even When the Lid is Closed
Step 1: On the Taskbar, click on the Search icon.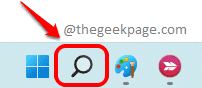 Step 2: In the Search bar, type in Change what closing the lid does.
From the Best match results, click on the one that says Change what closing the lid does.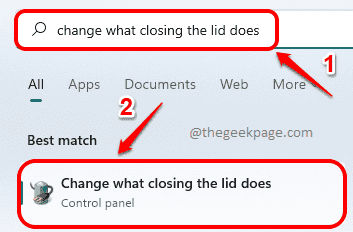 Step 3: You will now be taken to the Power and sleep buttons and lid settings window.
Here, choose the option Do nothing from the drop down against When I close the lid option.
Please keep in mind that you can change the settings for both On battery state and for Plugged in state.
Once you are all done, hit the Save changes button at the bottom.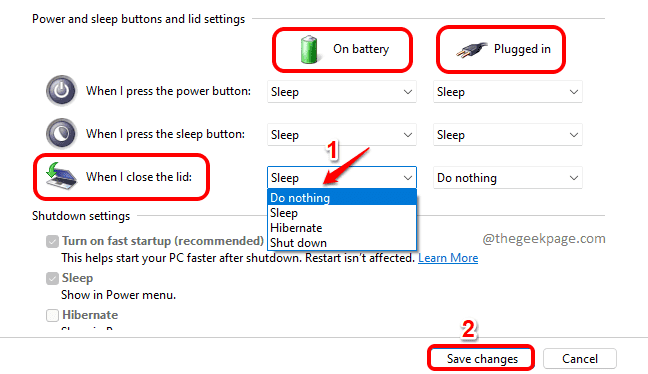 This is an awesome trick to keep your laptop in the on state even when its lid is closed. But do remember not to put your laptop in your laptop bag with this settings on, because it will result in overheating and might damage your system.
Please tell us in the comments section whether you found the article useful.