For all the Free Music lovers, below are the names of the Best Websites for Music-Streaming:-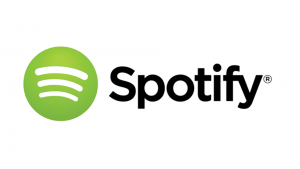 A music streaming website called, Spotify is one of the most used website for listening music. The application for Spotify can be downloaded from the website. The website is no longer available throughout the globe, but available around America, Europe and Australia (around 50 countries). It has a strong library of around 20 million songs on the portal. You can also find BBC Playlister to further add on to your experience.
You can make your playlist or even pick a random name of the artist that you like and search and play the song. You can even try 'Radio' option. There is also a free version available for the users. For some platforms, you can even shuffle the songs, if you want. On regular intervals, you will hear the advertisements audio.
People can try the Premium plan for the first three month for as low as $0.99. But once the three months are over, you have to upgrade it by paying $9.99 every month. You can always register for the free service available with Spotify. If you are planning to register and use a free plan, then remember that you will be able to listen to the music and also allowed to use 'shuffle' option. But, you will not have control on skipping the songs, nor would you be able to hear the songs without any interruptions from the advertisements.
Apart from these, the free plan wouldn't have any feature to allow you to resort to offline stations to listen to music. So, if you are conscious about the songs and likely to get agitated due to continuous audio advertisements, then you should go for premium package. The quality for the audio offered is also appreciable and you can always think of playing your songs even when not online. Some songs can be downloaded, but there is limit to that.
There are other discounts available for family and students. You can avail the premium pack that suits your needs and budget. Spotify is also available for the Sony PlayStation platform. This is great news for the gamers, who would like to take their experience to a new level. The list that was available with the desktop cannot be played on the smartphone, unless the same list is created on the mobile again. This signifies there is no cloud communication. You can always connect with friends on Facebook using Spotify and share music.
Based on what you listen, the customized radio will play the songs accordingly. A user has a liberty to mention his favorite artist that he wants to listen to. He can even mention the type of a song he wants to listen to, like a rock-band song. Based on the inputs, Spotify will get you the songs. A user can create innumerous playlists that he wants to. There are options available that even lets you identify the most-heard songs in a particular region. If you are not into mood to listen to the entire album, then you can shuffle the album.
A free-version would not be a bad idea for all those who are keen to hear new music as well. The applications are easy to be handled and don't need any technical background as such. Making your personal playlist is also a great experience with Spotify. You can just lift the song that you like and drop that to your playlist. You can make playlists by numerous categories and genres that you wish to. Users can get a sense of control with this experience. The home page also undergoes changes on regular basis with new songs, so that people find new ones too. The overall user experience is awesome and superior in quality.
Read: Top 10 DJ softwares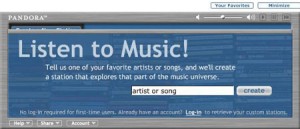 Pandora, another music streaming website, is only accessible from countries like US, New Zealand and Australia. Pandora works a bit different from than other streaming websites. The users have the control to choose songs. Based on the user preference, Pandora will present its own list on songs. User can approve of the song if he likes the song selection done by Pandora. The feedback is taken into consideration, and new songs are displayed based on the genre. This framework is strength for Pandora, as most often users are likely to appreciate the recommendations.
You have the option to purchase songs from the listed retailers on the website. Similar to above-mentioned websites, Pandora has a free version. You would need to sign-up for that. The free version will restrict the user on number of songs that can be skipped. There is also a limit on number of stations that can be made, which are 100. The advertisements would be in the format of video and audio, so you have to bear with that.
Read: 100 Useful websites you wish you have known them earlier
You can even try the paid version. The paid version will come for $3.99 per month; you can take a discount and get a subscription of the entire year for $36. To make it even easy, you can try the desktop app after getting an upgrade for Pandora One. This upgrade will take care that you are not bothered about advertisements.
The streaming rate varies for desktop application, online-streaming and Pandora One. You can download the application on number of smartphone OS such as Windows, iOS, Blackberry and Android. In case you are using a smartphone, the speed will be decent (around 64k AAC+ or less). The internet connection and the device will determine the speed. The user can even change the skins and themes of their own personalized page, according to their preference. The user has control over the quality of streaming on the smartphone by changing the settings.
If you want to enrich your experience further by listening the songs on your Home-theatre music system, you can do hat using Pandora. Similarly, Smart TVs can also accommodate Pandora for music listening. Pandora comes with compatibility for lot of devices and the versatility is a point for its likeability.
The application can also be scheduled to stop the music automatically. If you wish to share the radio stations with other people that you have created, you can do that by changing the account settings. Similarly, you can connect to Facebook. You can go through songs that have been played till date. If you keep the application open for a long time without doing any tasks, then the songs would stop playing. Basically, this is intended to cut-down costs for Pandora and saves them paying money for songs that are not listened to. The experience with Pandora can be amazing for all the music-lovers.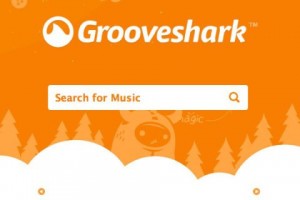 Grooveshark is another source for listening songs by streaming music. The user can go through a wide range of genres available and choose accordingly. You do not even need to register to listen to songs. This is a great feature for all the music lovers who can drop in at any time on the website and listen to a few songs, and close the website. You can just start experiencing by selecting the songs that you want to listen to. The search engine is really helpful. This will be a free version, and you are bound to see some advertisements. You can line up songs and start listening.
But, if you want to come back again and have access to the same songs that you played, you will need a playlist. And to create a playlist, you will need to sign-up and register. Grooveshark is available is almost every country. This comes as an advantage for the Grooveshark.
Grooveshark has another interesting function to engage the users with other songs based on the preference. If the user does listen to all the songs on his playlist, he is likely to get songs for same genre on the radio. The user can add these songs to the playlist from the radio, if he finds them suitable to his taste. You can even impress others by sharing your playlist.
To add further, if you want an application on your smartphone or desktop, then you are required to buy a premium pack. The price is $5 for a month. However, you can get a discount by subscribing for a $50 annual plan.
Users can also upload the songs that they like on Grooveshark. The user just needs a Flash player to be able to play the songs on the browser. The interface is straight and can be handled easily. You can even check your friends' list on the application. You can even follow people you like. Users can also go one step further and can show-off by sharing their collection of songs on playlist across different platforms of social media.
Also read: – 34 Best Free Movie Streaming websites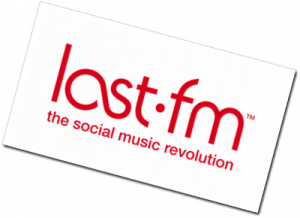 Last.fm is a music-streaming website that is used to listen to music online. Last.fm comes with a search engine that allows the user to search the music of his taste and then listen to it. You need to create an account to listen to the music.
There is a software called as 'Scrobbler,' this software will keep a track on the type of songs that you listen to. It will also dig deep into your machine and identify your tastes. After the analysis, Scrobbler would send the data to Last.fm. Based on this data, Last.fm would present you similar tracks matching your taste. So you are most likely going to be bowled over by this feature. Last.fm can also be integrated with Spotify.
Last.fm also allows the user to compile information regarding any artist or song. The website caters to users from Germany, UK and US. For rest of the users, they need to pay a charge after limited free trial.
The interface is designed to be simple and interactive, as it comes along features that resemble to some social networking sites. It allows the user to engage him with the website better by having a profile page on the user's name. Here the user can do a lot of things that a social-networking website would provide, like keeping a picture for the profile and exchange messages. Last ten songs would be displayed on the page. You can customize the page to a certain extent.
You can connect to friends and interact with a lot of people. You can also find people who have a taste similar to you. With bunch of such people with similar taste, you can form a neighborhood. It will have a radio that will come up with songs accordingly.
If you want to listen without any advertisements, then you should go for the premium pack. With premium packs, you will be able to run the application from your smartphone. You can even check viewers on your page who visited.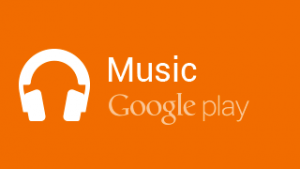 Google Play Music is a platform to listen to music online. Google Play Music is not available everywhere and restricted to few countries (around 50-60). With Google Play Music, you can either have a free account or a paid account. User would have to register in order to start using the service. Even with free account you will have access to many songs (store songs around 50,000).
The paid version will allow the user to make their own radio stations and get songs that they want to listen. The paid version is known as "All Access." You can make a purchase for $9.99. So with that payment you can skip songs as many you want to. User can also enjoy the music offline on their smartphones. An application will help the user to upload the songs, as the website even allows uploading of the songs. Songs can even be bought by the users. You can even get alerts about the concerts from the website.
The application on the system and the online playlist can be synchronized. A particular song on the application can be automatically added on the online playlist, if at all it is available on Google library of songs. The cloud communication is certainly a brownie point for Google Play Music, as all the devices that you are using can have a privilege of accessing the songs on your playlist. This is certainly a grand advantage Google Play Music has got.
Google Play Music has more than 30 million songs on its library. It is like Mecca for all the music-lovers. You can also search certain names or words from the songs and get surprising results. The portal is specifically designed for music listening experience and does not have any provision for connection with friends and making of profiles. Google Play Music has also collaborated with YouTube Music to get the best of music from both the platforms and provide a rich experience to the user.
Users have a great experience in using both the versions of Google Play Music. You can even organize folders on the application and performing task like lifting the song and placing into the list is very easy. To add more value, Google Play Music has acquired Songza, another music-streaming platform. Google Play Music has got some best tools to offer and it is improving by each day, even as we discuss.


For all the music lovers in Canada and USA, Slacker is one of the best platform to listen music. Music-lovers can listen to their favorite music online on the website or even through their mobile phones, using the Slacker Application. The website comes with more than millions of songs. There is search bar available on the website that allows you search and listen to the songs.
Slacker is basically like a radio that has various stations. These stations will play you a variety of songs. The songs are compiled by the Slacker Team. The free version lets you hear songs over the radio, but the catch is that you need to go through the advertisement part. You can skip songs, but not always. So there is no way that you can dodge the songs completely. The maximum number of times you are allowed to skip songs in an hour is six.
The paid version will come for $3.99. This version will get you too many songs, with no limit on your power to skip advertisements. Therefore, you will get all the features that you had in the basic version, and in addition to those, you will get to skip advertisements. You can also skip the songs as long as you want, until your favorite one is played. Once you buy this package, you can save your internet by resorting to offline stations available.
The Premium version comes for $9.99. Here, the user is allowed to create his own playlist and on top of that, he is even allowed to play the songs of his choice. So, you do not have to wait for your best ones to be played. Once you create a playlist, you will be able to listen to them even when you are offline. The features like ad-free songs and song-skipping are already included in this Premium pack. So, if you are really into music and money is not your concern, then go for the Premium version.
Slacker also comes with other entertainment news, which can engage users better. The interface is very user-friendly. It gives the user an ability to create a radio station. Songs that you like can even be shared. One section called 'Recommended' will probably have the songs that you are most likely to love. It is most probably that a user on Slacker will find new songs of the genre he likes. This is based on the user behavior pattern, the genre is identified by the Slacker. When you start the Slacker, you can resume from a station where you previously left. The quality for audio is equally good for Slacker, and wouldn't leave the user complaining.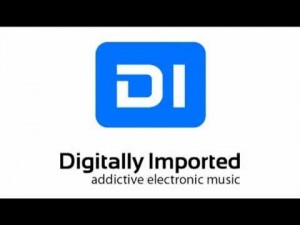 Digitally Imported FM is a radio, available online to listen to various genres of music. You can have an access to variety of genres like Drum, Progressive and Bass available on the website. Digitally Imported FM has tie-ups with various other platforms like RockRadio and RadioTunes. So in totality, you have an access to many channels to listen to music.
Digitally Imported FM has both the versions, free and premium. If you want to hear many songs, then you can always go for the premium version. The subscription will cost $7 for a month and $70 per annum. There is another option to subscribe for a period of two years at $120. The website has a search bar to help you find the songs that you want to.
Digitally Imported FM will allow the user to listen to songs for around 30 minutes. After 30 minutes, you need to create an account and then start your musical journey right away. The good point with Digitally Imported is that it has no restrictions over the geographical territories, and can be accessed from most of the countries. All you need is an internet connection and a decent flash player. You can also see information related to the songs that you are playing. The interface is also above-average and has no issues.
For people who would want an application on their smartphone, Digitally Imported FM has got applications for Windows, Android, iOS and BlackBerry phones.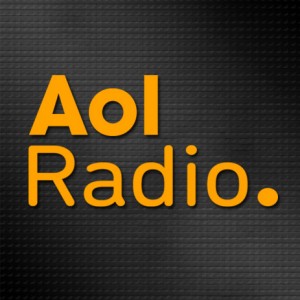 AOL Radio is a music-streaming platform. AOL Radio is only available to users from Canada and USA. The parent company of AOL Radio is Slacker. AOL Radio has got the appearance for its online portal similar to that of its parent company, Slacker.
There are stations available on AOL Radio. These stations are categorized into Featured, Genres and Recommended. User can browse through any of these stations and suit himself. He can even directly search genre and play the song that he wants to. User can compile a playlist and store it on AOL Radio. But, he would have to create an account to do this. Smartphone users can get the application installed on their phones.
The free version for AOL Radio comes with many drawbacks though. There will be many advertisements and you have to bear with those. You will be subject to video ads. Once a song begins, you cannot tamper with it, as in you cannot fast-forward. You will have freedom to skip six times, but on not being careful, they will get over with a blink of an eye. You cannot get the lyrics for all of the song.
To get rid of such hurdles that come along the free version, you can upgrade the account. There are two upgrades available. You will get a 'Radio Plus' update for $3.99 per month and 'Premium' upgrade which can be subscribed for $9.99 per month. The latter will have additional features along with the features from 'Radio Plus.'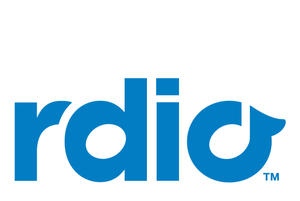 Rdio is an online music streaming platform to listen to music. A user has to register first and then start listening to songs. He can either use his Facebook account or Email account to sign-up. Rdio has an application that can be downloaded on the smartphones as well. The application can be run on platforms like iOS, Windows, BlackBerry and Android.
Like other music-streaming websites, the free version for Rdio would have advertisements along with it. Then comes the upgrade, Rdio Select is one upgrade for $3.99 per month. This subscription will allow the user to skip the songs and get the songs without any ads. If you wanted unlimited number of downloads, then you should try the next level of the upgrade of Rdio Unlimited.
If you happen to be a student, then you are lucky because you will get a discount on Rdio. There are discounts available for families as well. Rdio is in process of getting acquired by its Rival Pandora, and it may either work independently under Pandora or undergo a change and get integrated.


TuneIn Radio is a platform where the user will be able to find a range of radio stations available. The website is like a platform that hosts radio stations. Around 100,000 stations can be found on TuneIn Radio. You can try to figure out what radio station you would prefer by the genre type. A wide category for the genres is available and you can choose accordingly. But, you will be subject to advertisements.
Smartphone users can install the app on their phones, but they would have to pay the cost depending on the platform they are using. It varies for iOS and Windows Operating
system. The music on the website is free and the user can enjoy music with features that lets him save the music that he likes and then come back to listen those again. You can even entertain yourself by browsing through its directory of news and sports.
The website supports over 22 languages. Other advantage is that you don't even have to register, so the process is quite hassle-free. The advertisements are limited to website and not on mobile app (pop-ups and images). In case, you are using the application on your mobile phone, then you can access your contact list and check other friends on the application. You can even get followers on the app. You can connect with other social media platforms. The history of the songs played is also available. The overall experience is above average and certainly wins the point for having an ad-free application for smartphone users.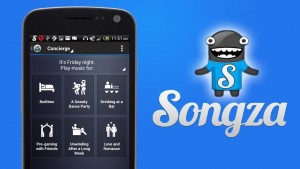 Songza is an amazing music-streaming website available for all the music lovers in Canada and USA. If you are a person who would like to listen to songs according to the mood, then Songza will be a best option to you. Some people can go along with all genres of music, depending upon their mood. For such people, Songza will be more than sufficient. It doesn't have a search bar, but it covers all the categories you will think of.
If you have used the application on the mobile and the web browser, you will notice that both the interfaces are strikingly similar and easy to operate. The registration is not required. You can like the songs by clicking on the icon. User has a control to manage the playlist with Songza. The music cannot be accessed online with Songza.
The experience with Songza is great as you can start of by listening songs as soon as you open the website. The songs that you will probably listen will not have any lyrics. And you do not have much control over the skipping part as well. But, the ability of Songza to provide with so many tastes of music for different moods wins over other points. You can rate the song as well by either liking or disliking. The pattern of such behavior will help Songza get better songs for you next time, based on your taste for the music.
You can upgrade to get ad-free access to music and get better control over the skipping of songs.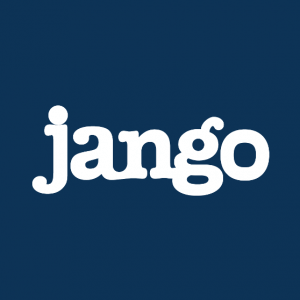 Jango is the fifth largest online music streaming platform based in US and it helps all the music lovers to listen to their favorite music for free, with no legal binding. Jango provides all the music lovers with a simple and easy to use website interface.
You can browse through the website for all genres of music and your favorite singers. You have to just type in a name of the album or artist you want to listen, and the website starts playing the song right away.
Jango will also list out other listeners, having song preferences same as yours .This feature will help you to listen to other user's playlist at any point of time. Jango will also show the list of people, who are listening to your station and also the songs your friends are listening to.
Customizing your own playlist is just another easy task on Jango. You just have to rate a song while listening, and Jango will note down your preferences. The next time you visit the site and start your station, there will be more number of songs added to your preference list.
Jango provides all the budding artists a platform to showcase their talent. The new singers can get their songs listed as "Similar artists" besides their favorite singers via "Radio Airplay" service of Jango. The website provides small packages of $ 10 for 250 plays, where an emerging talented singer can earn money for the number of hits his songs receive.
"Jango Music Network" provides the music advertising industry a unique platform to reach out to millions of music lovers. Jango's network strategically maps the preferences of the listeners and advertises according to their preferred brand and taste of music.
The other music streaming websites for the music lovers are lusted down below:
Deezer
8Tracks
Xbox Music
Incus Tunes
iHeartRadio
Radio Tuna
SoundCloud
Dash Radio