Picking a right free DJ software matching your needs is cumbersome. On the paid DJ softwares there are many options. The most used paid DJ software in the world Tractor Pro, Virtual Dj and Ableton Live. But what if you do not want to spend a penny on it and still want a pro feature packed DJ software. We have compiled a list of best free DJ software for your computer which you can use completely free of cost.
1 . Virtual DJ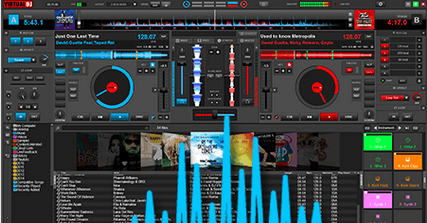 Virtual DJ is no doubt the best free DJ software. It lets you edit, mix and record various audio sources with a easy to use interface. Its current version is 8 which is an upgrade over its previous version and it has added a lot of pro features in it. In its sandbox feature you can create a mix while audience is still listening to it.Web based features require you to create a account at its website.
2. Mixxx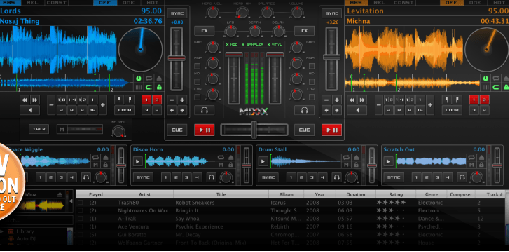 Mixx was also the first one offering free DJ software. Mixx is Fully free and open source DJ tool. It is good for mixing, programming and matching of audio files for live shows or simply learning. Features like Beat Looping, Intuitive Pitchbend, Auto DJ and BPM detection make it stand apart in best DJ softwares in the market. You can learn MIXX instantly with manual, faq and wiki on its website easily. For getting further support you can join community forum also to ask co users of the software.
3 . Cross DJ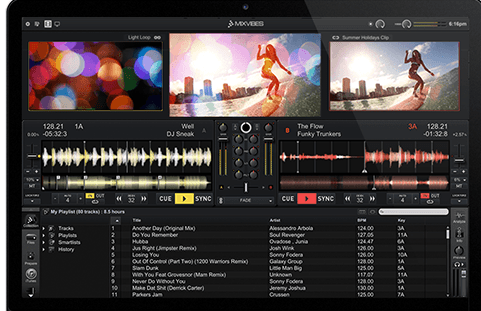 Download Cross DJ Free Version
Cross DJ one of the best free DJ tool has a very simple interface and comes with  Video mixing , four cool players and customizable waveforms Videos can be mixed in an easy manner just like you mix audio. In some terms it is even simpler than virtual DJ. You can use webcam input to stream video right into the editing interface and also easily sync your video with audio. Although a paid version exists, but its free version will be ok for 99% of your DJ needs.
4. ZULU DJ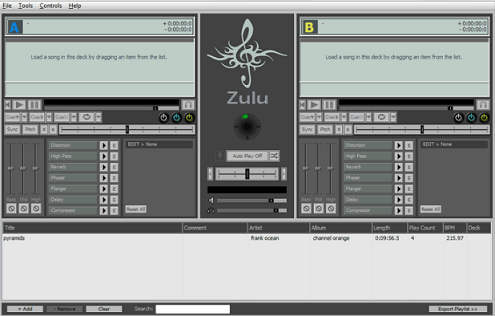 Unlike other DJ software/ mixer which have 4 decks only , zulu software has six decks. When you import any audio file in mp3 etc. format, it scan and assigns a beat to it. You can increase or decrease beats per minute  and add effects on the fly to generate amazing audio effects. You can import audio easily via drag and drop interface of this software and also preview your audio while running music with a secondary output.
5. PartyCloud Online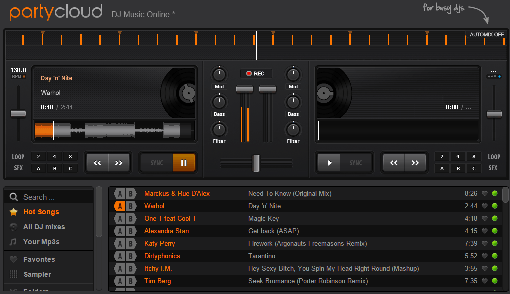 Who needs a DJ software / Mixer on their pc, if you can find it free online. I think relying on an online DJ software on live shows  is foolishness, but trying it to create awesome music online and that too for free is a great decision. Although its not a software , but an online web service with 20 million songs database from soundcloud is really great.
 6. Kra Mixer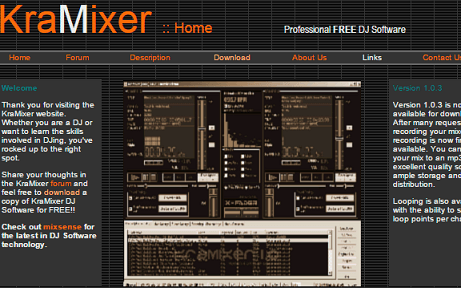 KraMixer is one of the best free dj mixeruses which uses FMOD sound engine, the same used in Xbox. It has features like automatic BPM Matching with eight built in sound effects. It has also got an option for Headphone Cueing which is great for this kind of software which is totally free. All in all a software matching standards of a pro paid DJ Software.
7. TacTile Mp3 DJ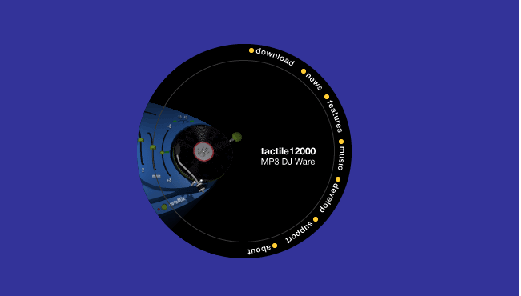 Its a Visual DJ software / mixer for Mp3 files Only and lacks dozens of features like the earlier one in the list, But it is a robust and performing freeware as far as mp3 Dj requirement are concerned. The software is written in macromedia Director and  C++ plugin. It is freely available for download at Sourceforge website.
8. Serato DJ Intro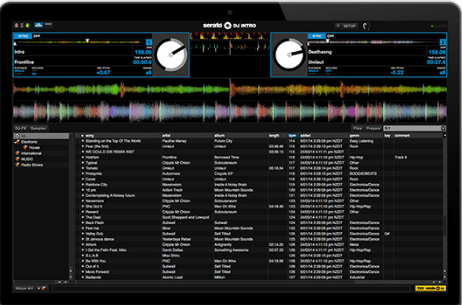 Serato DJ Intro is one among the best DJ software free to download which allows for two deck professional mixing on your PC. It locks the tracks together for smooth grooves and has iTunes support also. Relatively new kid on the block, it is getting downloaded at a very fast pace from Software download websites. It sample player can play up to 4 short samples including the two audio tracks you are mixing while using this software.
 9. Blaze Free DJ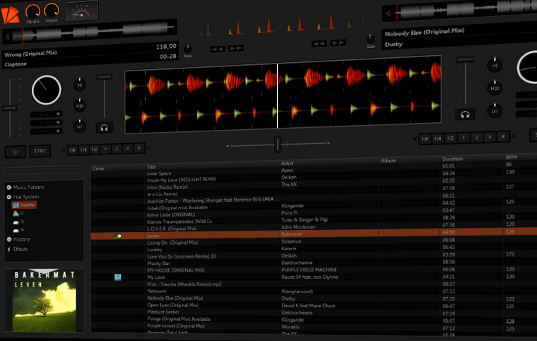 Blaze is one of the best free DJ mixing tool is having a low latency sound engine based on asio. It has spectrum colored waveform enabled in it and also have BPM detection included with syncing ability. It is also a new completely free software in the list, but really power packed with all pro like features.
10. DJ Mix Lite

DJ Mix Lite is also one of the best free DJ mixing tool for PC. It has a built in beatlock feature and is designed to make continuous music play with beat matching and cross fading of audio files. It does not alter those files. That is why the name suggest lite and is good for beginners to try and get a feel of how to use a dJ software.
11. Ultra Mixer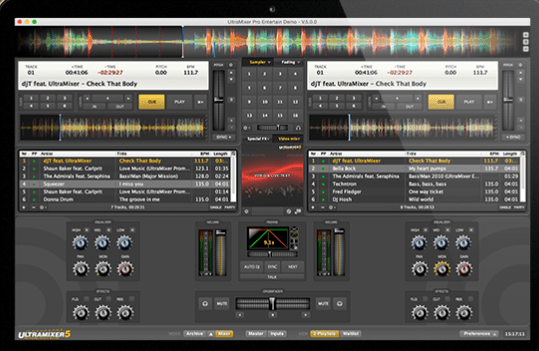 UltraMixer is one of the best free DJ software and comes with a lot of cool features aspired by a budding Dj professional. Although with keyboard control, things become a little lengthy, but a cool dj freeware to go for.