Older PC and laptops have become a liability where the restriction of resources binds them from upgrading or performing in this new age ecosystem. So, whether it is an older PC or a laptop, it just sits quite in a corner and waits for its eventual demise. Well, not anymore! Google has introduced a completely brand new cloud-based OS called Chrome OS Flex, which can be installed on any third-party device like PC/laptop or Macbooks. In this article, we are going to discuss how to create a bootable USB drive for Chrome OS Flex and install it on your old PCs to give a fresh breath of life.
How to install Chrome OS Flex – A step by step guide
In this following article, we have mentioned the step-by-step approach to flash Chrome OS Flex on a drive, then plug & use it to finish installing Chrome OS flex on your PCs.
But before you rush to the main steps, there are some minimum requirements that you have to make sure your old PC/laptop covers.
Minimum Requirements –
1. Windows PC with Intel or AMD x86-64-bit processor.
2. Minimum of 4 GB of RAM.
3. Internal Storage of 16 GB or more.
Additionally, you will need a USB drive of 8GB or more storage. As usual, all the data on the drive will be deleted during the process, so you should take a backup of the data in advance.
Google has specified which laptops or PCs are supported in this list. You can check whether your device is included in that list. Even if the device isn't included, Chrome OS Flex is supported on all the devices satisfying the minimum requirements.
NOTE –
This process formats and wipes all the data from the device you are installing on. So, don't forget to take a backup of the data before you proceed to install the OS.
Step 1 – Create the bootable drive
You have to flash the Chrome OS Flex to a pen drive.
1. At first, go to the Chromebook Recovery Utility extensions page.
2. Once you reach there, tap on "Add to Chrome".

3. To confirm this process, tap on "Add extension".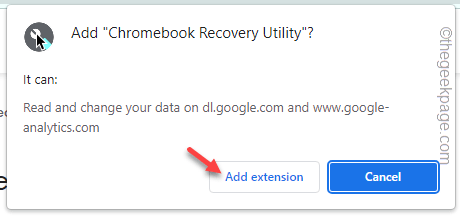 Wait for Chrome to download and add this extension to the browser.
4. Once it is done, tap on the puzzle icon on the right side of the address bar and further click on "Chromebook Recovery Utility".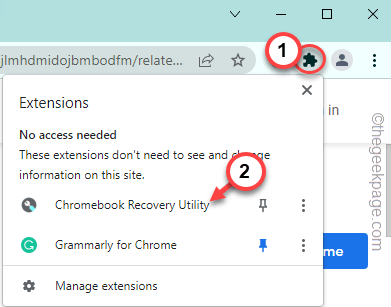 Chromebook Recovery Utility will open up.
5. Tap on "Get started".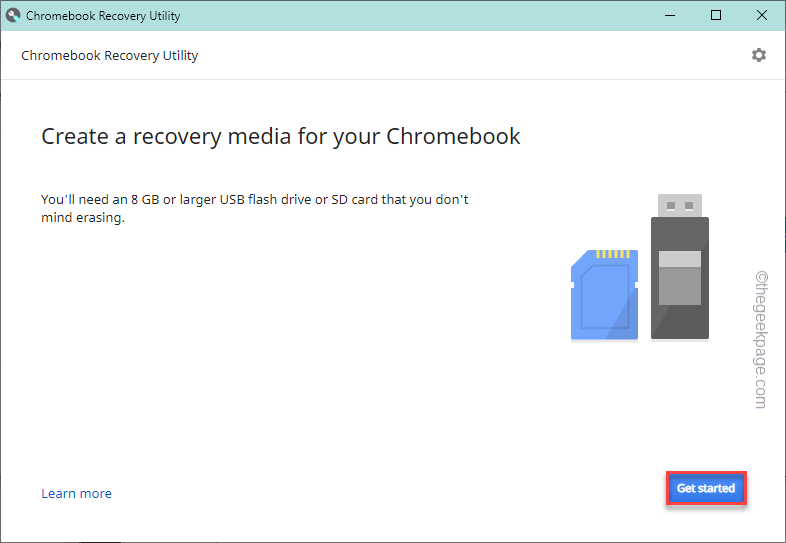 6. Now, on the Chromebook Recovery Utility page, tap on "Select a model from a list".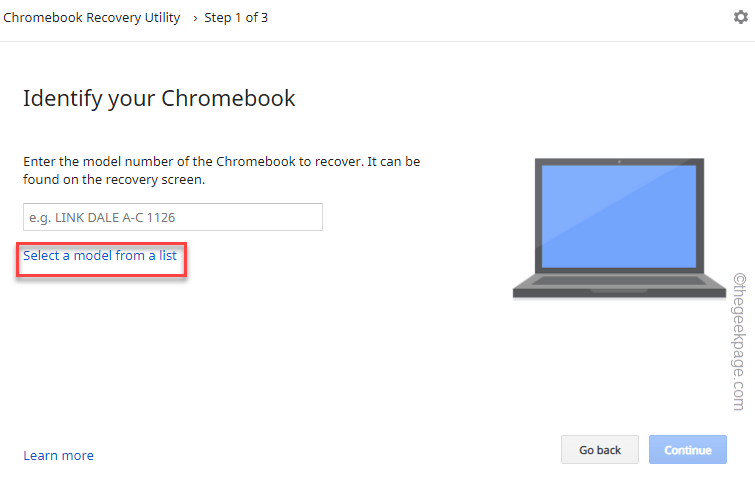 7. In the next step, tap on the first drop-down to select the manufacturer and choose "Google Chrome OS Flex".
8. Then, set the second drop-down option to "Chrome OS Flex (Developer-Unstable)".
9. Finally, tap on "Continue".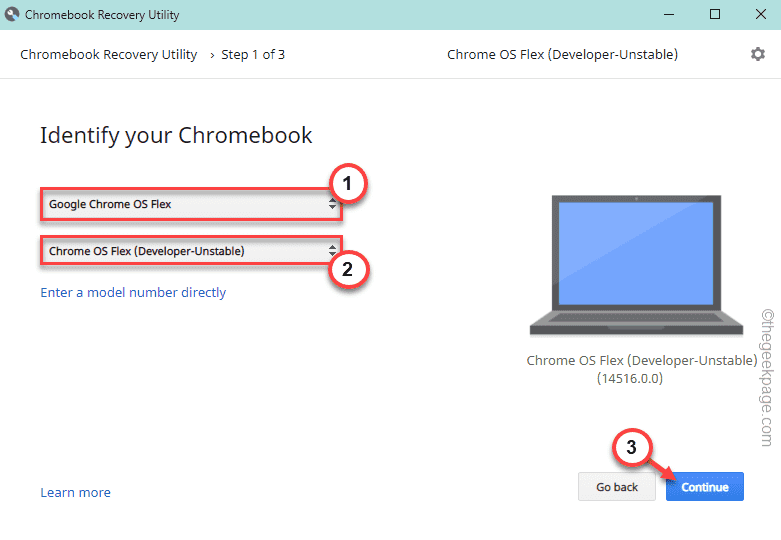 10. Now, plug in your USB drive.
11. Then, select your USB drive from the drop-down list and tap on "Continue".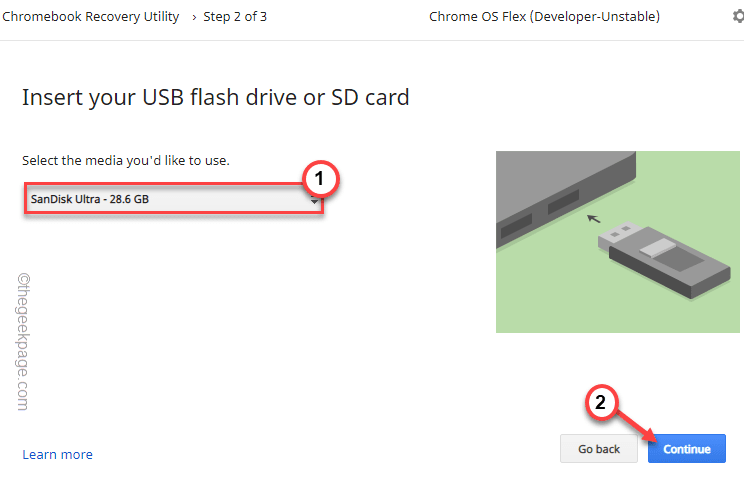 12. At the final step, tap on "Create now" to create the flash drive.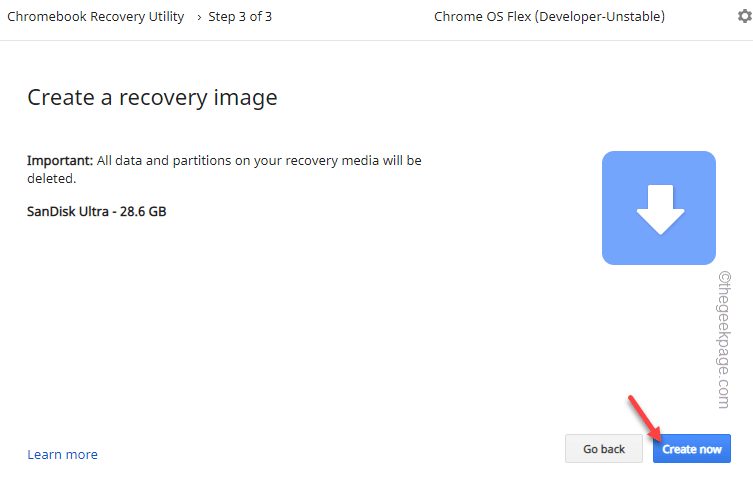 It will now download the Chrome OS Flex on the drive, unpack it and write it to the USB drive.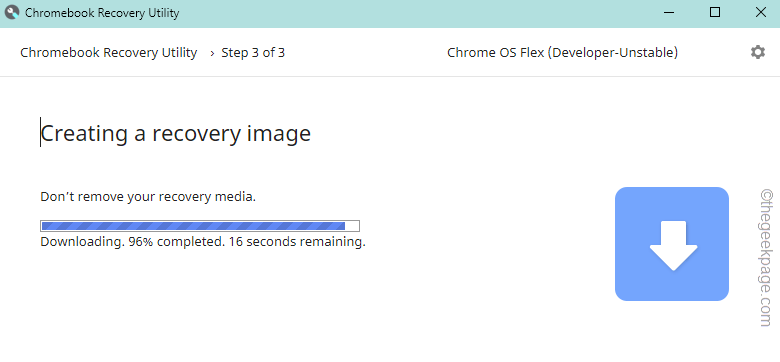 This process may take a while.
Wait unit is complete.
Step 2 – Boot your old PC and install Chrome OS Flex
Once you have completed the first part, now you can use the USB drive to install Chrome OS Flex.
1. Plug in the USB drive.
2. Then, boot your system. While booting up, repeatedly press the associated boot key to access the boot menu.
It actually differs from one manufacturer to another. These are the keys that are used by the popular brands –
F2, Del, F12, F1, F9, F2, Esc


3. Once Booting Menu opens up, go to the "Boot" tab and select the USB drive using arrow keys.
4. Then, hit Enter to boot using the drive.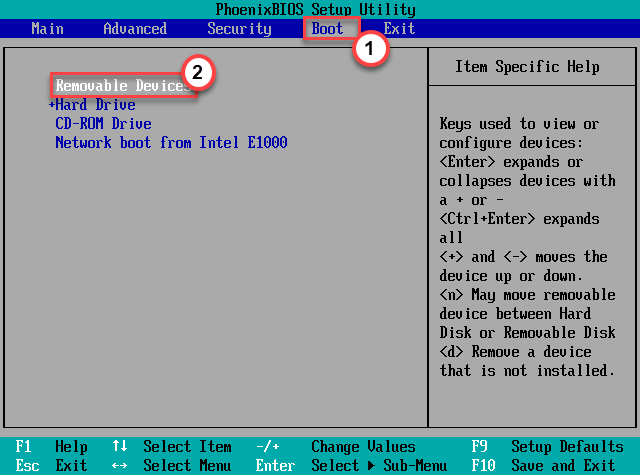 You will appear on the Welcome to CloudReady 2.0 page.
5. Then, tap on "Get started".
6. Now, on the next page, you will see two options –
Install CloudReady 2.0
Try it first 
You can choose "Try it first" to run and test the OS directly from the USB file.
Click on "Install CloudReady 2.0" to convert the device into a CloudReady 2.0 device.
7. As we have mentioned before, this process will format the device.
8. Finally, tap on "Install CloudReady 2.0".
This will start the final installation process. Very soon Chrome OS Flex will boot up on your computer.
Enjoy!