Calendars are an important part of the day-to-day life of any working professional. You can use calendars to save the different events and meetings that are lined up for you so that you get reminders and do not miss them. Managing calendars looks simple enough, but what if you are using calendars for two different email clients. Using both Google Calendar and Outlook Calendar can confuse you and increase the chances of having double bookings in the calendars.
If you are simultaneously working using the Google and Outlook Calendars, then you need to synchronize the calendars across your Google and Outlook accounts. Keep reading this article to understand the steps involved in the Outlook Calendar sync process with Google Calendar.
Sync Your Outlook Calendar with Your Google Calendar
1. Open any web browser and type office.com in the navigation bar.
On the Microsoft Office page, click on Sign in.
Enter the correct credentials to log in to your Office account.
2. After you are logged in to your account, look for the Outlook icon in the left panel.
Click on the Outlook icon to open Outlook as webmail.

Note: If you are not able to locate Outlook in the left panel, then click on the App launcher button in the upper left corner of this page. Look for Outlook in this list of apps.
Else, click on the All apps link to list out all the apps and then search for Outlook here.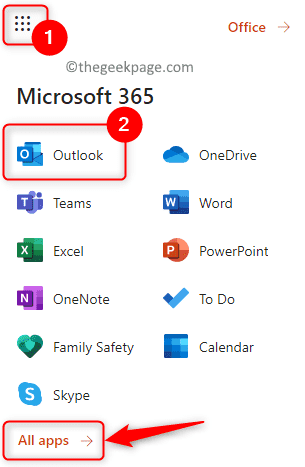 3. Once you open Outlook in the browser, click on the Calendar icon in the left pane to open the Outlook Calendar.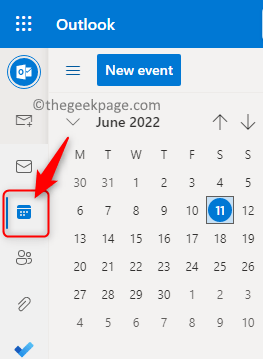 At the top right, click on Settings (gear icon).
This opens up the Settings panel on the right side. Click on View all Outlook settings at the bottom of this panel.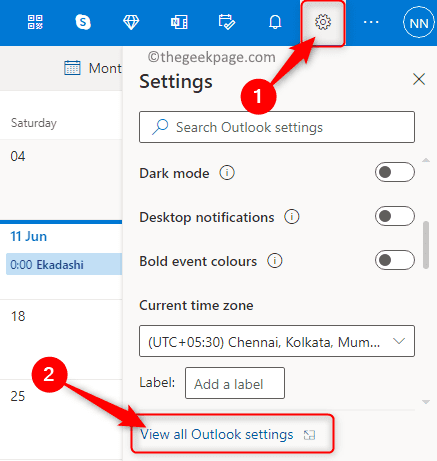 4. The Settings window will be open in front of you.