Sometimes, you might want to see the latest article published for a keyword but the google search displays all the search results for that keyword without sorting date wise. Wouldn't it be helpful if there was a way to sort the google search results by date? Yes, this is possible and we have come up with a few ways on how to show the google search results for a keyword by date in this post.
Method 1: Show Google Search Results by Date using Any time tool
Step 1: Go to google.com and type a keyword and hit the Enter key to get the google search results.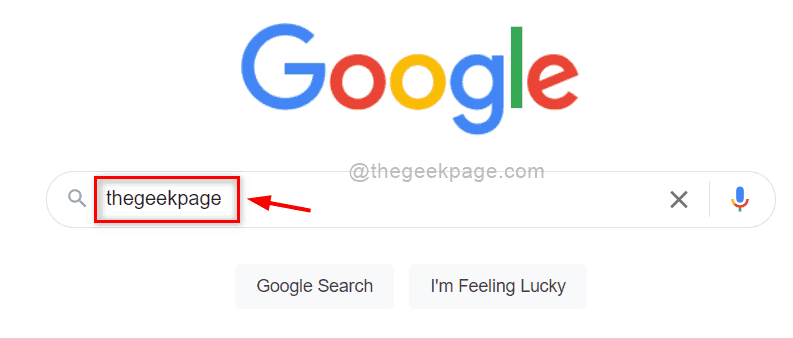 Step 2: On the search results page, If the toolbar is hidden then, Click the Tools button to see the toolbar which contains Any time tool as shown below.
Step 3: Then, Click Any time tool to see the dropdown list and select the time frame as per your need.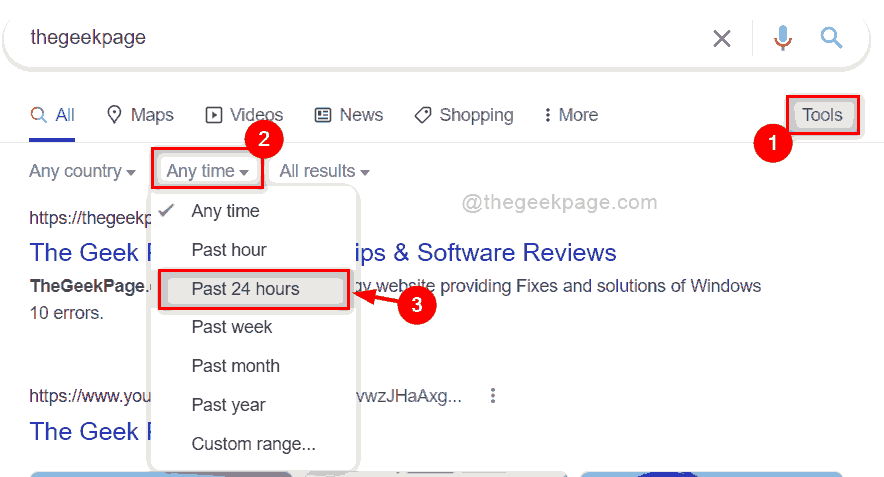 Step 4: As soon as you select a time frame, the google search results will sort according to date as shown below.