Edge is the most competitive browser in Microsoft's history of browser. Now, when you open the homepage of edge, it provides you news feed powered by MSN. A good feature though not liked by every windows 10 user out there. Most of the users want to set  google.com as the home page of their browser. The advantage is that someone can straight forward go and start searching the web directly without opening any more tab. People use internet through eyes of google and they want it handy whenever they open their browser. Below are step which you need to follow to make google as the homepage of edge.
Step 1 –  Open edge browser.Open the three dots located at the top right of the browser window as shown in the pic.
On clicking the three dots, click on settings from the menu which appears.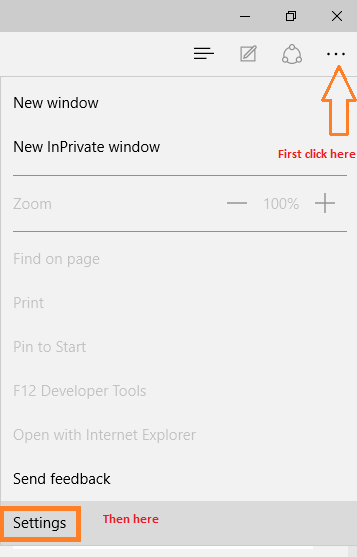 Step 2 – Now scroll down to find where it is written : Open with . Below it there are 4 options, namely start page, new tab page, previous pages and a specific set of pages or page. Select a specific set of pages. Make sure custom is selected in the dropdown.
Step 3 – Now, click on the cross button in the right of about:start to remove start.
Also, write www.google.com in the input box given below.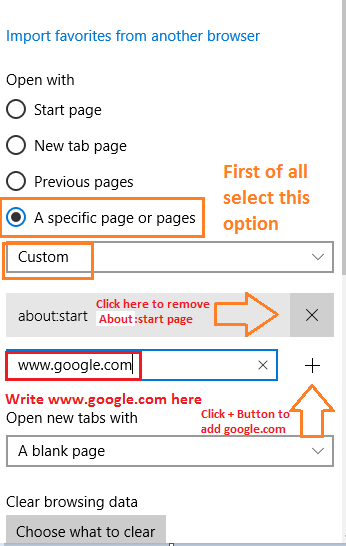 Now, close edge browser and open it again. You will be happy to see google search box waiting there.
Read also : How To Change The Default Search Engine To Google In Edge Browser