Do you know there are some files on the system that comes along with the application which is needed for uninstallation? If these files are misplaced or deleted or get corrupted for some reason, then it creates a problem while uninstalling that particular application. Some users even complained that the uninstalled programs appear on the programs and features list and not able to remove them.
This creates an ambiguity in the system if the user installs that particular application again on the system and now there exist two entries of that application in the Programs and features list. So before proceeding to install the application, it is best to manually remove the program from the list using Registry Editor.
In this article, we are guiding the users on how to remove programs from the programs and features list on windows PC. Continue reading to learn more.
How to Remove Programs from Programs and Features List Manually
Before proceeding, please back up the registry file on the system so that it can be easily retrieved back on the system if something goes wrong after changing it. This is a crucial step and a must before doing changes to the registry file.
Step 1: Press the Windows and R keys together to open the Run box.
Step 2: Now type regedit in it and press Enter key.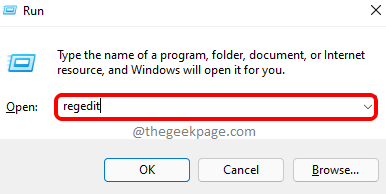 Step 3: Click Yes on the UAC prompt to continue.
Step 4: This will open the Registry Editor window on the system.
Step 5: Now clear the address bar and type the below line in it and press Enter key.
HKEY_LOCAL_MACHINE\SOFTWARE\Microsoft\Windows\CurrentVersion\Uninstall
Step 6: This will take you to the registry key called Uninstall.
Step 7: This has all the information regarding all the programs installed on the system.
Step 8: Just select any entry under the Registry Key called Uninstall and on the right side, you can see the Application name displayed in the DisplayName field as shown below.
Step 9: Once you find the particular program that you wish to uninstall, just right-click on it and click Delete from its context menu.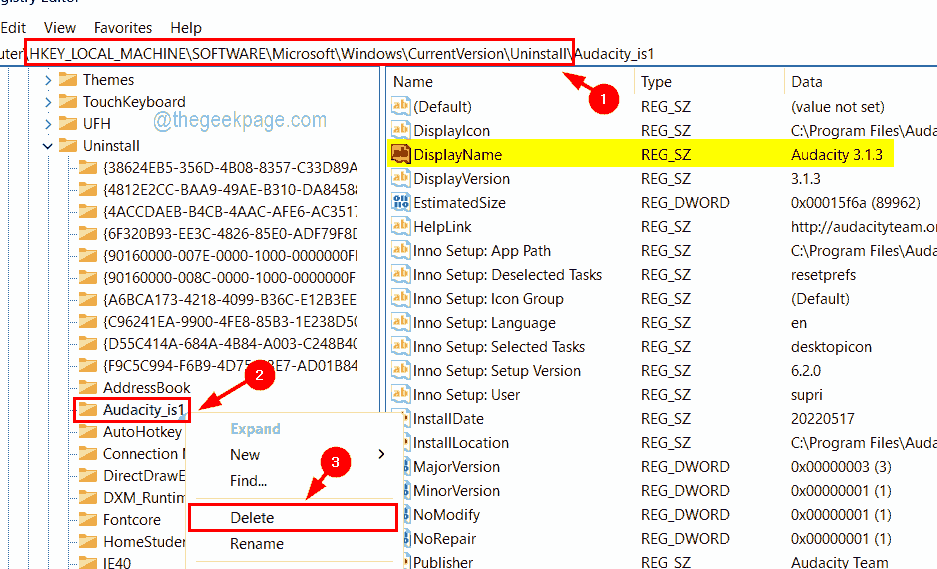 Step 10: Now click Yes on the confirm key delete window on the system as shown in the image below.

Step 11: Once done, you need to close the registry editor and restart the system once.
Step 12: After the system starts, go to the Programs and Features list and you can see that the deleted programs get disappeared from it.