Step 1. Go to Search and type regedit and press Enter. Click on the regedit icon to Open registry Editor.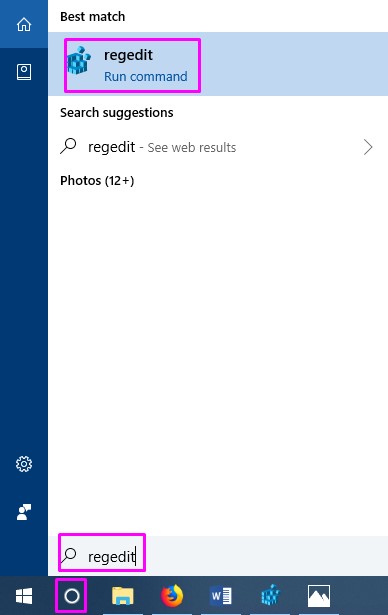 Step 2. Go to File and select Export.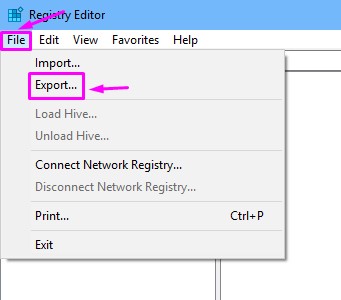 Step 3. Enter a file name and save the backup file to a location of your choice.
Now you are free to tweak with the registry values.
Note: If anything goes wrong after editing in the registry and due to it your computer doesn't perform well, simply go back to the location where you saved the backup and open it. You will see a warning, click Yes. When the process is complete, restart your computer.