It is unknown to many Android that they can hide their private photos or videos in Google Photos. This feature is here for quite a while but only a handful of users seem to know about this. In this article, we have shown steps in detail on how to hide private photos or videos in Google Photos.
How to hide your private photos or videos in Google Photos
It is quite easy to put sensitive photos and videos in a locked folder.
Step 1 – Open the Photos app on your mobile phone.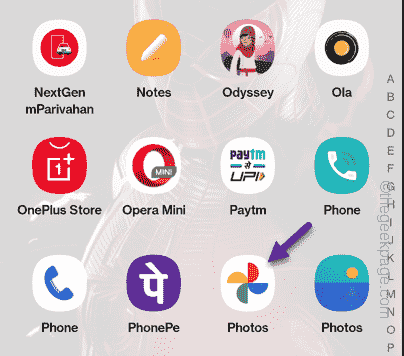 Step 2 – When it opens up, go to the "Library" tab.
Step 3 – Then, hit the "Utilities" option to open it.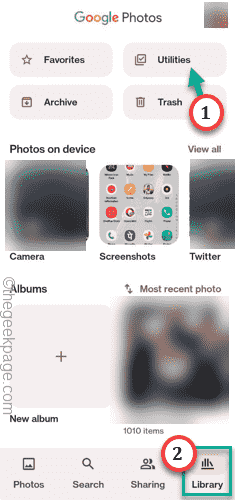 Step 4 – Now, you shall see the last option "Locked folder". Open that.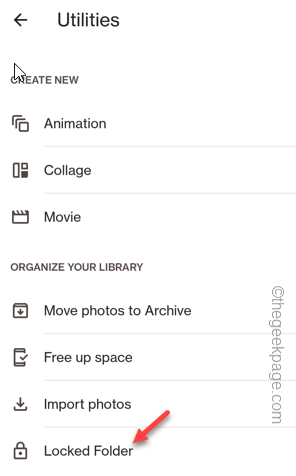 Step 5 – In order to set up the Locked Folder, you have to assert to it using your device encryption (like – fingerprint, pattern, face or PIN unlock).
Step 6 – Usually, it is the face unlock or the pattern unlock. Tap "Confirm" to proceed.

Step 7 – Now, click the plus button to add the pictures from your library.
Otherwise, you can also use the "Move items" to start moving items to Locked Folders.

Step 8 – Then, select all the images and videos that you want to move to the private folder.
Step 9 – After selecting the images and video files, tap "Move".

Step 10 – Your password may be needed once more.

Step 11 – When you see the prompt, tap "Move" to move the files to the Locked Folder.

This way, you can easily add those images and videos to the Locked Folder and keep them away from other prying eyes.
SPECIAL NOTE –
1. This Locked Folder is available only on Android devices and it is device-specific. This means once you put up the Locked folder, the photos, and videos will be locked in that specific device. The Locked Folder or the contents of it won't be available on your other PC, Mobile, or any other type of device.
2. The files that you have moved to the Locked Folder, won't be synced with the Google server.
3. Do not uninstall the Photos app from your phone. Uninstalling the app will result in loss of those stored-up files.
3. When you change the device, these files won't get transferred if you choose to copy the data from your old device to the new one.