Sometimes some users have reported that they are unable to remove a Bluetooth device through settings menu. For those users here is a quick guide on how to remove a Bluetooth device from their computer completely and Forcefully so that it does not annoyingly shows up when you turn on your Bluetooth.
Default Method (Using Settings)
1. Press Windows Key + I together to Open settings.
2. Go to Devices.
3. Now, in Bluetooth & Other Devices Section, Just Locate the Bluetooth Device you want to remove.
4. Click on the Bluetooth Device to expand it and then Click on Remove Device to Remove it.

Using Device Manager
1. Press Windows key + X together .
2. Click on Device Manager.
3. Once Device Manager Opens Up, Click on View Tab and Select Show Hidden Devices.
4. Now, Expand Bluetooth from the List.
5. Right Click on Bluetooth device you want to uninstall and Click on Uninstall.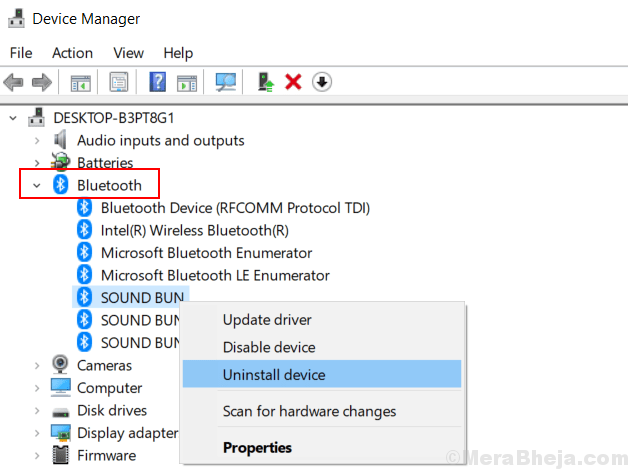 Please Note that, if there are more than one Instances of the same Bluetooth Driver. Uninstall them also One By One.