If your PC is slowing down off-late, it's for real. Accessing files and folders or browsing the web pages can consume a lot of your time. That's when you know that your PC/laptop needs a good cleaning using a PC optimizer software. If it's a software related problem that's slowing down your system, these tools can boost its performance by removing any junk from the registry. So, basically, these tools remove any unnecessary records, defragment of the complete file system, and clear any files that are not in use anymore.
However, if the problem is with the hard drive, for instance, if it's facing a problem due to the OS or the apps, then you may need to either upgrade the RAM or add an SSD. The PC optimization tools wouldn't be able to help you out in this case. These tools are specially designed to address software related issues. While you can choose to optimize your PC manually by using the integrated system maintenance tools by Windows, the free optimization tools can save a lot of your time.
Here's a quick list of some of the best free PC optimization software.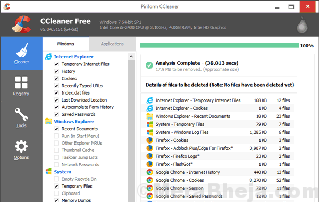 One of the best tools to clean PC, Piriform CCleaner, keeps your privacy secured while enhancing your PCs speed and performance. The software ensures that it removes any redundant files and settings that are not in use anymore. It basically frees up the hard drive space that has been occupied by the unused files and that is making the system sluggish.
It also ensures safer browsing by removing any trackers and cookies that spy on your browsing activities. It cleans up any browsing history and cookies helping you with secure internet browsing with all your credentials hidden and making your identity undisclosed. In addition, it also clears any clutters like errors or damaged settings which may lead to system breakdown keeping your PC safe.
Best of all, it disables any redundant programs running in the background on PC startup and as you continue with your work or game.
Price: free version available; upgrade starts from $19.95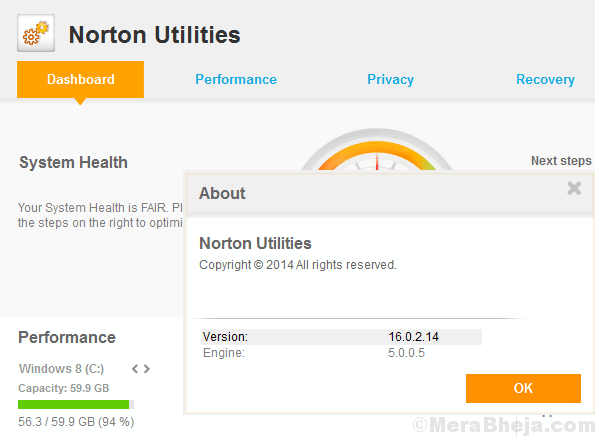 A favorite of the reviewers, Symantec Norton Utilities, gives your PC a complete tune-up, and the best part is, it's super easy! It helps you to boost your PC performance in just a few clicks. The entire objective of this program is to speed up your PC and making stable. It primarily performs three major tasks such as fixing the PC, boosting the PC performance, and ensuring total protection of your privacy.
It detects the usual PC problems automatically and accordingly fixes them in a single click. It fixes the damaged registry links, repairs broken files, and cuts down broken registry tasks so that there are no big system errors. Moreover, it speeds up your PC by blocking any unnecessary application during startup to avoid the slow boot time. It also defrags the registry and fixes it to retrieve all the useful memory.
Besides, it also optimizes your hard drive space to help you access data faster and clears any unwanted files clogging your PC space. The best part is, the program even takes care of your privacy by automatically deleting any cookies, temporary files, and any clutter collected from the web. This helps you keep your details protected while browsing the internet and keeps it safe from hackers. In fact, you can even remove all personal details that are not in use, permanently to stay protected.
Price: starts from $19.99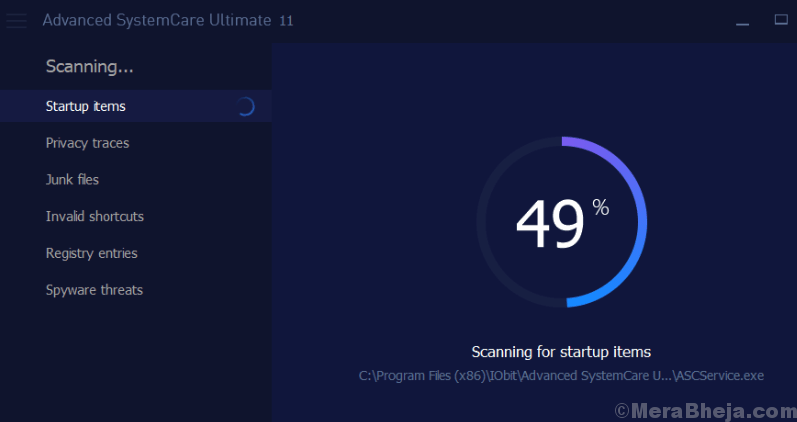 iObit is one of the best free PC optimization software that cleanses any unnecessary temporary or identical files that have been jamming up your PC. The program offers a solution in just one click and your PC is free of junk or duplicate files, while it optimizes the speed and performance of your PC. That's not all, as it also offers privacy protection of any of your sensitive data stored in the system.
As it cleans your system of any junk, it automatically frees up your disk space. Moreover, you can also use the set of advanced tools to clean the registry. It also ensures that, even though your computer is old, it starts up smoothly. Additionally, it also polishes the browser settings to make the internet connection faster. It also keeps a check on your PC in real-time including the consumption of the RAM and CPU to lower the Windows response time.
Coming to privacy protection, iObit ensures that your computer is safe from hidden spyware. It also makes sure that your computer is stable by removing any registry leftovers. Apart from securing and stabilizing your PC, it also refreshes your internet browsing experience. As a bonus, it also keeps your personal data like email data or passwords for different applications stored on your system safe and private. In fact, it also keeps your digital fingerprints hidden from prying eyes.
Price: free version available; the pro version available at $19.99


BleachBit is another completely free PC optimizer that helps clean up your computer and swiftly free up the storage space. In fact, it also keeps your privacy protected that may include any sensitive personal data. Not just that, it can also remove cache, remove logs, delete cookies, eliminate junk, clear browsing history, and even defrag temporary files. It can spotlessly clean a plethora of applications that include Firefox, Internet Explorer, Chrome, Safari, Opera, Adobe Flash, and more.
Apart from just cleaning the registry of the unwanted files, it also comes with pro features that help defrag files to avoid recovery, clearing the free storage space to cover leftovers of any files that have been removed by other programs, and cleaning the Firefox completely to speed it up.
Price: free and open source


iolo system mechanics is one of the best free system optimization tools that boost your PC speed by eliminating any unwanted files and apps. The best part is, it also cleanses the RAM, blocks out any redundant apps, clears those numerous logs, undesirable auto-setup settings, and more.
The software also helps speed up your system by removing any footprints of your browser activities and ensuring complete privacy. Moreover, it boosts the internet speed, fixes any issue detected and clears any unnecessary clutter with real-time monitoring. It basically improves the overall performance of your system, especially at startup.
Price: free version available; upgrade starts from $49.95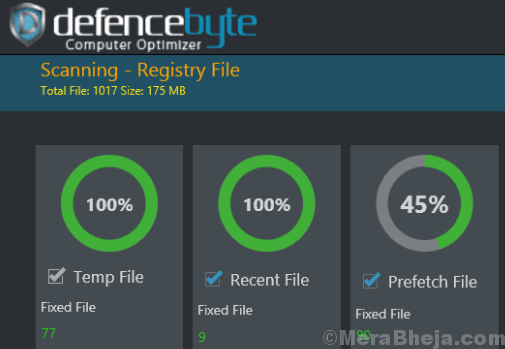 This eminent optimization software is also an exceptional registry cleaner that covers detailed technologies to analyze any computer issues or defects in the registry. The program helps your PC function without a hitch while boosting your PC speed with its amazing features. It blocks any unnecessary URLs, arranges the schedule for scan, can be set up effortlessly, and boost the overall performance of the PC.
The best part about the program is that it tidies up the PC registry and therefore, makes your PC run smoothly. Moreover, it removes any unwanted files that are jamming up your system space. That's not all, as it also repairs any system issues that can potentially affect the overall performance of your PC. Additionally, it also removes any malware that can be a threat to your computer performance.
Price: starts from $38.95
Slimware Utilities is known to adjust your PC for enhanced program response time. It also frees up the hard drive space by removing any unnecessary and useless applications. The program gathers updated details, ratings, and user reviews or recommendations from the community.
You can either choose to use the free version with limited yet powerful features or upgrade to the pro version to eliminate unwanted files and junk that otherwise consume a lot of your PC space. This way the unwanted files or malware can also be a threat to your privacy.
Price: free download available; upgrade available at $29.97 for 1 PC per year
Ashampoo WinOptimizer is a completely free PC optimizing software. As the name suggests, this is specially developed for Windows and so, it makes the maintenance fast and easy for the Windows users. Windows is a highly used platform and while it has upgraded itself over the years, the maintenance needs have also gone high.
On long-term usage, Windows computers tend to collect digital waste over time that makes your computer slow and sluggish. This, in turn, can lead to some mysterious system issues. Ashampoo WinOptimizer is one super-efficient PC optimization tool that helps your Windows run smoothly and as fast as it was when bought fresh. Moreover, it also comes along with a wide range of dynamic and user-friendly tools that allow you to customize and adjust your Windows PC according to your requirement.
Price: free
AVG Tuneup helps your PC to speed up by cleaning your PC from within and even repairing your PC where it needs. While it can clean up your OLD PC so well that it performs like new, it also enables your new PC to run faster. It comes with a unique and updated feature called the Sleep Mode technology that helps speed up your PC and optimizes its performance. It also comes with tools like the Disk and Browser Cleaners that free up storage space in your PC's hard disk.
What's interesting is, the program repairs and maintains your system automatically, thereby, keeping any errors and breakdowns away. The automatic maintenance ensures that your PC is free of any cache files, tracking cookies, the program remains, or more. The Sleep Mode, on the other hand, puts the installed programs to sleep and awakens them only when you want to use them.
It finds bloatware and removes it along with any redundant programs. You can also run a deep clean for your hard drive using Disk Cleaner removing any outdated backups including any installer files or cache. The browser cleaner tool removes any temporary data and online remaining. Therefore, from comprehensive automatic maintenance or removing any redundant applications that are not in use anymore to eliminating junk files that free up storage space or keeping your important programs up-to-date, it comes a with a lot of features.
Price: free download available; upgrade available for $49.99 per year
Razer Cortex is specially designed to help boost game performance. It offers improved gaming performance along with boosted PC performance. It also offers the option to find the best gaming deals on one platform in just a single click. It comes loaded with a wide range of tools that help increase the frame rates per second. These enhancing and optimizing tools can also reduce the static load times. Best of all, you can choose from two modes, manual and automatic that give you the power to get the full gaming potential.
Apart from boosting your games, it also boosts the performance of your system by removing any unused files and freeing up the disk storage space. This makes the PC perfect for regular use. As a bonus, you can also get access to its price comparison tool and freebies.
Price: free
Conclusion
A PC or a laptop is a daily requirement these days and so, the system running smoothly is a priority. With all your important files saved on your PC these days, it can slow down your PC considerably, thereby, causing sluggish performance. In toady's busy time no one has the time to clean up the junk manually or even fix it manually.
An efficient PC optimization tools are what you need here to save you time, while it enhances your PC performance by cleaning the registry and even fixing any errors causing the PC to slow down. Icing on the cake is the privacy protection by the reliable tools that keeps your sensitive data secured and your PC safe from any malware. So, pick the best free optimization software of your choice and help your PC run smoothly.