Making a game is not an easy job, but it's pretty interesting. Whether it's a beginner or a professional, designing a game requires at least a basic knowledge in programming. They must have hands-on knowledge of different programming languages like JAVA, C++, or ActionScript. However, with the advancement of technology, you can now design games without any prior experience in programming.
You can now design games, using the game making software programs that don't need any coding experience. Which means you can actually do all that game development you have been dreaming of, without any added training. However, it also doesn't mean that it's easy, but yes, you definitely have a lot of options to explore. There are also advanced game development tools that require medium level coding experience.
But the best part is, these tools are user-friendly with simple to use features like drag-and-drop on the interface, image editor, special effects, and other useful tools. These features make the entire game development process much smoother, thereby, saving a lot of your time and energy. Therefore, we have created a master list of some of the best game making software programs for your reference.

Stencyl provides support to all game developers with its easy and quick process to make games, and without any coding. Unlike the other game development tools, this software comes with an attractive and responsive set of tools that speeds up your game development process and then moves out quietly. It also offers you the facility to publish your work anywhere because it supports a wide range of platforms. This ensures that all players have access to your game.
The interface offers the drag and drop feature that is dedicated their successful MIT scratch project. It also broadens the simple block-snapping interface with fresh added features and a wide range of other ready to use blocks. In addition, if you are a power user, you are also authorized to make and share your own blocks, broaden the engine using code, import libraries, and more.
Price: free version available; starts from $99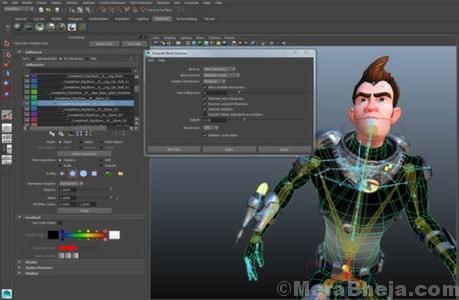 Indie Game Maker is the easiest of all which is perfectly suitable for beginners as well as the experienced ones. You can make your game ideas come true using this software that offers 3D modeling. This software gives you the structure where you can design and even share your experience with gaming.
What's interesting is, you can start designing with this software in three different stages where you have the freedom to be as creative as possible. You can also create complex games as you want. You are allowed to set a basic foundation for the design followed by which you can start off with testing, emphasizing, and finally build up on the details to make it uniform.
The Cat-Fu game kit is the next step where you can get to know more about the intricacies of game development. It allows you to customize the characters, environments, and can even create a new game from scratch.
Price: free trial available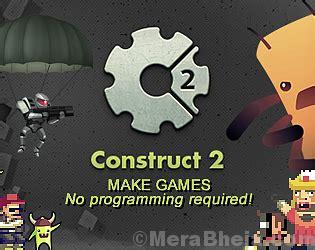 This game creator is based on HTML5 and is specially developed for 2D games. It's a simple yet powerful game maker that's suitable even for the first-timers as it does not require any coding. It's also equally useful for the experts and helps them work on the game much faster than using codes. All you need to do is to simply drag and drop the objects all over, insert behaviors to them, and make it alive by adding events.
It features a ribbon interface that's fast and easy to learn and that offers easy access to an extended range of tools. The dynamic event system helps you to make your game perform in a human and readable manner without using any intricate and strange languages. Moreover, you can also take advantage of the flexible behaviors which can be allocated to objects, accelerate the development and boost efficiency. It includes behaviors like physics and pathfinding, 8 directions, and other handy tools like drag & drop, flash, wrap, pin, and more.
What's more? You can even preview the games promptly at any convenient time. All you need is to click the button and your game starts running in a browser window. The game is now ready to be tested. This is especially useful because it offers quick and repeated development. It helps the game development to be more responsive for the amateurs. From over 70 WebGL-based pixel shader effects, or feature like Particles plugin to being able to publish your games on a wide range of platforms, Construct 2 is a game developers delight.
Price: free version available; one-of payment of £139.99 for life.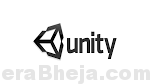 It claims to be the leading real-time game development platform in the world as it's used to create half of the games in the world. It's powered by some dynamic set of tools and services that offer amazing opportunities for game makers and developers throughout different industries and applications.
It's basically an all-in-one game editor that spreads to be equal to your production process. It features a wide range of tools that help you with quick editing and repetition during your game creation workflow that includes Play mode. This mode helps you to get a preview of your design in real-time.
The program supports both 2D and 3D game development functionalities that help meet your specific requirements throughout different genre. Its navigation system lets you build NPCs that help you to move around the game world, intelligently. Predefined game objects like the Unity Prefabs, help you with effective and adaptable processes that let you work fearlessly.
While the interface is fast and responsive, it also offers powerful features like Box2D and NVIDIA PhysX to help you with extremely lifelike and supercharged gameplay. Best of all, you can also customize the editor with your own tools, while you can also view what others are working on, at the same time.
Price: starts from $75/month
Quest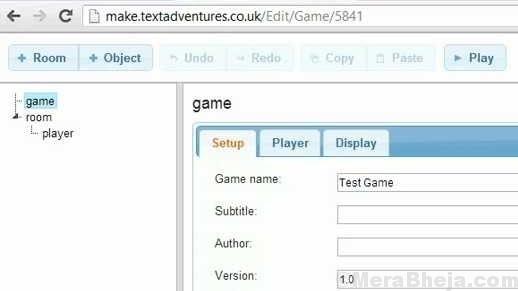 Quest allows you to create text adventure games and interactive stories. So basically, you can make games based on fiction or stories that are interactive. The best part is, you do not need any experience or proficiency in coding. You simply need a story to create the game. Whether in the form of an app, in a web browser, or downloaded on a computer, the game can be played anywhere.
Apart from the fact that it's a completely free application, it also gives you a great platform to start with game development. It's a powerful game platform that comes with feature loaded scripting language at the back end. You can share scripts between objects using the variables and functions. You can also make and share libraries of leading features. Best of all, you can also add music, images, and sound effects to your game, and also embed videos from YouTube and Vimeo.
Price: free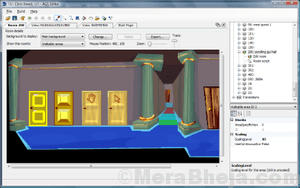 Adventure Game Studio is another great game making software that equips you with all the tools to create your own game. Best of all, it's absolutely free to use! All you need to do is to get your plot and design and place it in, and the software takes care of the rest. It's an easy-to-use application that offers all that you need to create a game. You can simply start developing, then test, and finally debug your game before you make it live.
This Windows-based IDE helps you create your games fast and conveniently. From importing images to writing scripts for games all throughout or testing the game, it offers all that you need for game development on one platform.
Price: free
GameMaker Studio 2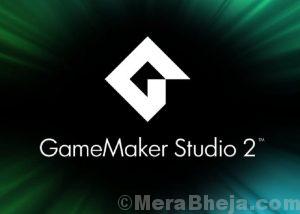 GameMaker Studio 2 by YoYo Games has been recently launched and is one of the most innovative game makers in the current times. The program has given their best to streamline the entire game making the process to the max and offers all the resources you need to start the development with. Its responsive drag and drop feature helps you to take your game up to the next level in a jiffy. And, that too without any coding involved.
Among its features include the facility to import your gamemaker studio projects straight into studio 2 version. These are then ready to operate in just a couple of minutes. Moreover, the program utilizes your YoYo account to offer you a single login that helps you with all your gaming requirements. However, if you do need guidance with the built-in tutorials, you can go through their help documents that are available right where you are working.
The best thing is, if you prefer developing a game on a laptop, they also offer a methodical process. You can also choose from the pre-defined skins or create one of your own while the game development is on. You can dock your tools and organize the workspace, manage objects within the game, access to tabs and option to split the editor, access to the extended library, or the option to use the tile brushes for efficient repletion are some of its other major features.
Price: free trial available; upgrade starts from $39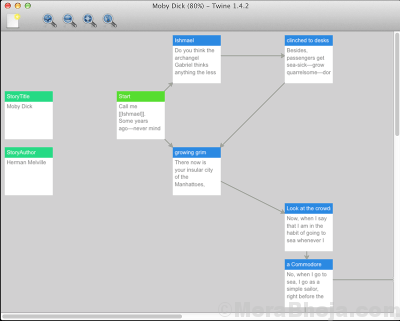 This open source game development tool is perfect for those who want to tell a story through their games. It helps you make games that are interactive and nonlinear. The best part about this software is that it's extremely easy to use since it does not require any prior experience in coding making it perfect even for the beginners.
In fact, it allows you to make your stories bigger using variables, CSS, graphics, JavaScript, and conditional logic when you are prepared. The program publishes its updates in HTML language, therefore, making it easier for you to publish your work almost anywhere. It comes with a range of tools that are all free to use and can be used any way you like. Yes, you can also use the tools for commercial purpose.
Price: free and open source
RPG Maker VX Ace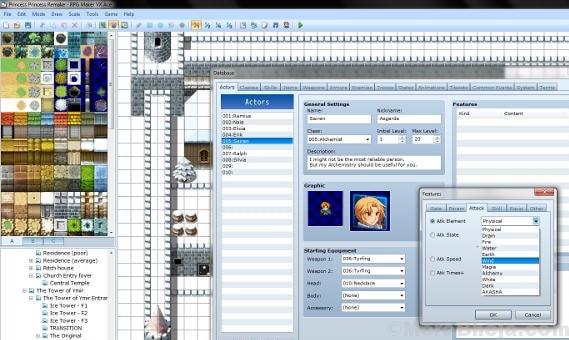 RPG Maker VX Ace is undoubtedly among the best game maker software programs due to its ease of use. It's so simple to use that even a kid can use it conveniently for game development. However, at the same time, it's amazingly powerful even for an experienced game developer.
It comes with an advanced map editor to create your games. Additionally, it also features a database that's loaded with characters, skills, equipment, or enemies along with a new dynamic, adaptable features system. It also gives you access to the new events options that includes the video of playing Ogg Theora. What's more? It also features a wide range of in-built resources that comes with an integrated character generator that helps you to customize based on your requirements.
It also features a wide range of graphics that includes 4 tilesets and subsided character sprites apart from the different other new sprites. Not just that, it can also sync with all other current fan-designed resources. Finally, you can even export your game to a compact EXE file which can be played on any Windows computer.
Price: free trial available; upgrade available at $69.99
Sploder is another pretty well-known game development tool that's free to use. it makes the entire game creation process amazingly easy. You can create a different game of your own like the space adventure games, platformer games, arcade games or the spaceship shooters. But, if you are a professional, you can use the physics game maker for authentic mini-games. Best of all, you can also customize the game with your own game designs with the help of the free image editor that comes along with the software. Moreover, you can also share the games on social media platforms like Facebook or myspace profile, embed on your website, or share the link via email.
Price: free
Conclusion
Developing a game is an art and to create a refined art, you need the right tools. While there are many different game development tools available these days, these are some of the best game maker software to make your life easier. They are free to try, comes loaded with a variety of tools, and are extremely easy to use (without coding). So, make your choice and get started with making your game ideas come true.