Many Windows 11 and 10 users have been bothered seeing the warning notification from Windows Defender that indicates a threat "Behavior:Win32/Hive.ZY" being detected. It has been reported that this Windows Defender warning or alert is raised when the users try to open some of the commonly used applications like Google Chrome or Chromium Edge, Whatsapp, Discord, and Spotify. Even after you block this threat on your PC, it pops up the next time you open this affected app and shows a message Microsoft Defender Antivirus found threats. Most likely, this issue happened due to a problem with the new update of Windows. If this update could be deleted, then the problem would be easily resolved. But, it is not possible to do so.
When you click on the notification prompt that pops up with the Behavior:Win32/Hive.ZY alert, you see that the threat is displayed as severe in Windows Defender, whereas it is just a false positive. Also, Microsoft has confirmed that there is no risk if you are encountering this alert and the PCs are not affected by any virus. Not all Windows 11/10 users are affected by this problem, but if you are seeing this alert on your system, then follow the steps mentioned in this post to fix it.
Fix 1 – Check for Security Intelligence Updates
Step 1. Press Windows + R to open the Run box.
Step 2. Type ms-settings:privacy and hit Enter.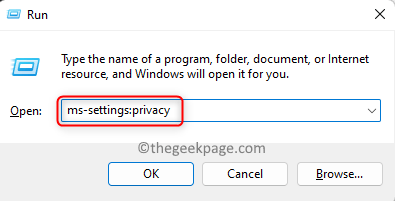 Step 3. Here, click on the box labeled Windows Security.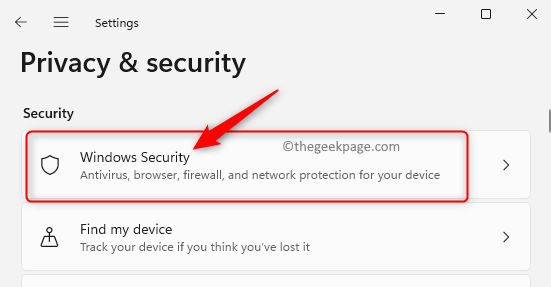 Step 4. To open the Windows Security app, click on the Open Windows Security button.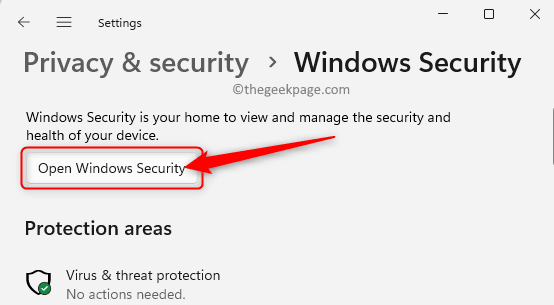 Step 5. Select the Virus & threat protection tab in the left pane of the Windows Security app.
Step 6. Then, click on Protection updates in the Virus and threat protection updates.

Step 7. On the Protection updates page, click on the Check for updates button to update the security intelligence that identifies and protects the system against any new threats.

Step 8. Restart your computer and check if the Windows Defender alert is resolved after the update.
If you are not able to find the update when you perform a check for updates in Windows Security, you can manually download the fix (update for Windows Defender) using any one of the links below.
If you have a 64-bit Windows OS, click on this link.
Click here to download the fix for a 32-bit Windows OS.
Fix 2 – Turn Off Windows Security Notifications
Step 1. Tap on the Windows Start button on your taskbar and type windows security in the search bar.
Step 2. Click on Windows Security in the search results displayed to you.

Step 3. Here, click on the Settings tab in the left pane at the bottom.

Step 4. Click on Manage notifications in the Notifications section.

Step 5. On the Notifications page, turn off the toggles associated with the options mentioned below.
Get informational notifications
Account protections notifications
Firewall and network protection notifications

Step 6. Once these notifications are turned off, you will not be bothered by Windows regarding the Behavior: Win32/Hive.ZY threat when you open any program.
Once this issue has been completely fixed by Microsoft, these notifications can be turned on if needed.
That's it!
Thanks for reading.
We hope that you have been able to temporarily resolve the false positive Behavior: Win32/Hive.ZY Alert by Windows Defender on your Windows PC. Please let us know your thoughts and opinions on the same in the comments section below.