Many users report facing this issue where the keyboard does not allow you type and keeps beeping whenever you press any key. This is a common issue which can get triggered when you press certain keys on the keyboard in a specific way, accidentally.
These are specific shortcut keys which when pressed accidentally in a special manner, enables the option leading to the beeping noise and typing difficulty. Besides, the clicking sounds of the keyboard is due to the Filter keys making the keyboard function easier.
However, the good news is, that you no more have to press the keys for a while to type anymore. It can be fixed through the Keyboard settings. Let's see how.
Solution: Using the Settings App
Step 1: Click on the Start button on your desktop and click on Settings in the context menu, located above the Power option.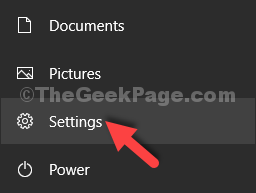 Step 2: In the Settings window, click on Ease of Access.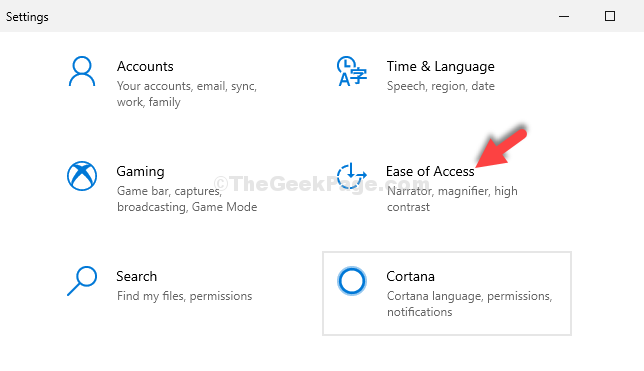 Step 3: In the next window, on the left side, scroll down and click on Keyboard. Now, on the right side of the pane, under the Use Sticky Keys section, under Press one key at a time for keyboard shortcuts, turn off the slider.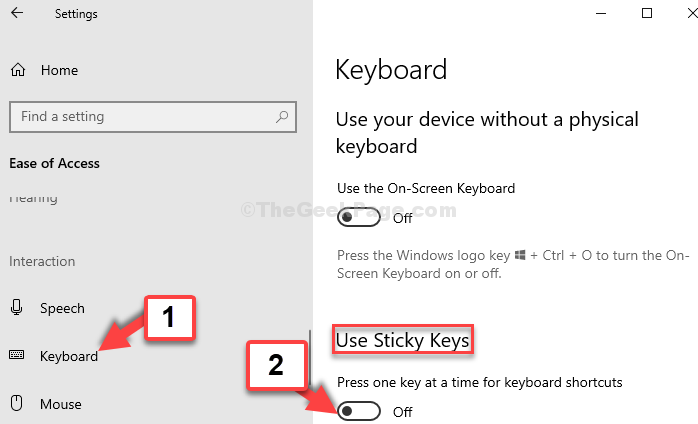 That's it. Your keyboard will be back to normal now, with no beeping sound and will type smoothly again.