Bluetooth is one of the amazing features that any smartphone has these days, which allows the user to connect the iPhone wirelessly to another device like headphones, AirPods, and so on.
For this, the Bluetooth feature must be available on any iPhone. Recently, there are several reports revolving around which explains many iPhone users are facing an issue regarding Bluetooth on their iPhones. When some users accessed the Settings app, the Bluetooth option was showing as Unavailable and some others found the Bluetooth option to be greyed out.
This could be the result of enabling the restriction on Bluetooth via Content & Privacy Restrictions, technical bugs within the iPhone, not updating the iOS software, etc.
Upon analyzing these factors, we have managed to come up with the best possible fixes in the article below.
Preliminary Fix
There is a dedicated team assigned by Apple that consistently works on the feedback and bugs received by several users across the globe. They release a build every now and then for improving the enhancement and clearing the bugs on the iPhone.
If any iPhone user who does not install these updates on their iPhone tends to get such issues as discussed above in the article. Therefore, as a standard practice, it is recommended to maintain the iPhone software by updating it from time to time.
After the iPhone iOS software is updated, check whether the Bluetooth is again functional or not.
Fix 1 – Disable Content & Privacy Restriction and then Force Restart the iPhone
Step 1: Tap on the settings icon first.
Step 2: This opens the Settings app on the iPhone.
Step 3: Now select the Screen Time option by clicking on it as shown below.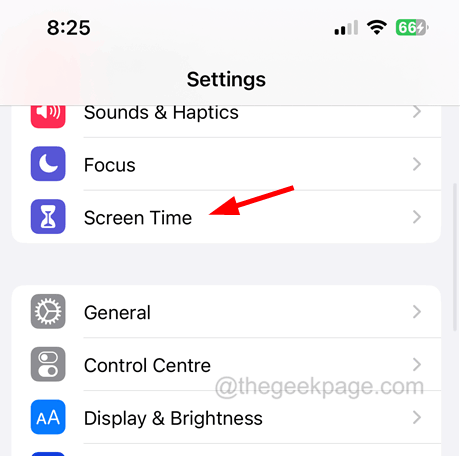 Step 4: Scroll down and click on the Content & Privacy Restrictions option.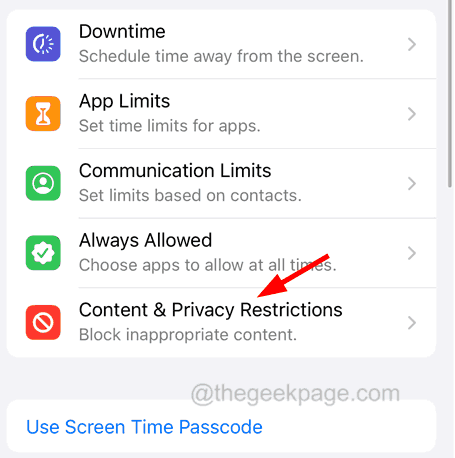 Step 5: At the top of the page, disable the Content & Privacy Restrictions option by clicking on its toggle switch as shown.
NOTE – It might prompt you to enter the screen time passcode to continue. Please enter it.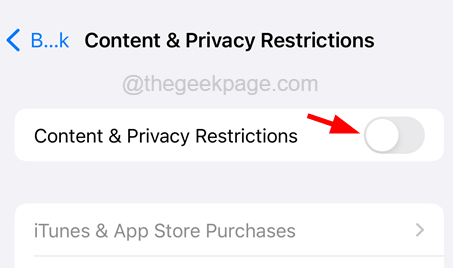 Step 6: After it is disabled, close the Settings app.
Step 7: Now you should force restart your iPhone.
Step 8: Once your iPhone is force restarted, check whether the issue got fixed.
Fix 2 – Reset All Settings on iPhone
Many iPhone users have claimed that when they were not able to fix this issue using the above method, they tried resetting all settings on their iPhones which helped them in resolving this problem. We recommend our users try performing reset all settings on the iPhone.