Many windows users are not aware of Hardware accelerated GPU scheduling feature which was released with Windows 10 updates around May 2020. The Hardware acceleration is nothing but offloading the computer tasks onto some other hardware component called Graphics Processing Unit (GPU) based scheduling processor, which will improve the system performance and enables greater efficiency. Therefore, it is better to enable this feature on any system with windows 10 or higher because it is disabled by default. In this article, we are going to show you how you can enable the hardware accelerated GPU scheduling on your windows 11 system.
How to Enable or Disable Hardware Accelerated GPU Scheduling in Windows 11
Step 1: Press Win + I keys together on your keyboard to open the settings app.
Step 2: Click on System on the left pane of the settings window.
Step 3: Then, select Display on the right side as shown in the below screenshot.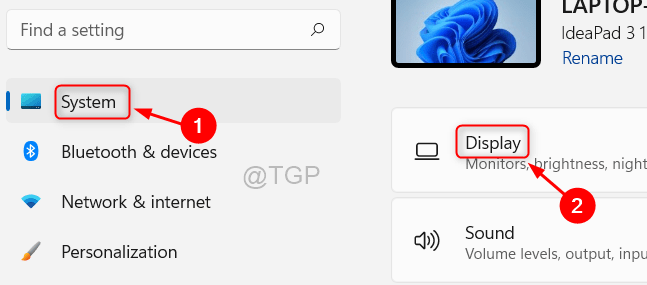 Step 4: Scroll down the Display page and click on Graphics under Related settings as shown below.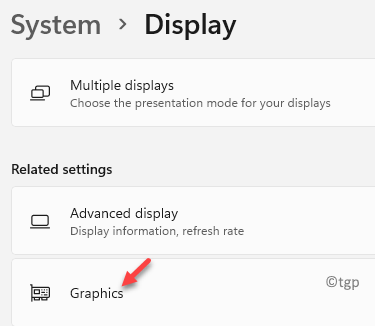 Step 5: Then, Click on Change default graphics settings option under Default settings in Graphics page as shown below.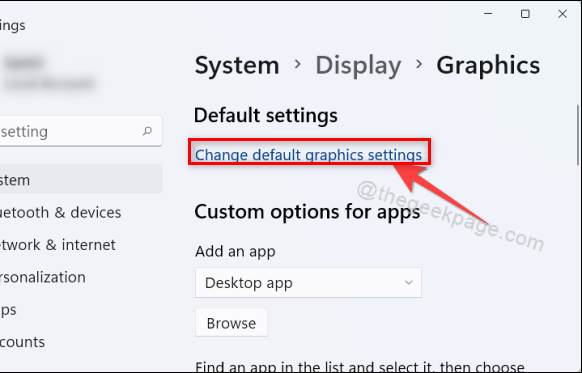 Step 6: Click on toggle button that says Hardware-accelerated GPU scheduling to enable or disable it.


NOTE:– This option is available only on system which has graphics card with certain amount of dedicated memory for GPU.
This way you can enable or disable the hardware accelerated GPU scheduling on your system which can highly improve your system efficiency.
That's all guys.
Hope this article was informative and helpful.
Please leave us comments below.
Thanks for reading!