While Microsoft leaves no stones unturned to make its OS faster with each update, you may want it more faster for your own reasons. Whether it's for gaming or for recording and uploading videos, you may need that extra boost in performance, and luckily, there are a few methods by which you can achieve this. Although, you may not expect a ground breaking performance, it does boost the performance to a considerable extent.
You can easily make a few changes like disabling the visual effects that slow down your PC considerably. It can be the Taskbar animations, mouse shadows, etc. So, irrespective of the hardware used by your system, these small changes can actually speed up your system to quite an extent. Let's see how to make the changes.
Solution: Through Advance System Settings Via Control Panel
Step 1: Search SYSDM.CPL in Windows search box.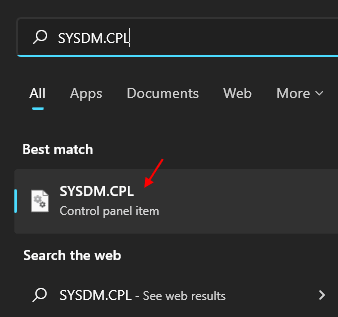 Step 2: In the System Properties dialog box, under the Advanced tab, go to the Performance section and click on Settings.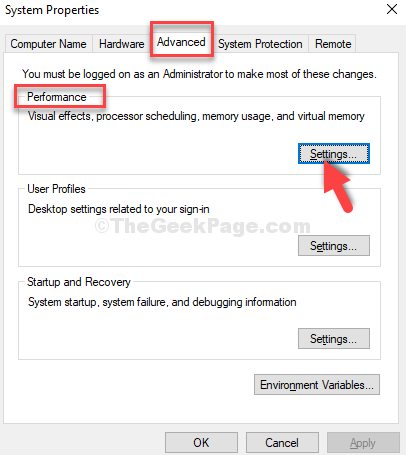 Step 3: Next, in the Performance Options dialogue box, under the Visual Effects tab, click on the radio button next to Adjust for best performance.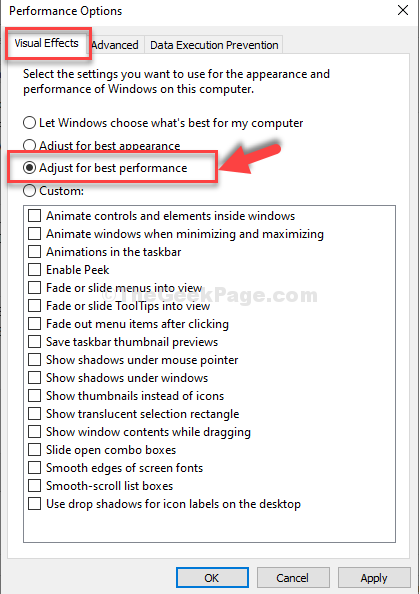 Step 4: Now, go to the Advanced tab and under the Virtual memory section, click on Change.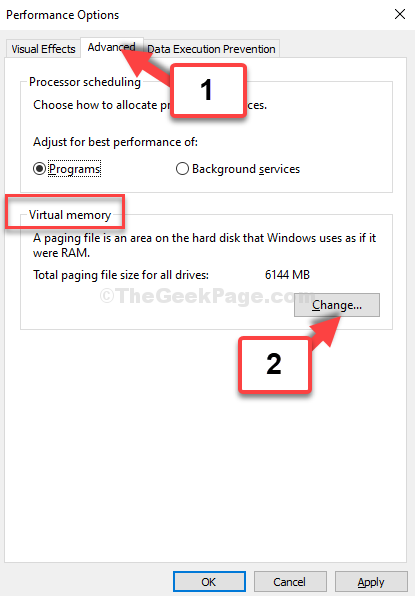 Step 5: In the Virtual Memory window, uncheck the box next to Automatically manage paging file size for all drivers and click on the radio button next to Custom size.
Now, if your machine is running on 4GB memory, the calculations will be as below:
1GB = 1024 MB

So, for 4GB RAM, it should be = 

1024 x 4 = 4.096 MB





Now, the Initial size of the pagefile should be 1.5 times of the total RAM.

So, for 4GB RAM, the Initial size (MB) = 

1.5 x 4,096 = 6,144 MB

; 


The Maximum size should be 2 times of the Initial size of the RAM. 

So, for 4GB RAM, the Maximum size (MB) = 

2 x 6,144 = 12, 288 MB

.
*Note – Calculate the Initial size and Maximum size for the page file based on your system RAM.
Now, here we set the Initial size (MB) field as 6,144 MB, and the Maximum size (MB) field as 12,288 MB.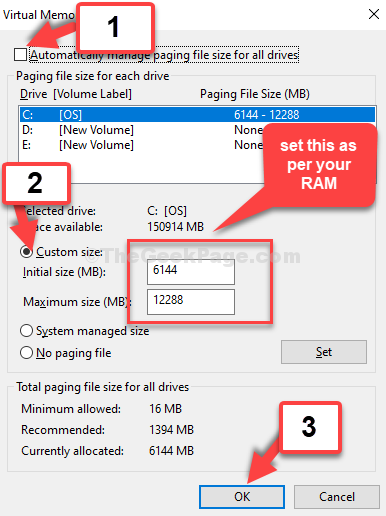 Back in the Performance Options window, click on Apply and then OK to save the changes and exit. Now, restart your machine for the changes to be effective.
You will now notice a considerable performance boost in your system.