How to hide folders on your Android device without any third party app:- Often hiding your personal image files or video files from your phone's gallery is an important thing. Often you end up installing a third party app to do the job for you. But what if I tell you that you don't need anything but your phone to actually accomplish this task? Cool indeed, isn't it? Any folder can be hidden from the phone's gallery by following a simple trick. Are you ready to learn this awesome hack? Read on, then.
Read also : How to free space up to 1 GB on your android Phone with this simple trick
STEP 1
Let's say that you want to hide the folder which has the images that you take using your camera. To achieve the same, simply follow the steps below.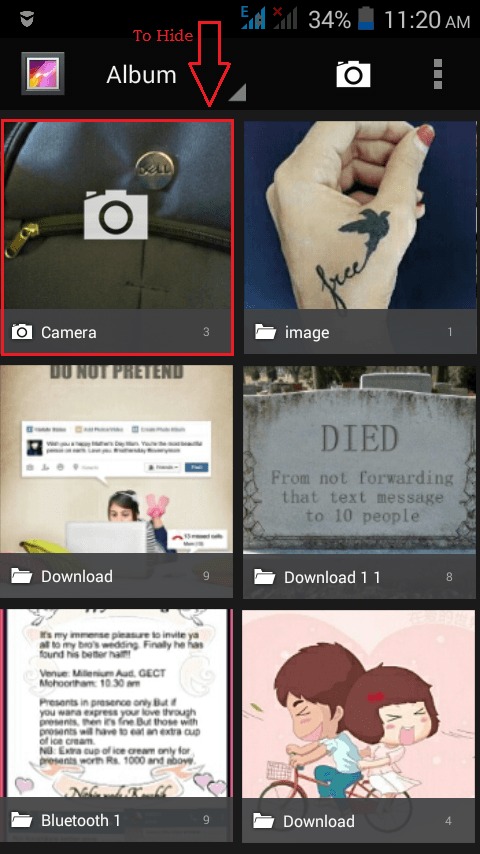 STEP 2
Launch the file explorer and navigate along the path to the folder that you don't want to be shown in your gallery of images and videos. Since the folder that we want to hide is Camera, click on DCIM as shown in the screenshot.