There must have been instances in your life when your phone memory becomes full and you have no choice to delete your fav pics on your phone to reclaim some free space. Another option is to shell some extra bucks to buy memory. But here i am telling you a unique method by which you can free your phone space without losing any data.
Method 1
Browse through the phone files and locate

DCIM

folder.
Now inside it there will be a folder named

.thumbnails

Go inside that and you will find all the thumbnails of your pictures along with files named something like this .thumbdata5-1763506540_0
You will notice they are the largest sized files in this directory. The size of these files constitute about an average of 20% of the total space taken by all the pics.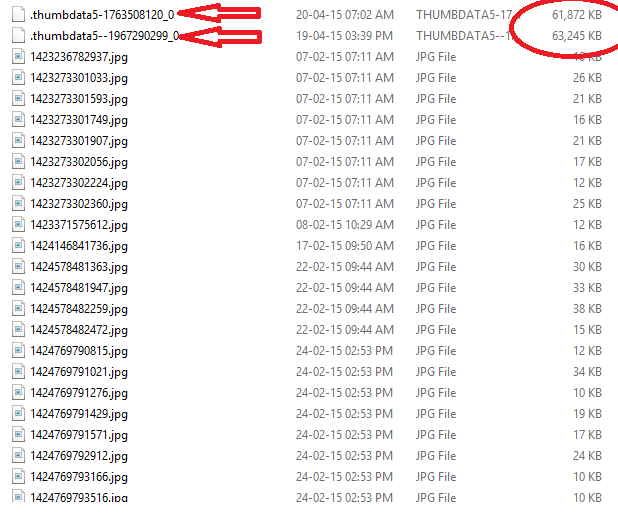 What happen if you delete thumbdata files ? Surprisingly , Nothing. Except that it will free considerable space on your android os and all the apps and gallery will be fine.
But wait a sec. These are system files, and Android will automatically create them after  you delete them.
Solution:
just copy the name of the file and delete the files.
create a .txt file named as the name of the file.
move it to the .thumb directory.
remove the extension .txt from last and add . in the start. thats it , the android will get confused and will not create this space eating huge index file again.