Here is a step by step way to Hack windows password.
Hack Windows 7 Password step by step guide
First of all start your Computer. When you see the start screen immediately power off your PC (Forced shut down).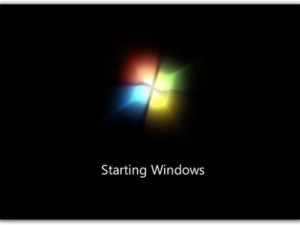 Start Your computer again. This time a message will appear saying , windows failed to start up.
Select the option , Launch start up repair (Recommended)

and wait for few minutes.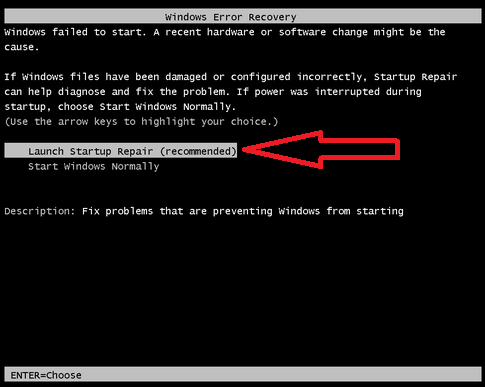 You will get option of system restore at this point of time.
Click on Cancel.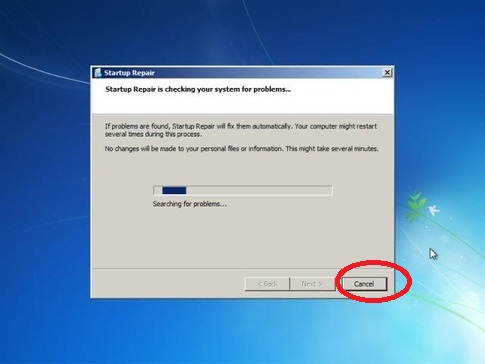 Now, Press, View problem details (Click on downward arrow in the left )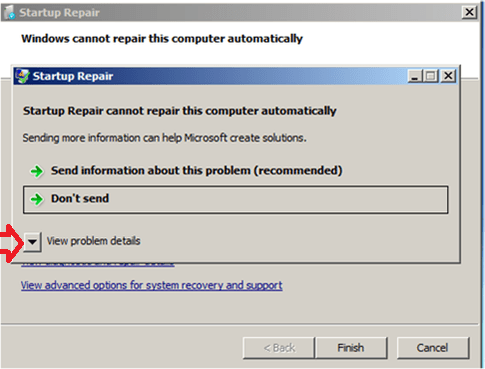 Now scroll down all the way to the bottom of the page and you will find a .txt file as shown in below image.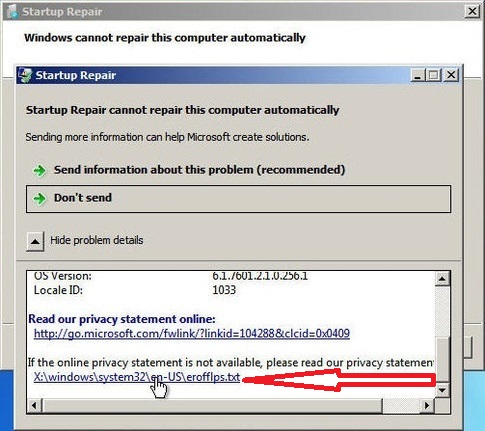 Just Click on that file and it will open the txt file in notepad.
We don not want this file, but we want notepad to get opened with the help of this file, so that we can browse to the folders in computers. Believe me this is needed.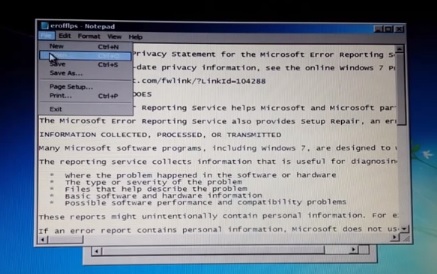 Now navigate to the folder given below.
C:\Windows\System32
Change file of types from Text document to all files.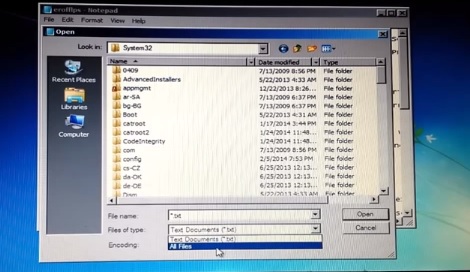 Search a file named setch.
Now what does this setch do. It tells the windows to open pop up when you enter any key 5 times. We will need this. This is an important step.
Just rename it to

setch-1

. (Note: – This will not harm your computer in any way and you can rename it back to original later)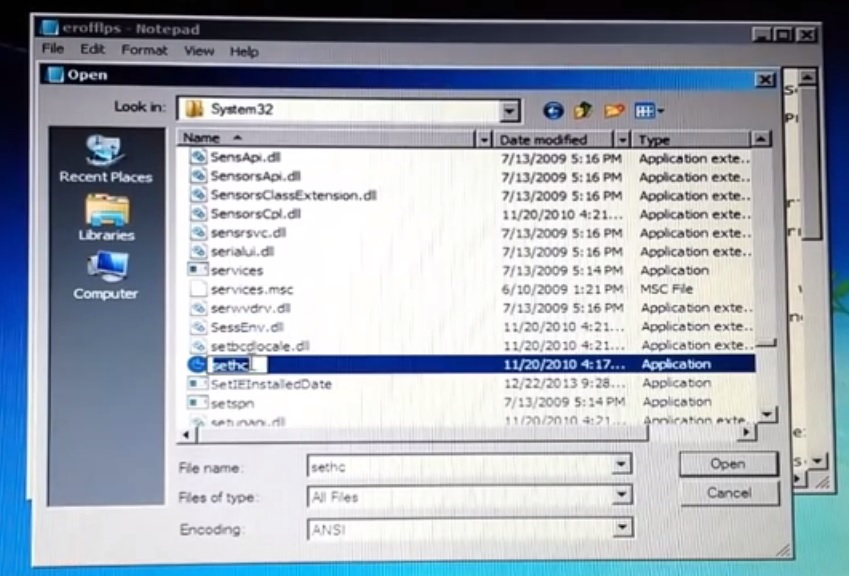 Now find file named cmd
Just copy the file and paste it there (in same directory in which you are currently in)
Now it will create a file named

cmd-copy

Now rename this file cmd-copy as setch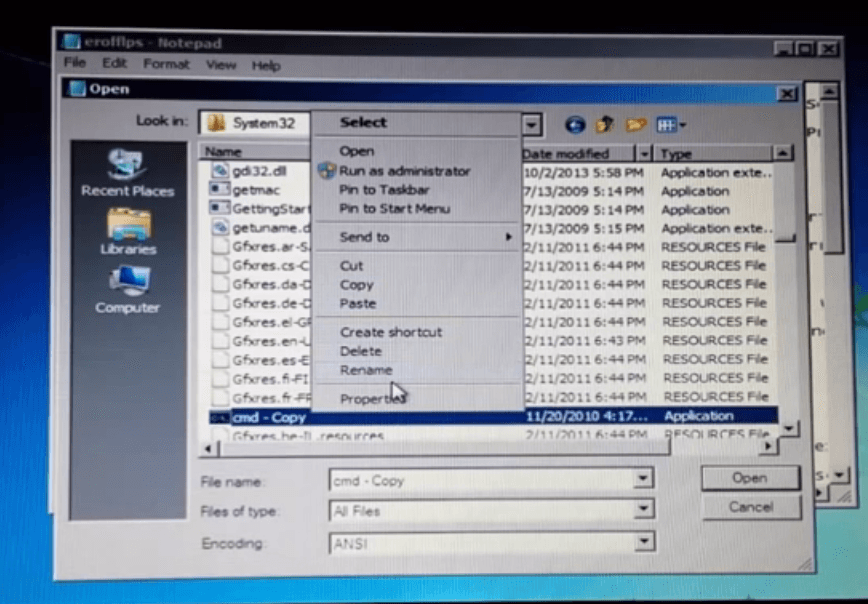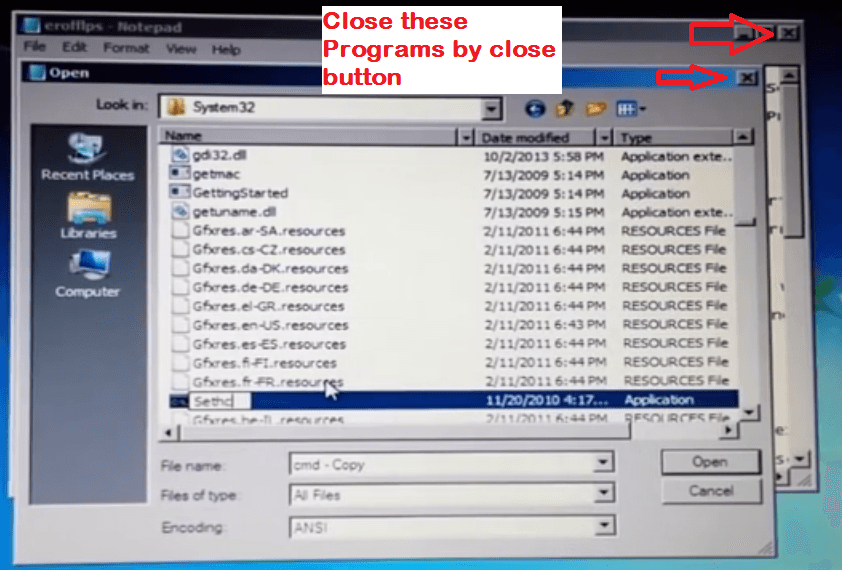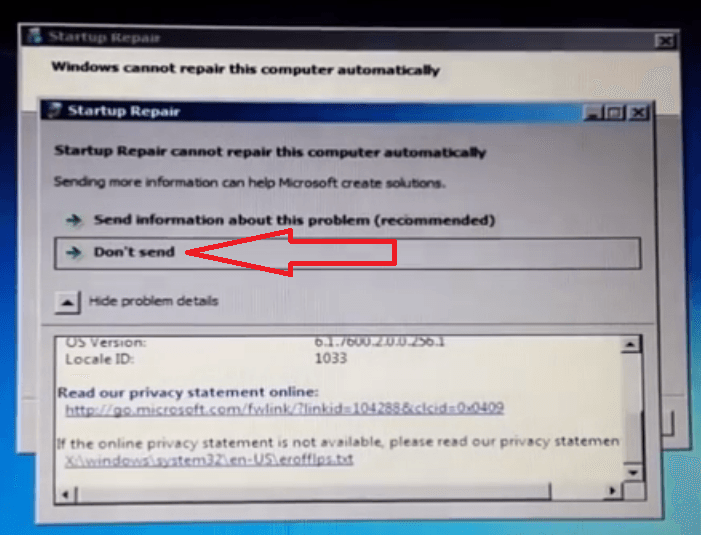 Then Click on Finish.
Now restart your computer.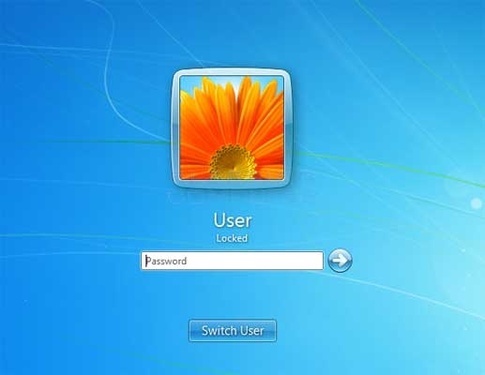 Once you reach the Log in Window, Just press shift key 5 times on your keyboard.
My goodness you just Opened a command prompt. You are just a few steps away from hacking windows 7 PC.
Now Type net user in it and press enter.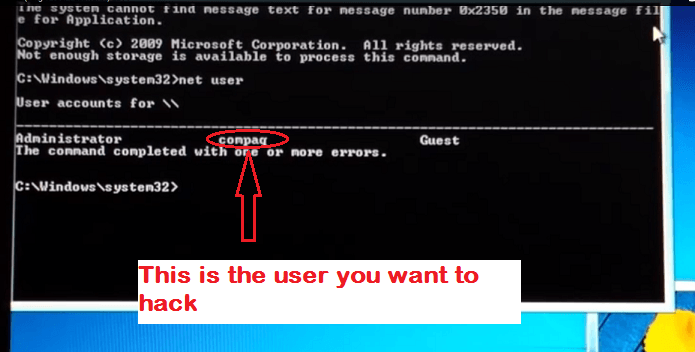 Now , you can figure out the username which you want to hack from here.
Now suppose username is

compaq

type net user compaq* in cmd and press enter.
now it will ask you to type your password and then confirm it.


Now close cmd window and type your new password in window log in screen
Voila ! You are in. You just hacked Windows 7 PC.
Disclaimer: This tutorial is for educational purpose. Please do not use for illicit purposes.