If you find Photos on some computer in a format like this 599950_3322357432430_1155047438_n.jpg. You can easily guess its a photo downloaded from facebook. But do you know with the name of this downloaded pic, we can track the real uploaded of the pic.
Just follow these simple steps.
Copy the number between two underscores .
In the above Picture name its is 3322357432430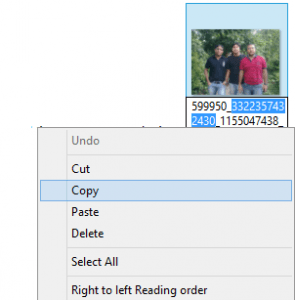 599950_3322357432430_1155047438_n.jpg
Now Go to this url on facebook given below.
Facebook.com/3322357432430
You will reach at the page of the picture. From there just go to the timeline of the person to go to the profile of the page of the person who uploaded it. Thats it.