Several iPhone users reported that there are some unusual issues with their iPhones all of a sudden and they are not sure what is causing this issue and why. They say some applications get open automatically without them tapping or clicking on the app icon from the home screen.
Well, this is called Ghost Touch. To put it in simple words, ghost touches are nothing but the touch screen of your iPhone reacting automatically without the user actually touching it. This could be due to the internal hardware damage done by the user because of dropping their iPhone down, dirt accumulating, an oily thin layer on the touch screen, bubbles inside the screen protection if used, etc.
In this article, we are listing some best possible solutions which will definitely be going to be fixing this issue easily.
Preliminary Fixes
Updating your iPhone once can sometimes help in fixing this issue since not installing any recent updates released by Apple, which may resolve many software bugs within the iPhone.
Try replacing the touchscreen protector on your iPhone with a better one.
Take a clean cloth and wipe it on your iPhone's touch screen to remove any dirt or oil accumulated over it.
If this problem is due to the hardware damage caused because of the user's negligence, then you need to get it repaired by contacting the local Apple Store.
At last, try restarting your iPhone to check if this works for you.
Fix 1 – Change Touch Settings on your iPhone
Step 1: To start with, you have to launch the Settings app on your iPhone.
Step 2: Scroll down and choose the Accessibility option from the settings page as shown in the below screenshot.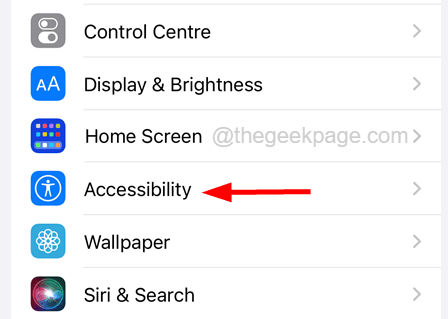 Step 3: Once the Accessibility page is open, look for the Touch option and click on it to open it.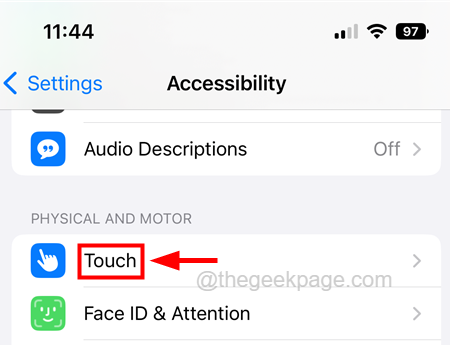 Step 4: Change or adjust various touch screen settings like Touch Accommodations, Haptic Touch, Reachability, etc.
Fix 2 – Remove any external accessories
Sometimes, this type of issue arises on any iPhone when you use any external accessories like third-party cables, battery charging cases, and so on.
Therefore, we recommend our users try removing any external accessories connected or attached to their iPhone and then checking whether their iPhone works better without ghost touches.
Fix 3 – Update all apps on your iPhone
Step 1: Long press on the App Store app from the home screen of your iPhone.
Step 2: Then click on the Updates option from the context menu of the App Store as shown below.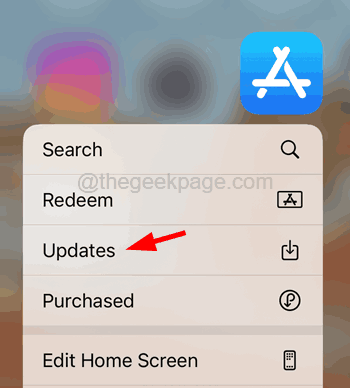 Step 3: After the Updates page appears, scroll down and click Update All if there are any updates available for any of your apps installed on your iPhone.

Step 4: This starts updating your apps and then you have to check whether the issue still remains.
Fix 4 – Reset All Settings
Step 1: To reset all settings, first of all, you have to launch the Settings app on your iPhone.
Step 2: After that, you need to scroll down the Settings page and choose the General option by clicking on it as shown below.

Step 3: Now you should select the Transfer or Reset iPhone option at the bottom of the General page as shown.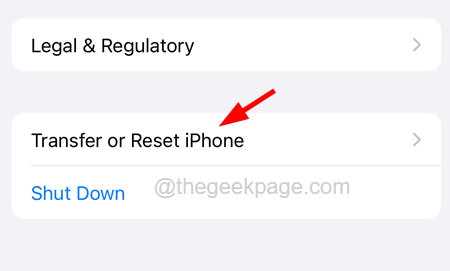 Step 4: After that, click the Reset option as shown below.

Step 5: This will pop up a small context menu window on the screen.
Step 6: Now tap on the Reset All Settings option from the list as shown.

Step 7: It may ask you to enter the passcode on your iPhone screen.
Step 8: After entering the passcode, tap on the Reset All Settings option on the confirmation pop-up window again.

Now, this starts resetting your iPhone without losing any of your data or applications installed. You probably have to sign in to the network like VPN, Wi-Fi, etc and you may notice that this issue has disappeared from your iPhone.