Whenever you create a Word document, you can see the page number and related information when you open it. But if there are many word documents that you have to make a quick view at then it is not easy to check them one by one. So here comes the Page Count feature available in Word that you can use to see the page count of many documents all at once. Further, if you wish to see more details such as the word count, you can enable them too! How? Read the post below.
See also : 12 Free word document recovery tools
How to Get the Page and Word Count Many Word Files at Once
Click on the View tab at the top of the window followed by then option Details.

You can see that the documents will now show the document name, type, date modified and size.
Right-click on the headings bar at the top( the arrow pointing upwards). A few options pop-up. Click on More from the menu.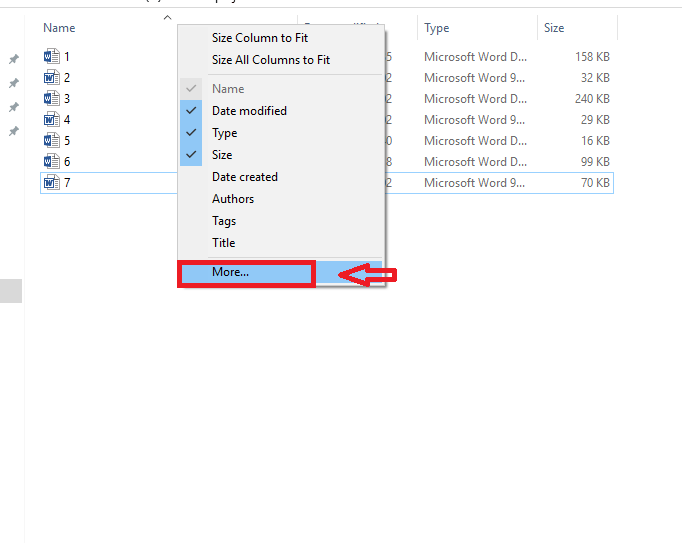 A window appears. Many options are given under the Details field. Scroll down to spot Pages. Click on the boxes corresponding to Pages. Scroll down  a little more and click on Word count.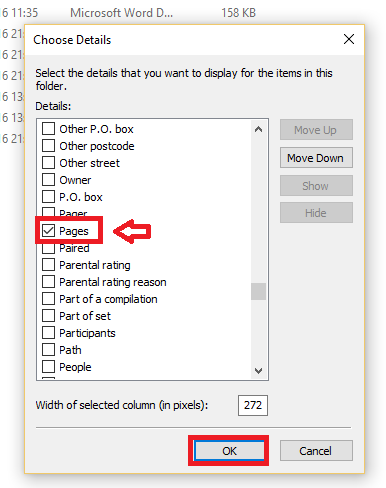 Click OK.
You can see that the Pages column which has the information regarding the page numbers will be visible.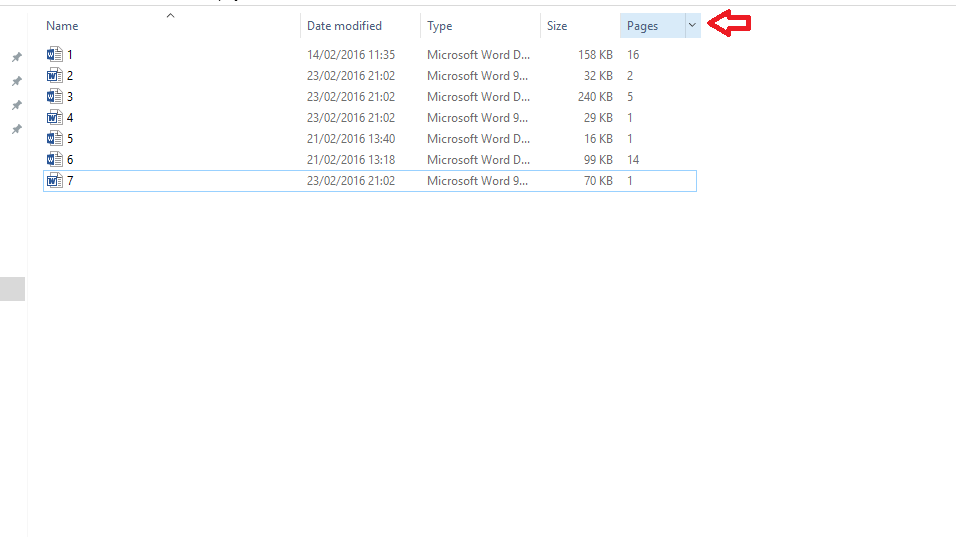 If there are files which do not have a page field such as graphic files, the page field will be empty for such files.
Now, the changes you have made will be visible only to the current folder. If you want to have these changes take effect in other folders, follow the steps below:
Once again click on View.
Click on Options. Select the option Change folder and search options.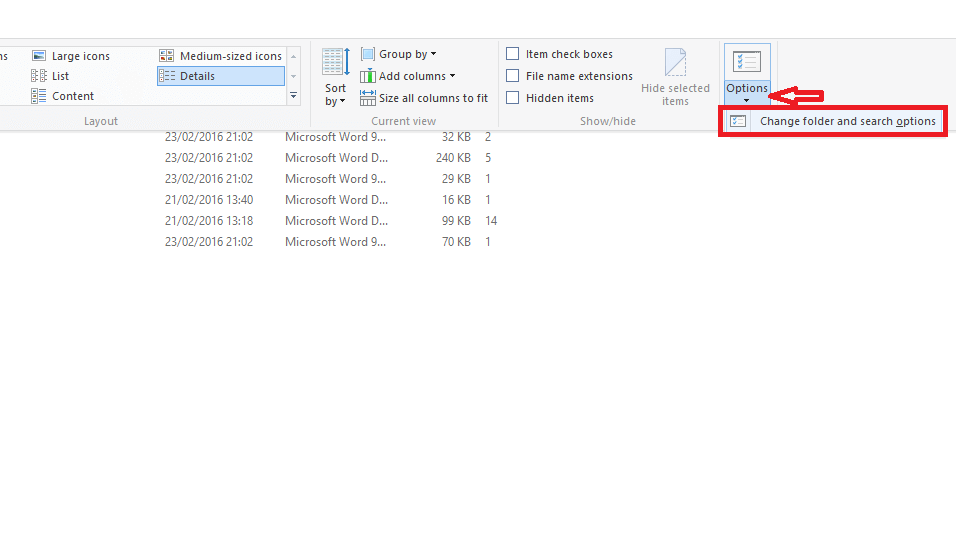 On the Folder Options window that appears, click on View.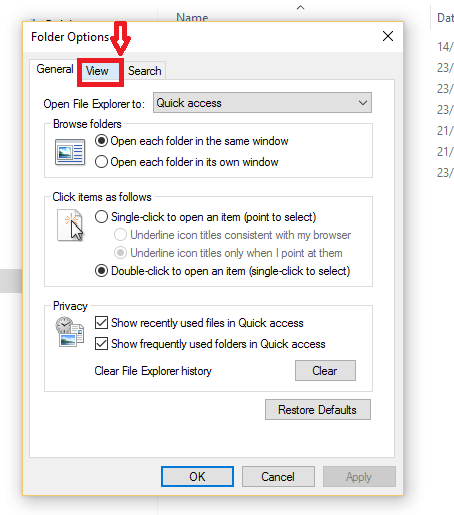 Click on Apply to Folders.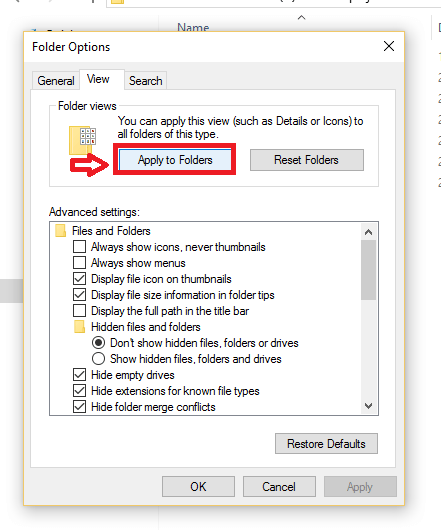 Click Yes to the dialog box that appears followed by OK on the Folder Options window.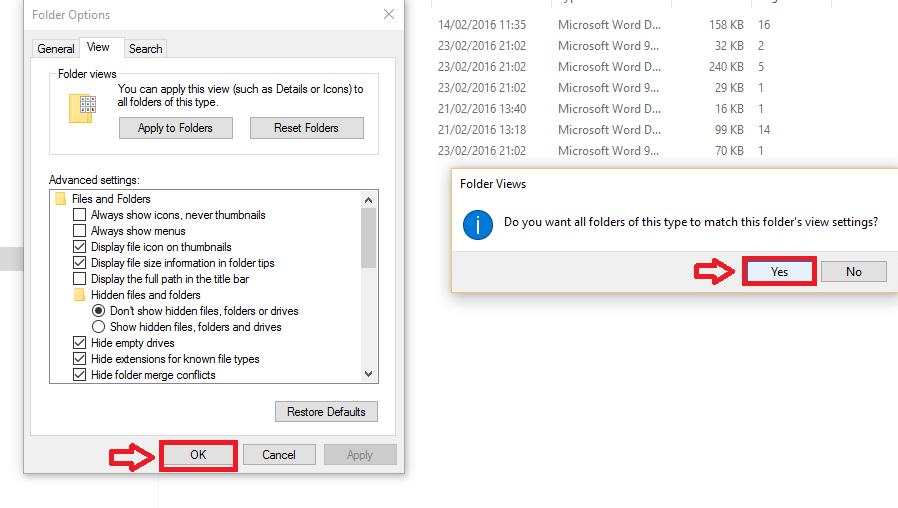 Hope this post is a time saver in case if you need to get a rough idea about the total number of pages of some files so that you need to make some estimate of the total size or total number of pages required.
More options available include the Date created, Date last saved, Date completed etc. You can Enable them the same way by following the previous steps under the Details option.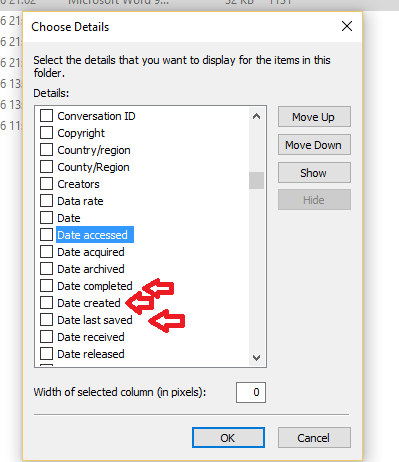 There are other options such as Composers which can show the name of the composer. Sort album, Sort album artist and similar options are also present which will be helpful in music or song related files. So have a look at the options and choose the ones that fit perfectly for your file type. Hope it helps!