There is nothing more troublesome than the battery when it comes to a laptop. A very common issue that is faced by almost all laptop batteries is the Plugged in, not charging issue. In this article, I have explained a very simple method using which you can solve this problem. Read on, to learn this simple trick to solve this little issue of yours.
Note : Before trying out, you can unplug the charger and remove and reinsert the battery and see if its working. Sometimes restarting your PC also fixes this problem. If its not working go ahead for the fix.
Fix 1 – First Method
1. Disconnect the power plug from your laptop.
2. Shut down your Laptop by clicking on power button and then choosing shutdown.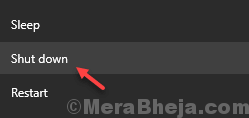 3. Remove the battery from Laptop.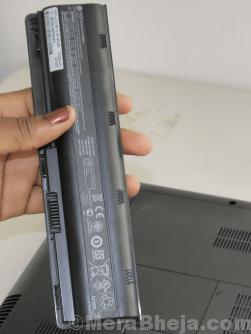 4. Connect the power plug again to your laptop.
5. Power on the laptop by power button. Now, your laptop is running directly from power cable.
6. Search Device manager in windows 10 search box. Click on device manager icon to open it.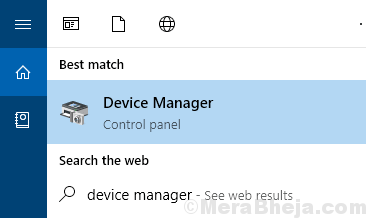 7. Expand battery section.
8. Uninstall Microsoft ACPI-Compliant Control Method Battery , by right clicking on it and choosing uninstall.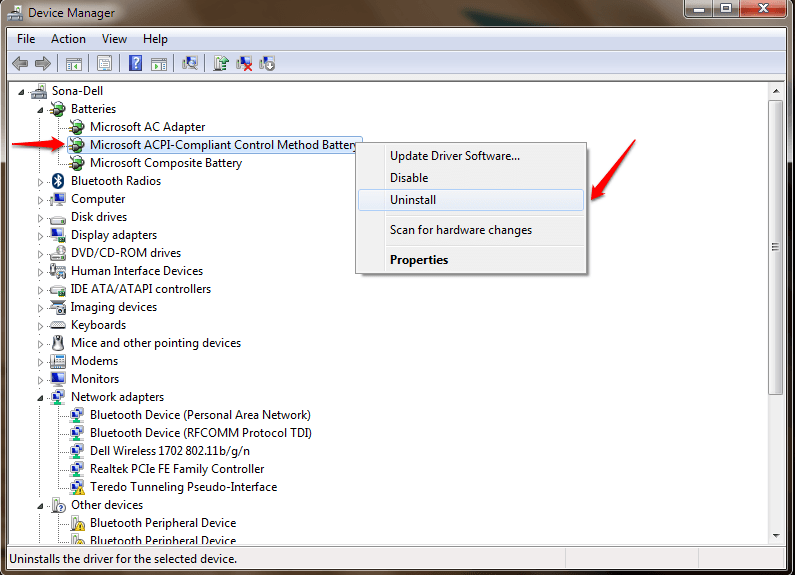 9. Shut down your laptop.
10. Insert the battery in the laptop which you have removed earlier.
11. Start your laptop again.
Fix 2 – 2nd Method
1 –  Unplug the power cable from your laptop
2 – Open device manager and uninstall each battery driver.
3 – Shutdown your laptop (unplugged)
4 –  Power your laptop again.
5 – Plug in the power to the laptop after the laptop fully reboots and you log in
The laptop then showed "Plugged in, Charging"
Fix 2 – 3rd method
STEP 1
Right click on Windows icon to expand out its context menu. Find and click on the option entry named Device Manager as shown below.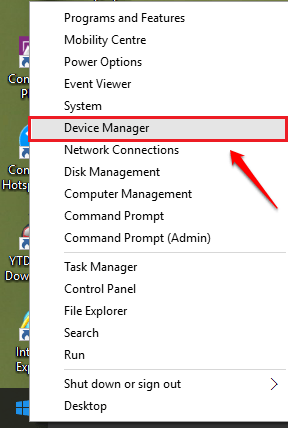 STEP 2
A window named Device Manager opens up. Expand the entry named Batteries by clicking on the side arrow associated with it. As next, right click on Microsoft ACPI-Compliant Control Method Battery and click on the Uninstall option.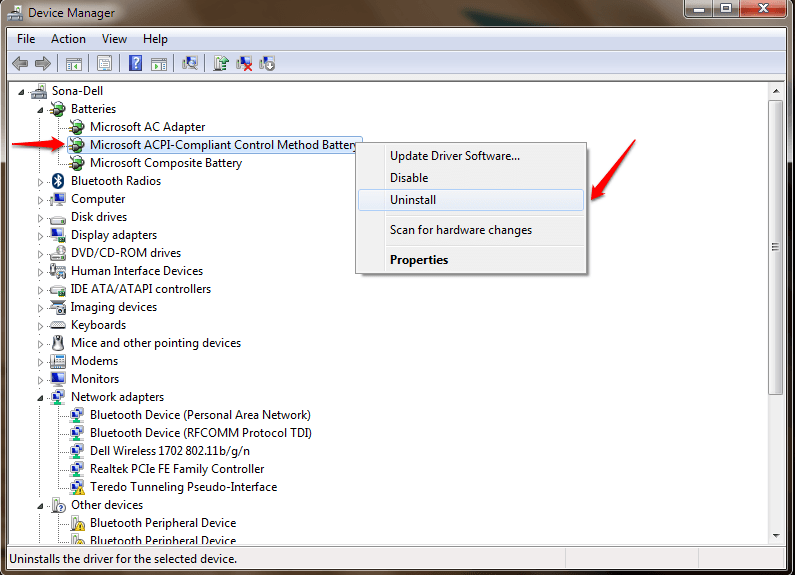 Step 3 –  Now Shutdown your laptop.
Step 4 –  Now, remove the Battery manually and then unplug the Power Adapter from your laptop.
Step 5 –  Press and Hold the Power Button for full 1 Minute
Step 6 –  Now, again reinsert the Battery and connect the Power Adapter to laptop
Step 7 –  start the system again. the message "Plugged In Charging" message will be there waiting for you.
That's it. Try out this simple method today itself.
Note: – If this also does not solve your problem, just run battery health report on your PC and see if Your batteries are healthy or faulty.
You can also try updating Your BIOS to get rid of the battery problem.
Besides the above mentioned method, you could try turning off the system, taking the battery out, holding the power button for 1 minute and putting the battery in to see if it works. If you get stuck with any of the steps, feel free to leave comments. We would be more than happy to help.