Many Windows 10 & 11 users who got updated to the latest version in windows 10 and windows 11 are facing a common bug. When they right click on any music album and click on find album info option, it goes to a new url musicmatch-ssl.xboxlive.com showing most of time wrong album info. Now, all of them want the older link fai.music.metaservices.microsoft.com which displayed correct info. If you also happen to face this error, try the steps given below to fix this error.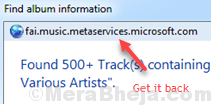 Step 1 – Search regedit in windows search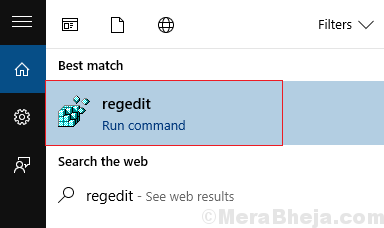 Step 2 – Browse to the following location in the registry editor.
HKEY_CURRENT_USER\Software\Microsoft\MediaPlayer\TunerConfig
Step 3 – locate PREFERREDMETADATAPROVIDER key in the right side
Step 4 – Right click on PREFERREDMETADATAPROVIDER and choose modify.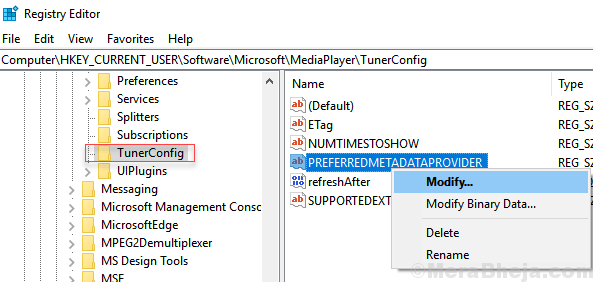 Step 5 – Clear the value data field, delete pmpMusicMatch value and click OK.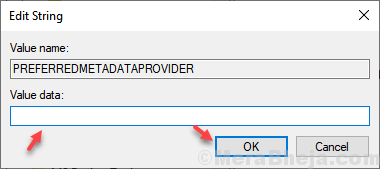 Step 6 – Close the registry editor and reboot your computer.
Now, again choose find album info and check again. It will show the old fai.music.metaservices.microsoft.com , providing correct album info.
You can also download this PC Repair tool to Locate and Fix any PC issue:
Step 1 - Download the Restoro PC Repair Tool
Step 2
- Click on Start Scan to find and Fix any PC issue automatically.


Saurav is associated with IT industry and computers for more than a decade and is writing on The Geek Page on topics revolving on windows 10 and softwares.