One of the most performed tasks by any Windows user is the opening or copying of files from one drive to another. Many users have reported encountering an error message that states "Cannot Read From the Source File or Disk" while transferring files of large sizes between two disks. Corrupted disk sectors are the most common reason for the occurrence of this error.
Read this post if you are facing this error on your computer. In this article, we have discussed a fix recommended by many users that will help you overcome the problem. It is advised to restart your system before trying the fix below to see if it helps resolve the error.
Fix – Perform Disk Check Using chkdsk
1. Press Windows + R to open the Run dialog.
2. Type cmd and press Ctrl + Shift + Enter keys together to open the Command Prompt as Administrator.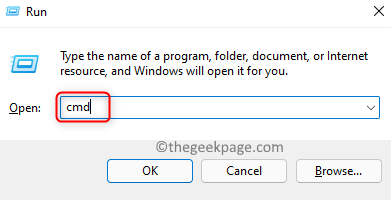 3. If the User Account Control asks for confirmation, click on Yes.
4. Enter the command below and execute it.
chkdsk C: /f
Note: Change letter C to the letter of the drive that is causing this issue for you.
5. When asked whether you want to schedule the disk check at the next startup, type Y and press Enter.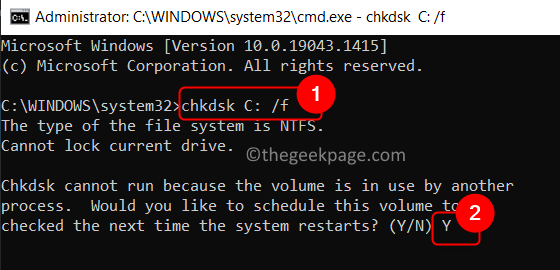 6. Restart your system. At startup, it will start the disk check process.
7. Wait until the process is complete. This will fix any bad sectors on the drive.
8. Check if you are able to perform the file copy operation that was raising the error.
That's it!
You must now be able to perform the file copying operation on your PC. Comment and let us know if the fix mentioned in this article worked for you.