How To Find The Meaning Of Words Right From Your Adobe PDF Reader:- Do you spend a lot of time trying to find the meanings and definitions of tough words that you come across while going through PDF documents opened in Adobe Reader? What If I tell you that you can look up for word meanings and definitions right from there itself? Of course, that would increase your prodcutivity, wouldn't it? The more the time you spend on wandering through the Internet or using a manual dictionary to look up for words, the more the time wasted. Read on, to learn how to hack the simple trick of looking up words right from Adobe Reader itself.
STEP 1
Launch Adobe Reader and open a PDF document. Now find the word that you want to look up for. Simply highlight it. You can highlight a word quickly by just double clicking on it.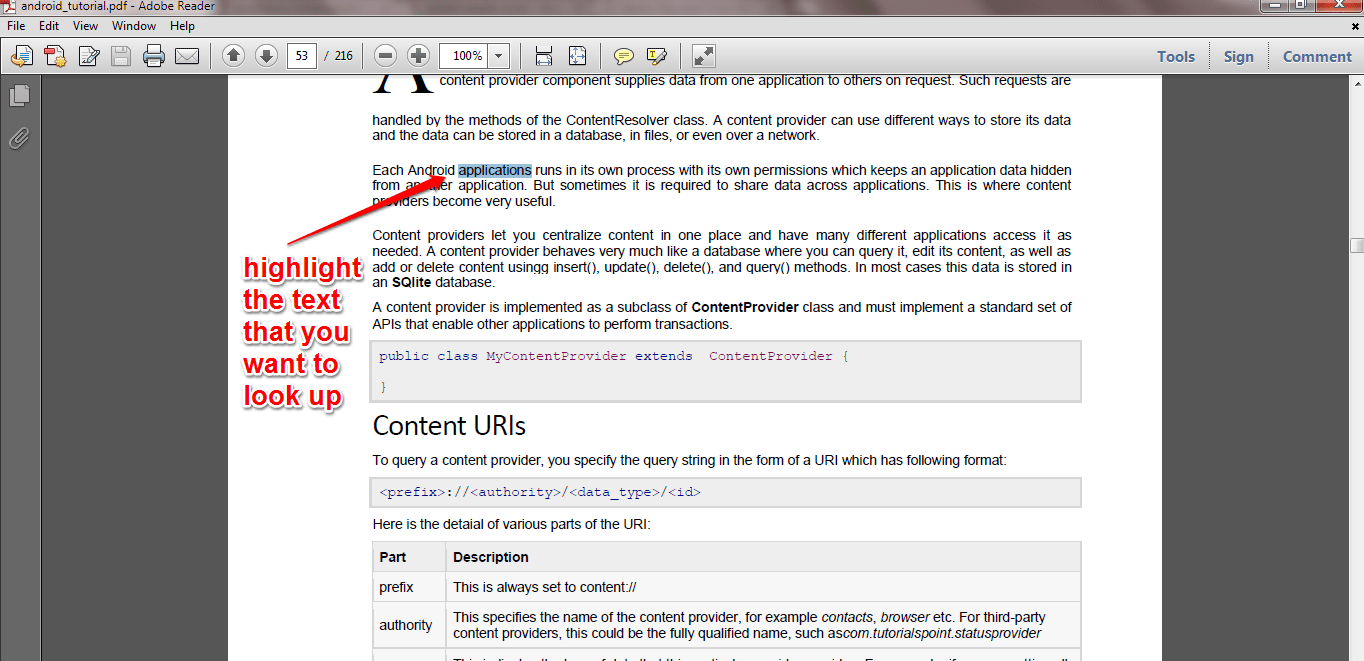 STEP 2
Next step is to right click on the highlighted word as shown in the screenshot given below. The right click context menu will have three options: Copy, Highlight Text and Look Up. The word you have highlighted will be appended with the Look up option. Simply click on it to look up for the selected word.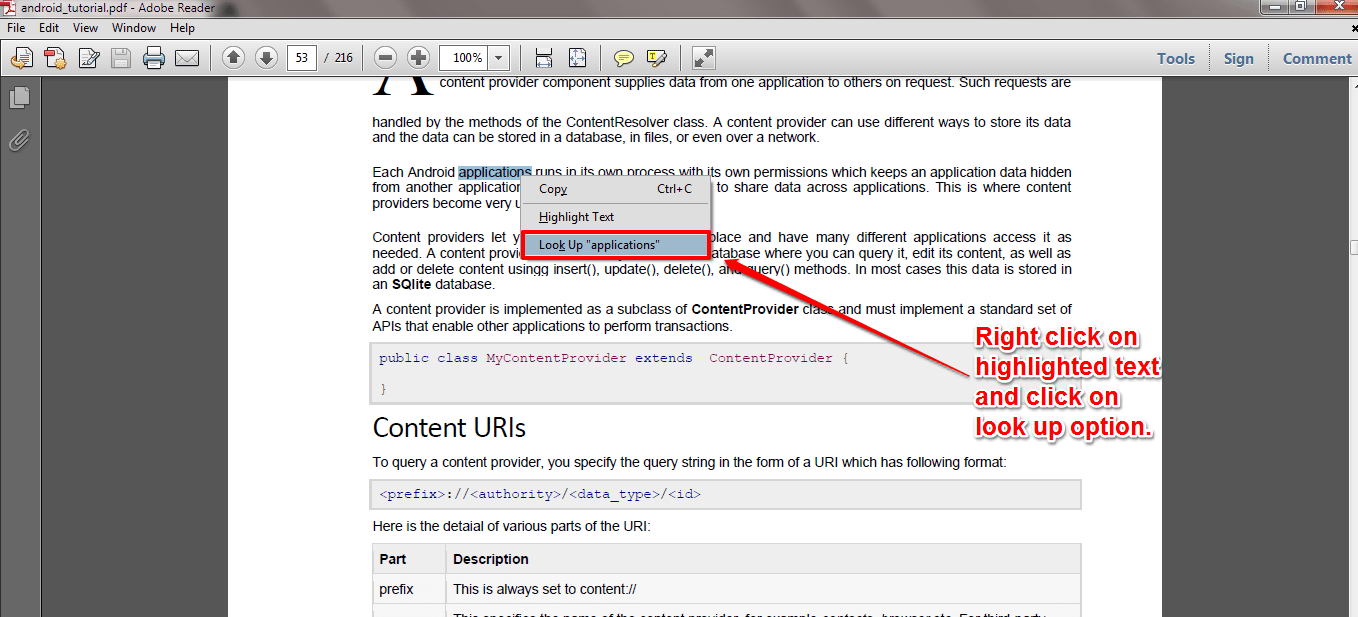 STEP 3
Viola!! You'll be instantly taken to www.dictionary.com/ and your word will be waiting for you to discover it. Yeah, as simple as a click, I know!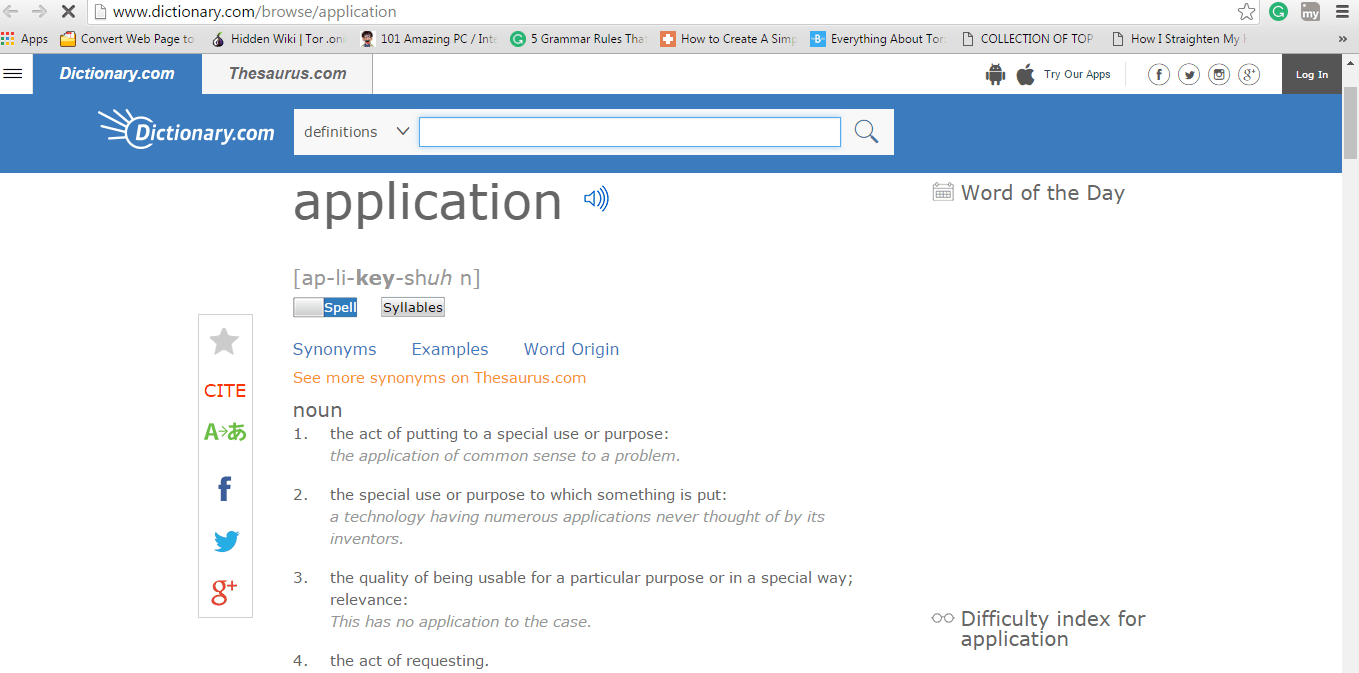 Do not worry about copy pasting every word in your PDF document in Google search anymore. Make the maximum out of this simple trick every time you have to go through a PDF document. Hope you found the article useful. Feel free to leave comments if you have any doubts regarding the article. Do come back as there is always something new waiting right here for you. Meanwhile, you could check out our article on the topic How To Create A Password Protected PDF File Using Microsoft Word.