How To Enable/Disable IPv6 To Solve Internet Connectivity Issues:- Tired of Internet connectivity issues? Well, it could be because of your Internet Protocol Version. Initially it was only IPv4, but it will soon be exhausted as its range is limited. So currently IPv6 is being used, but this causes a lot of Internet connectivity issues as it is still not stable and is not supported by many of the networks. So if you have got Internet connectivity issues, you could try diabling IPv6 for your network adapter(s) to see if that fixes your problem. Read on, to learn how to diable IPv6 for network adapters with a very few number of steps.
How To Disable IPv6 For A Selected Network Adapter
STEP 1
Press Win+R keys together to open the Run dialog box. When it opens up, type in ncpa.cpl and hit enter key.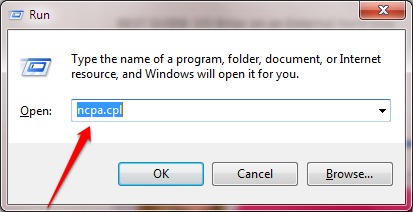 STEP 2
This lists the network adapters for you. Right click on the network adapter that you use, to click on its Properties.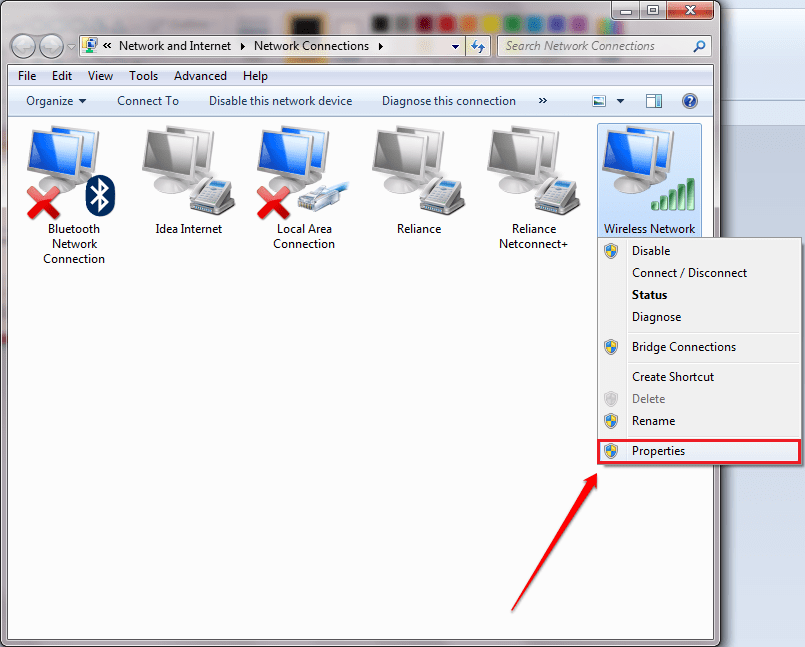 STEP 3
Now under the Networking tab, uncheck the checkbox corresponding to the option Internet Protocol Version 6(TCP/IPv6). When you are all done, hit the OK button. If you have any doubts, take the following screenshot as reference.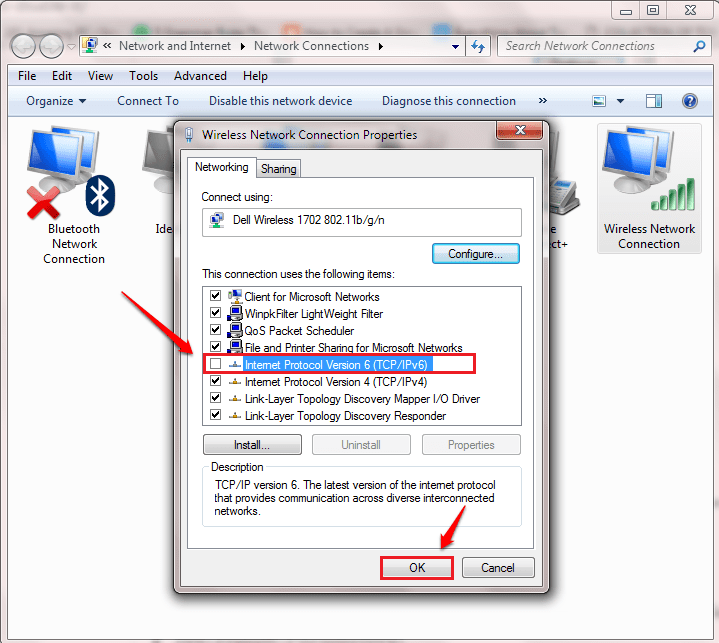 How To Disable IPv6 For All Network Adapters
STEP 1
Open Run dialog box by pressing WIN+R keys together. When it opens up, type in regedit and hit enter.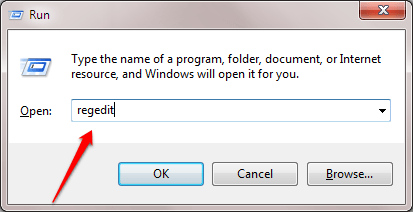 STEP 2
As next, you need to navigate to the following path:

HKEY_LOCAL_MACHINE\SYSTEM\CurrentControlSet\Services\Tcpip6\Parameters\


Make sure that the path is correct. Also make sure you have highlighted Parameters entry to see the contents in its right window pane. You need to find a key by the name DisabledComponents in the right window pane. This is the entry that we need to edit. If you can't find this entry, follow step 3. Else goto step 4.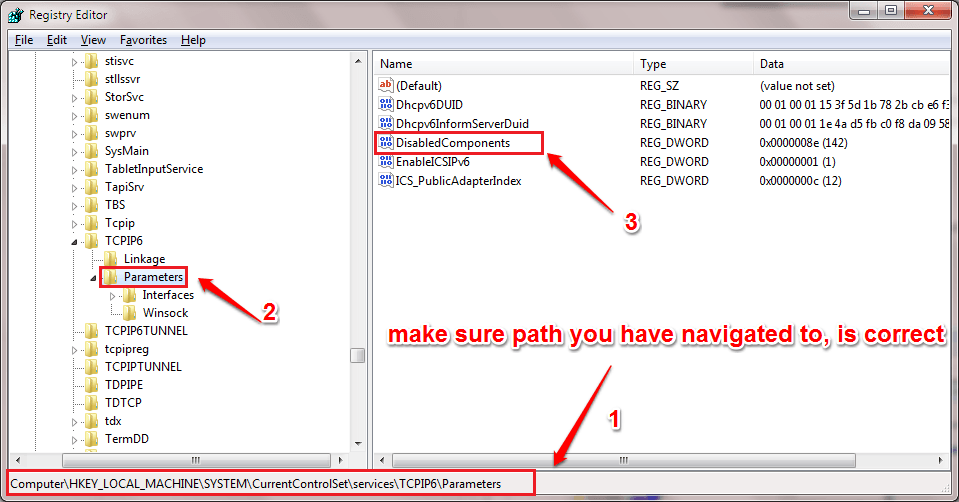 STEP 3
If the DisabledComponents entry is not there in the right pane of the Parameters entry, highlight Parameters by clicking on it. Now click on the Edit tab at the top, then on New and then on DWORD (32-bit) Value.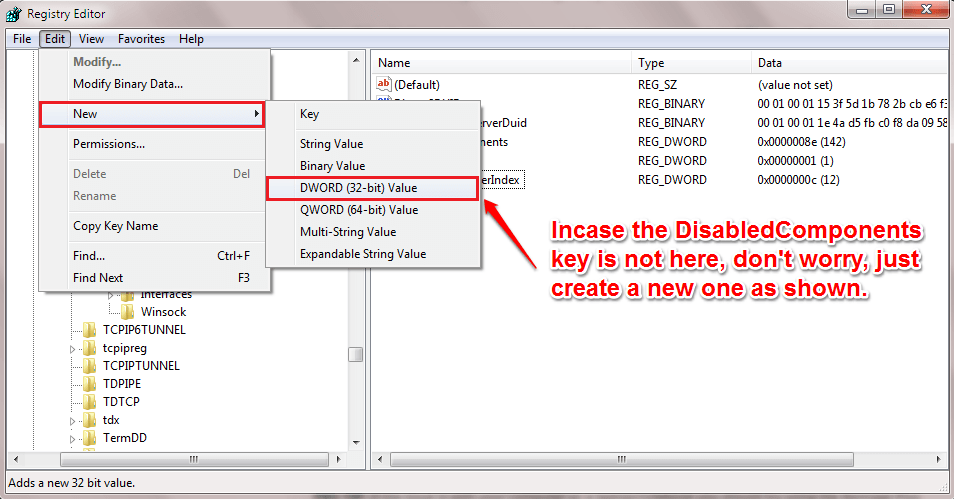 STEP 4
As next, double click on the DisabledComponents enrty to edit its Value data. To disable IPv6 for all the network adapters, make this value 0ffffffff. Or else if you want to enable it at a later point of time, then make this value 0. That's it. Hit OK button once you are done.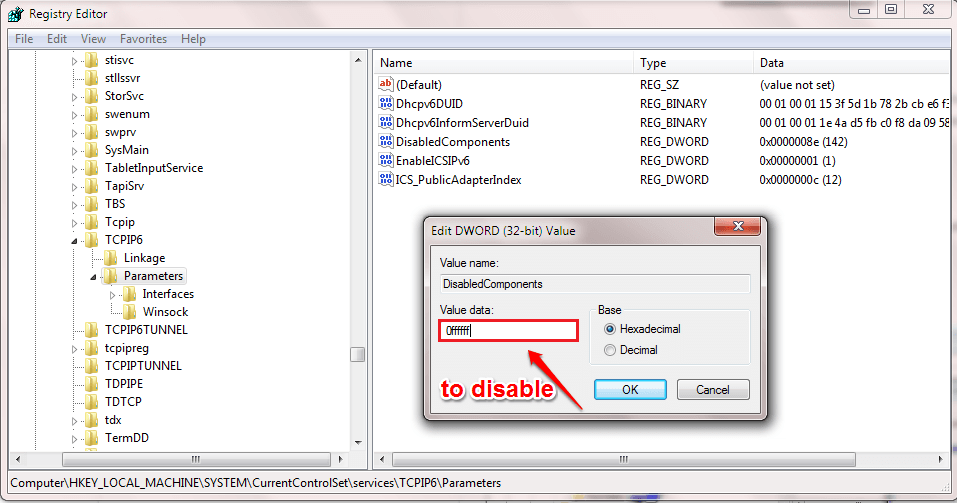 Try out this trick today itself. Hope you found the article useful. Do come back for more tips, tricks and hacks.