At times, when you are trying to run a video file using the VLC Media Player, you might have seen an error stating-
The application was unable to start correctly(0xc0000005).Click OK to close the application.
This is a very common issue and can occur due to the following reasons:
Virus Attack
Corrupt Comppkgsup.dll file
If the VLC Media player is not up to date
Whatever be the reasons, fixing this issue is quite straightforward. In this article, we will be listing some fixes that might help you solve the issue.
Before proceeding, try scanning your system and checking for any virus in the system and mitigate them. Once that is done if you are still seeing this issue then try the below fixes
Fix 1: Uninstall and Re-install the Application
Step 1:Open Run Dialog using Windows+R
Step 2: Type appwiz.cpl and hit Enter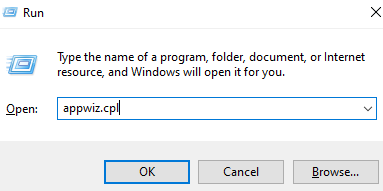 Step 3: In the Programs and Features window that opens, scroll down and locate the VLC media player
Step 4: Right-click on it and choose Uninstall / Change

Step 5: In the UAC window that prompts for permission, click on Yes
Step 6: In the Uninstall window that opens, click on the Next button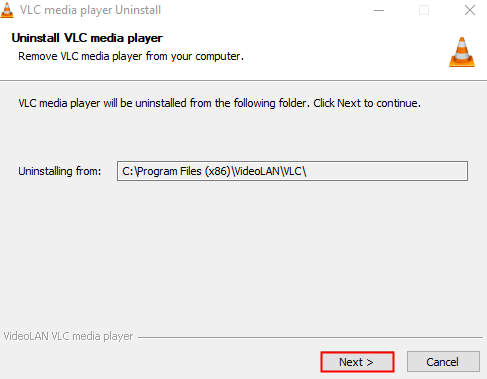 Step 7: In the Choose Components window, tick the Delete preferences and cache
Step 8: Finally, click on the Uninstall button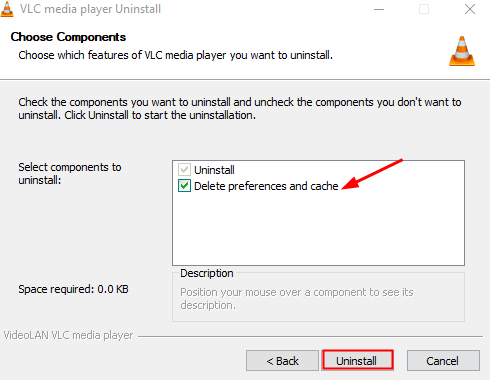 Step 9: Once the uninstallation process is complete, open the web browser
Step 10: Visit the page VideoLAN.org Download Page
Step 11: Click on the Download VLC button to download the VLC Player.
Step 12: Run the application file and follow on-screen instructions to finish the installation process.
NOTE: During the installation process, keep the default parameters. There is no ned to alter any parameters as such.
Hope this fix helps. If not try the next fix.
Fix 2: Run an SFC Scan
When you run SFC Scan some corrupt Comppkgsup.dll files can be repaired.
Step 1: Open Run Dialog with Windows logo key and R together.
Step 2: Enter cmd and press the buttons Ctrl+Shift+Enter to open the Command Prompt with Admin Rights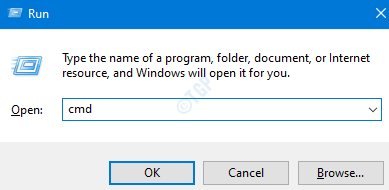 Step 3: In the User Access control window that shows up asking for permissions, click on Yes.
Step 4: In the command prompt window that opens, just type the below command and hit Enter
sfc /scannow


Please note that the scan takes some time to complete. Please wait patiently.
Step 5: After the scan finishes, the corrupted files will be repaired.
Step 6: Restart the Computer
That's All
We hope you found this article informative. Thank you for Reading.
Kindly comment and let us know if any of the above methods helped you fix the issue
Also, please comment and let us know if you run into any issues. We will be glad to assist.