Many Windows users have reported seeing an error message "0x80030001 unable to perform the requested operation" when they try to transfer/import media  (photos and video) from a mobile device (iOS or Android) that is connected to their Windows PC. The reason for this error is not the mobile OS but the Windows Explorer.
Normally, users have experienced seeing this error when they try to copy files that are returned in the Windows Explorer search result. If you are facing this issue on your Windows computer when transferring media files using Windows Explorer, then go ahead and read this post. Here, we have detailed one such solution that has helped many users resolve this problem.
Fix Error 0x80030001 in Windows Explorer
Some of the users facing this error 0x80030001 have found that manually navigating to the location of the media file rather than copying it directly from the search result in Windows Explorer has helped them resolve this issue.
Generally, what we do is we go to File Explorer (Windows + E) and then select This PC in the left pane.
Then, select the Phone device or any other plugged-in device that is visible here.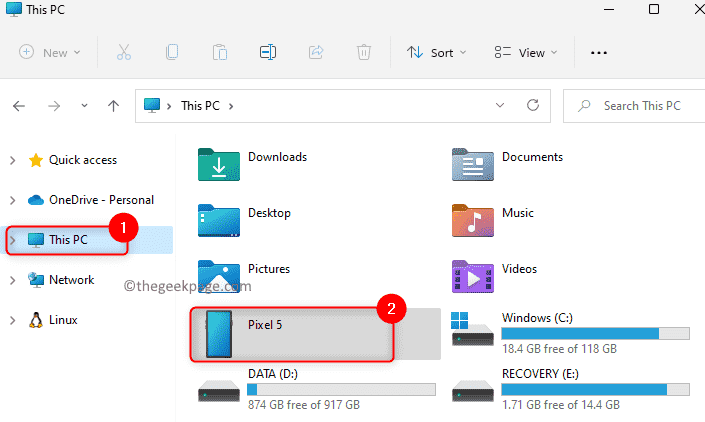 We then use the search function to quickly find the required media file in the phone storage.
Instead of making a search for the files and then copying them, try to manually go into the folders of your connected phone/USB device to find the location of the image or media you are interested to copy.
Once you get to the location of the file, right-click on the file and choose the Copy option.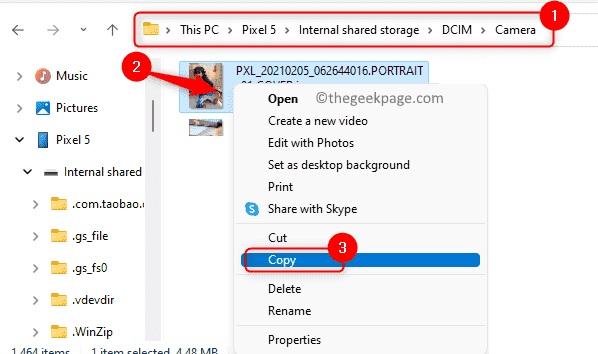 Go to the folder where you want to copy this file and press Ctrl + V to paste the file.
See if you are able to overcome the error in this way.
Note: If you are not sure of the location of the media file that you want to transfer, then perform a search for the kind of file you are looking for.
For example, if you are looking for JPG files, go to the phone storage and type *.jpg in the search box on the top right corner of Windows Explorer.
In the search view that is displayed to you with all the files having .jpg extension, right-click on the file that you want to transfer and choose Open file location.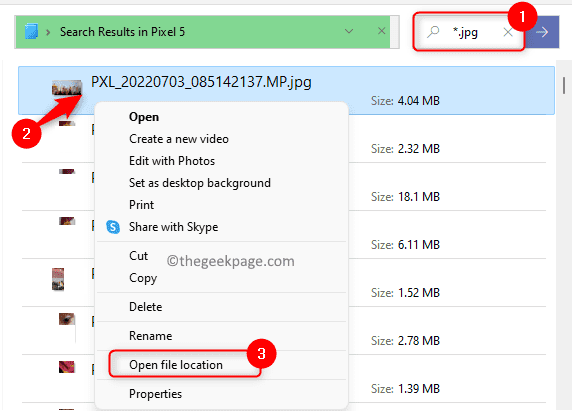 Now, the folder containing this file is opened.
From here, you can move your file by copying and pasting it to the desired location.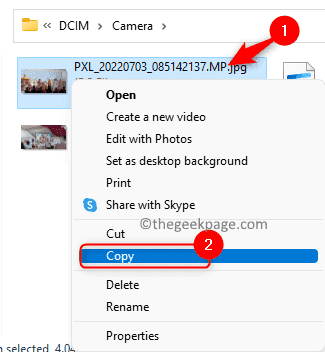 That's it.
Thanks for reading.
We hope this article has helped you resolve the error 0x80030001 while transferring media using Windows Explorer on your Windows PC. Comment below and let us know your thoughts and opinions on the same.