Microsoft Office is one of the widely known application software developed by Microsoft Corporation. Microsoft Office is a collection of different products entitled together such as "Word", "PowerPoint", "Excel", "Access" to name a few.
Microsoft Word is used for creating Documents whereas Microsoft PowerPoint is used for creating Presentations. Microsoft Excel is used for creating Spreadsheets whereas Microsoft Access is used for creating Databases. These products are of severe importance as they are used all around the world.
Read also: – How to disable auto update in windows 10
The traditional Microsoft office consisted of basic features only. In the passage of time, many features were revamped and new features were added to make it more user friendly.
In this article, we'll follow certain steps on how to automatically update Microsoft Office in Windows 10:
Method 1 – Via Microsoft Office
1. Open any Office app such as word or power point.
2. Click on Accounts in the left menu.
3. Now,  Click on Update Options.
4. Finally select disable updates from the menu.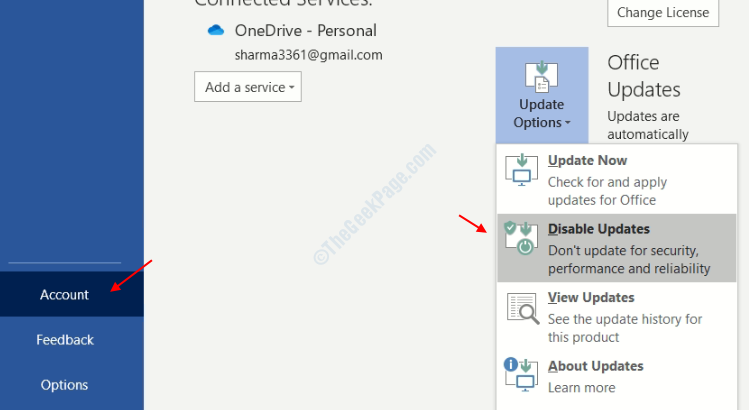 Method 2 – Via Settings
Step 1:
Open the "Settings" app. You can open this app just by pressing "Win key+I" keys together.
Alternatively, you can type "Settings" in the Windows Search Bar located next to the Start icon. Click on the first option provided.
Step 2:
Click on "Update and Security".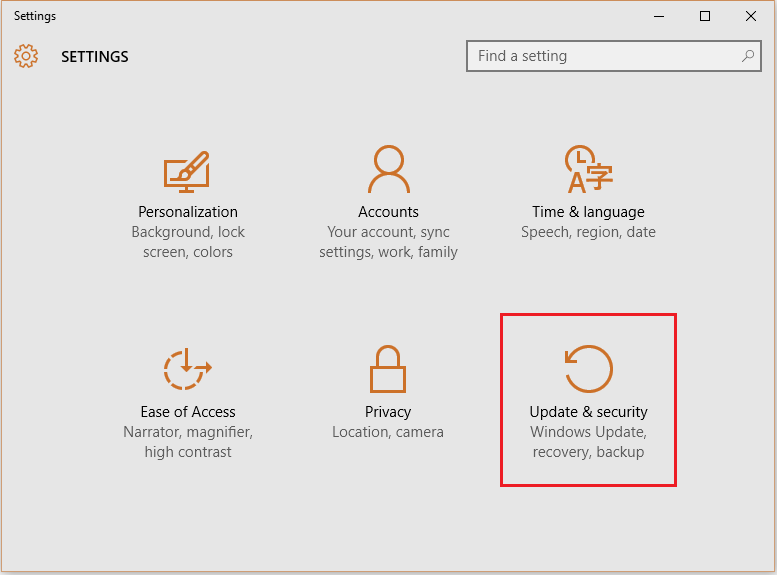 Note: The "Update & security" option consists features like Windows Update, Windows Defender, Backup, Recovery, Activation and Windows Developer options.
Step 3:
In the left sub menus, click on "Windows Update". In the right section, scroll down and click on "Advanced options".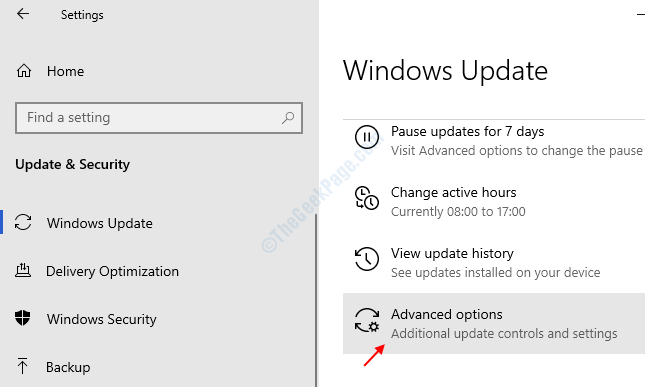 Step 4:
To Disable, just toggle off, "receive updates for other Microsoft products when I update windows".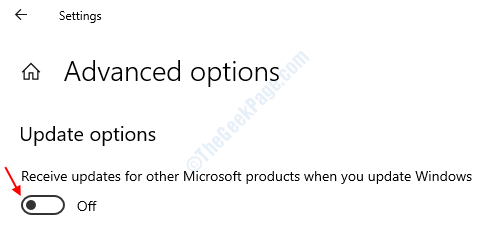 Note: If you will toggle this option ON, this feature will get enabled. Enabling this feature will update every Microsoft product (includes Microsoft Office) that you have installed in your system.