You can easily create a Windows 10 ISO using the Media Creation Tool from Microsoft, with which you can create a bootable Windows 10 ISO very easily. But can you create a Windows 11 ISO? Yes. Now you can also create a new Windows 11 ISO using the ISO. In this article, we have explained in detail how to get your hands on the new Windows 11 ISO preview build 22000.132.
Minimum requirements for Windows 11
You will need this minimum hardware to get a free upgrade of your Windows 10, but you will need this to install Windows 11 using the ISO you are trying to create.
But there are some bypasses that you can use to install Windows 11 on any device. Here are the minimum requirements to install Windows 11 –
Processor:
RAM:
1 GB for 32-bit or 2 GB for 64-bit
Hard drive size:
32GB or more





Graphics card:
Compatible with DirectX 9 or later with WDDM 1.0 driver
How to create a new Windows 11 ISO
Just follow these steps to create a new Windows 11 ISO on your computer.
1. At first, go to the Microsoft Software downloads section.
2. Then, scroll down all the way to the "Select edition" section.
3. Now, click on the "Select edition" drop-down to check out all the Windows 11 ISO builds.
4. Then, just tap on the build of the Windows 11 preview you want to download.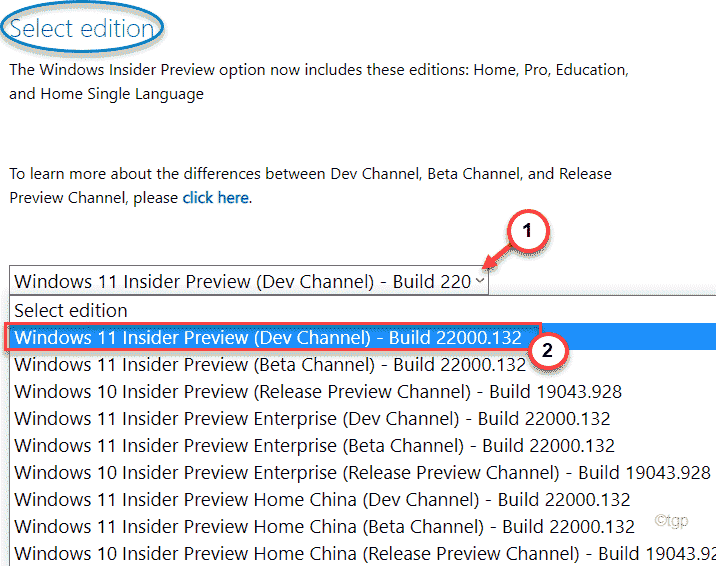 5. Next, click on "Confirm" to confirm it.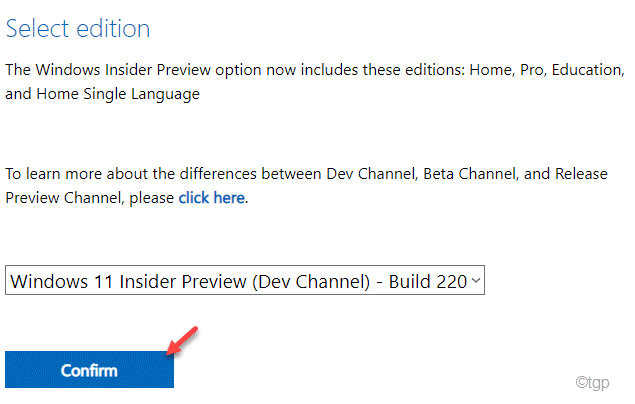 Now, Windows will validate your request which may take a few minutes.
6. Then, you will be asked to "Select the product language".
7. Now, just click on the drop-down and select the language to create the particular ISO.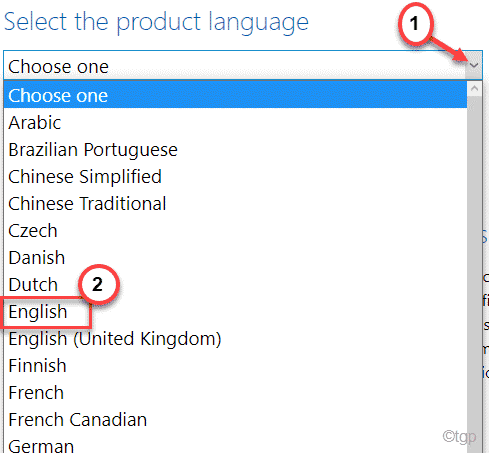 8. Once you have done that, tap on "Confirm" to proceed further.


Now, follow the on-screen instructions to save the Windows 11 Preview Build ISO on your computer. Once the downloading process completes, you can close the browser window.
You can now use the ISO to install Windows 11 on devices that satisfy the minimum hardware requirements.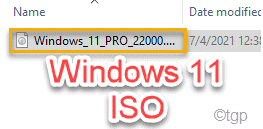 NOTE –
1. Microsoft hasn't released Windows 11 ISO Preview builds for ARM SoCs yet. If you are using it, you have no option but to wait for future builds.
2. We recommend you use this preview build on a Virtual Machine as these tend to be unstable. You may need to roll back to previous versions if that particular build is too unstable to work out.