Microsoft has been improving Windows OS and they have introduced a new feature with Windows 10 release. This new feature lets window users to scroll the inactive windows when you hover over them without even focusing the window on top. If you have upgraded your OS to Windows 11, then this feature is enabled by default. If you are looking for ways how to disable this feature, this article will help you how to turn it off.
How to Disable Scrolling Inactive Windows when Hovering over them
Step 1: Press Windows + I keys together on your keyboard to open the Settings app.
Step 2: Go to Bluetooth & devices on the left pane of Settings window.
Step 3: Then, Scroll down the page and click Mouse option on the right side of the Bluetooth & devices page as shown in the below image.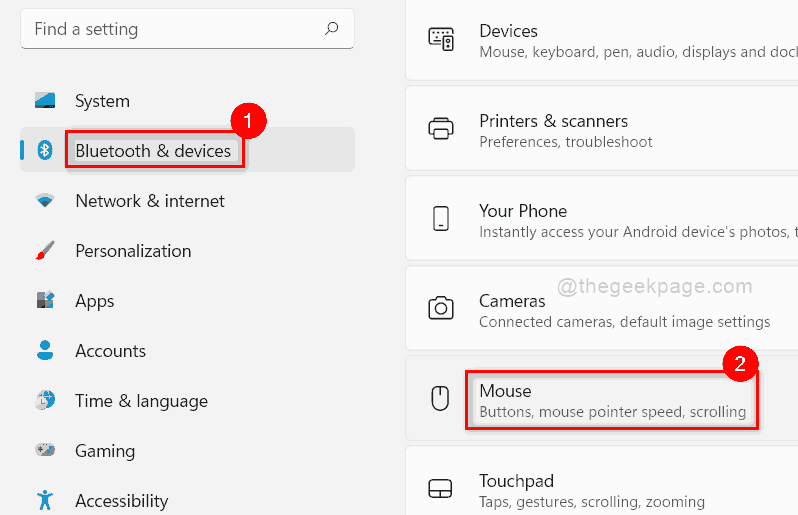 Step 4: Click the Scroll inactive windows when hovering over them toggle button to Off as shown below.

This will disable the scrolling of inactive windows when you hover over them.
Step 5: Close the Settings window.
That's all.
Hope this article was helpful.
Thank you for reading!