Every Samsung phone comes with this so-called feature "Glance" pre-installed with the phone. So, whenever you unlock your phone, it comes up with a new image as an AD. If just even mistakenly tap once on the link, it will open the AD in your browser or Play Store page. The main problem with this type of the lock screen is that you can't even bypass it any straight forward way.
How to disable Lock Screen Wallpaper service on your Samsung phone
You won't find a quick and easy way to disable this "Glance" feature. You have to follow these steps on your phone to turn this feature off.
Step 1 – Just swipe up to open the App Drawer.
Step 2 – Find out the gear-shaped "Settings" icon and open that up.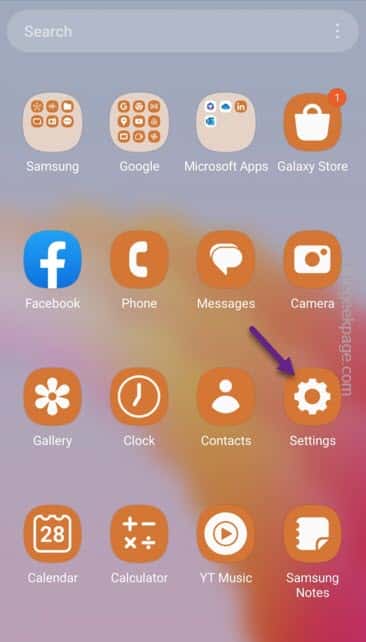 Step 3 – Once you have opened the Settings, look for the "Wallpapers and style" and open that up.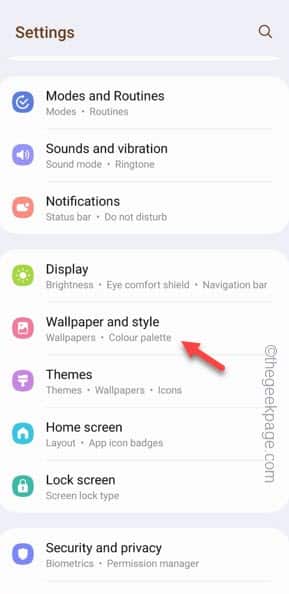 Step 4 –  Home Screen wallpaper and Lock Screen wallpaper should be visible to you.
Step 5 – Open up the Lock Screen so that you can edit it.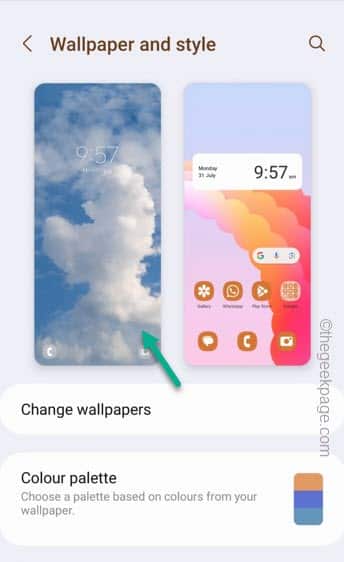 Step 6 – Once the current lock screen opens up on your screen, choose "Wallpaper" to open that.

Step 7 – Now, if you go down, you will find several wallpapers. On the Lock Screen tab, choose the "Dynamic wallpaper" service or just set an image as the Lock Screen for a static wallpaper.

This is the only way, you can nullify the effects of Glance on your Samsung. Dynamic Wallpaper is provided by Samsung and doesn't show you any ads whatsoever.
NOTE – There is no definite way of disabling the Glance feature on your Samsung phone! Instead you can just choose other Wallpaper services or set a static one as the main lock screen on your phone.
Additional Steps –
If you are using an older version of Samsung OneUI (4.0 or later) , there is an additional settings that allows you to Samsung send marketing information on the Lock Screen as well.
Step 1 – You have to open the Settings. So, open the "⚙️" to access that.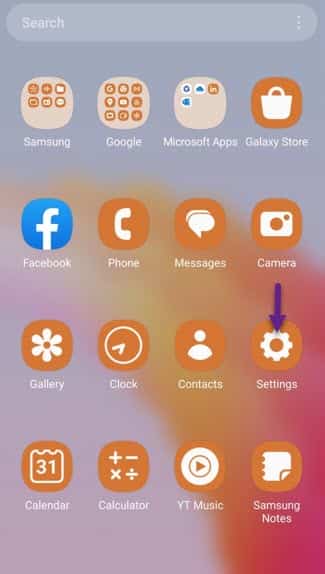 Step 2 – Once you have opened the Settings, access the "Security and privacy" settings.

Step 3 – If you look closely, you can see the "Receive marketing information" settings.
Otherwise, if you can't find it there, open the "Privacy" settings and turn off the "Recieve marketing information" setting.
This way, you can turn off all those ads on your Samsung Galaxy smartphone.
Why should you disable this?
This is an adware. Not only this serves AD on the effected screen, it steals so many personal information about you is quite staggering. Starting from the location, phone usage pattern even to the extent of real-time information about you. You should disable this immediately after the initial boot stage. You can't effectively uninstall it from your phone, but you can disable it.