Badges in taskbar apps in Windows OS is one of the most useful things Microsoft introduced. Taskbar Badges lets the users get alerts on the changes that happened in the App which can be notifications or anything like code has finished compiling, etc. But some of the windows users do not like to show the taskbar badges on their system. To disable or enable the taskbar badges, this post will help you on how to do.
How to Enable or Disable Show Badges in Taskbar Apps in Windows 11/10
Step 1: Right Click on somewhere on empty Taskbar.
Step 2: Then, Select Taskbar settings from the context menu as shown in the below screenshot.

Step 3: Scroll down the Taskbar page and click Taskbar behaviors at the bottom of the page.

Step 4: Check the Show badges on taskbar apps checkbox if you want to enable the badges in taskbar apps as shown below.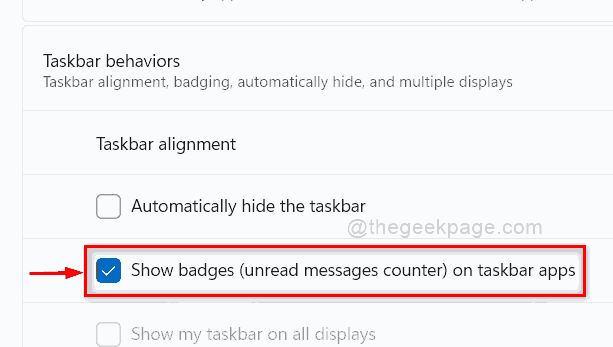 Step 5: If you want to hide the Badges in taskbar apps, then Uncheck the Show badges on taskbar apps checkbox as shown below.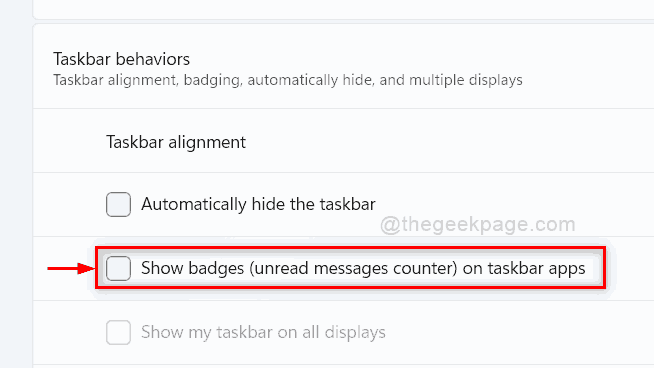 Step 6: Close the Settings window after making the changes.
That's all guys!
Hope this post was informative.
Please leave us comments below.
Thank you for reading.