Microsoft Office 2016 users may have experienced that it is being often updated automatically. Because the Office 2016 comes with an auto update feature and it will be enabled by default so that the users no need to manually update the new features. But few users may not need certain updates and hence prefer the auto update feature to be disabled. This article will guide you on how to turn off or disable the Microsoft office 2016 automatic updates in windows 10. Let us see the different methods to do it.
Method 1: Disable Automatic Updates Through Microsoft Office
Step 1: Open any Microsoft Office applications like Excel, Word, Powerpoint, here I will use Microsoft Word.
Step 2: Open the Microsoft word and click on the File option at the top left corner.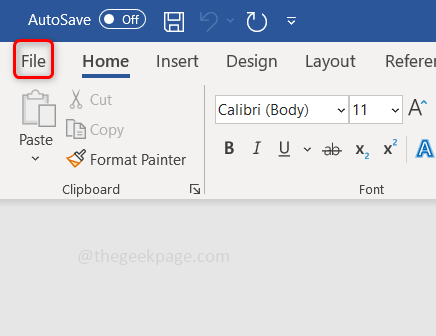 Step 3: On the left side, click on Account.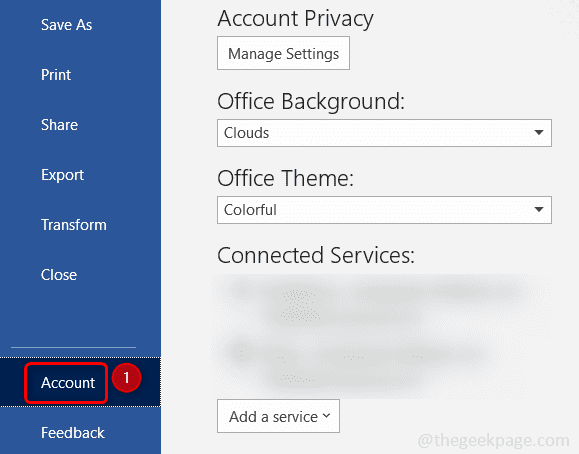 Step 4: Click on Update Options, which is on the right side.
Step 5: In the appeared list, click on Disable Updates. A pop-up will appear click on Yes. Now the auto update feature will be disabled.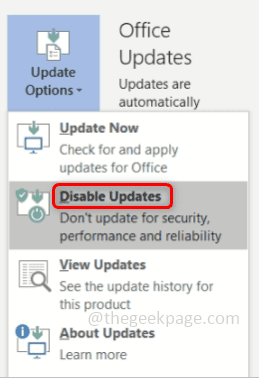 Method 2: Disable Automatic Updates Using Windows Settings
Step 1: Open Windows Settings using Windows + I key simultaneously. Click on Update & Security.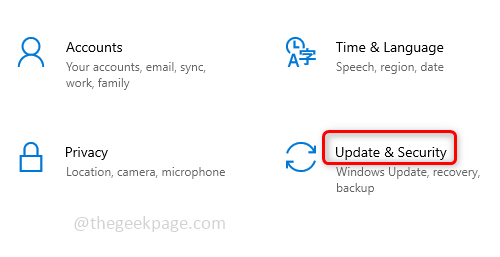 Step 2: On the left click on Windows Update and on the right click on Advanced options.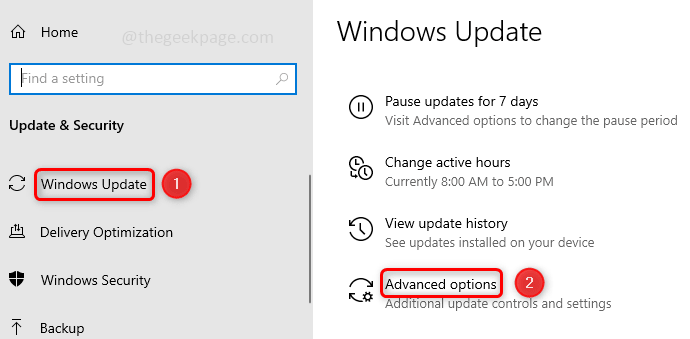 Step 3: Disable the update option "Receive updates for other Microsoft products when you update Windows" by clicking on the toggle bar.


That's it! Isn't it simple? Hope this article helped you. Thank you!