Some Windows 10 users are complaining about an issue they are facing after updating their computer. According to them they are unable to see the icons on the Desktop window and an error message is popping up- 'Desktop location is unavailable'. If you are in the same situation, no need to worry. Simply, follow these fixes on your computer and the problem will be solved soon.
Fix-1 End File explorer process and start it again-
Ending the file explorer process and then starting it again will reset any temporary files causing this issue at your end.
1. Pressing Ctrl+Shift+Enter will open the Task Manager window.
2. Now, go to the 'Processes' tab.
3. Then, find and right-click on the "Windows Explorer" process and then click on "End Task" to terminate the process.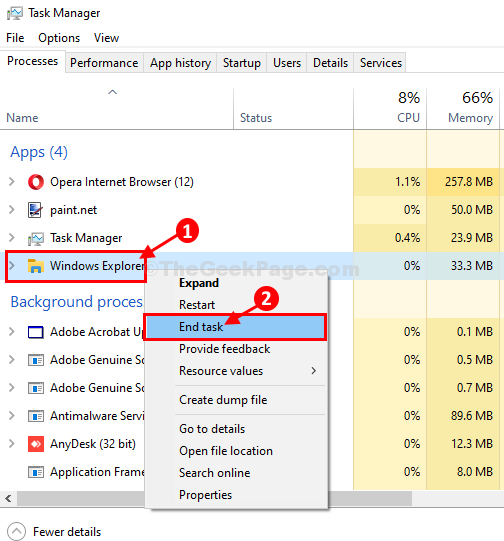 The Windows Explorer process will be terminated.
4. In the Task Manager window, click on "File" on the menu-bar.
5. Then, click on "Run new task".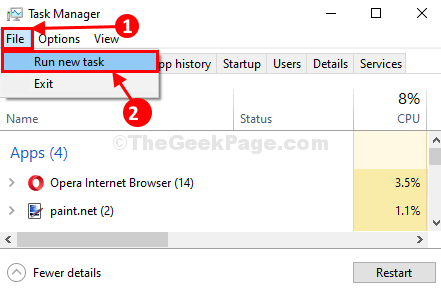 4. In Create a new task window, copy-paste or type "explorer.exe" in the box.
5. Now, click on "OK" to open File Explorer on your computer.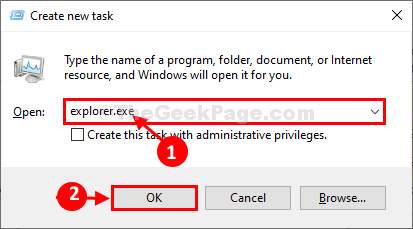 The problem will not happen. Check if this works, otherwise, go for the next solution.
Fix-2 Manually copy-paste Desktop folder-
If this problem continues to bother you, manually copy-pasting the desktop folder will work out for you.
1. By pressing 'Windows key' along with the 'R' key will open up a Run window.
2. Now, copy-paste this location in Run window and hit Enter.
C:

\Users\Default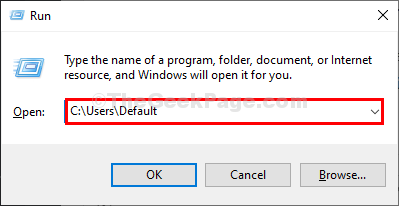 Replace "C:" with the drive letter of your Windows drive.
The default folder will be opened in the File Explorer window.
3. Click on "View" in the menu-bar and then check the option "hidden items" to view the hidden items in File Explorer.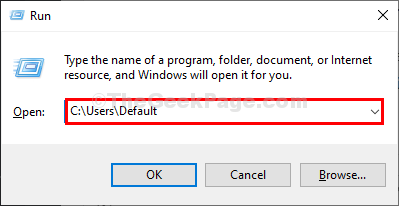 4. Now, right-click on the "Desktop" folder and then click on "Copy" to copy the folder.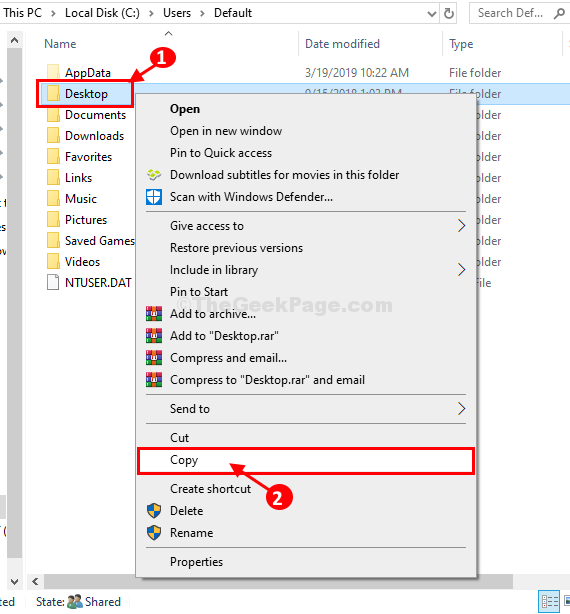 4. In File Explorer window, navigate to this location-
C:\Windows\System32\config\systemprofile
5. Now, press 'Ctrl+V' to paste the "Desktop" folder in the system profile location.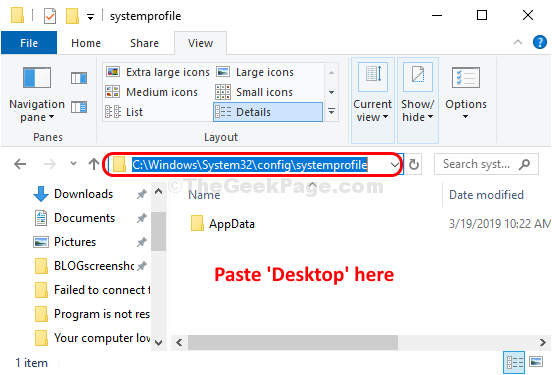 Once done, close the File Explorer window.
Reboot your computer to let the changes take effect.
The error will be fixed.