How To Delete your email Account From Windows 10 Mail App: – The official Mail app first made its appearance with Windows 8. With the release of Windows 10, Mail app has only gotten better with super cool features that were not originally available. You might have added many of your E-mail accounts to your Mail app. This puts you in trouble when you want to give someone else access to your system. You definitely might not want Mail app to display all your emails from various accounts to the one whom you lends your computer to. A plausible solution to this problem is removing the already added mail accounts from your Mail app. Is that possible? Yes, it is possible. You can easily manage the accounts that you have added to your Mail app with a very few number of steps. Read on, to learn how to remove a mail account from the Mail app that you no longer want. One important point to note is that you can't remove the Microsoft account that you used to sign into your Windows 10 from the Mail app.
Also Read: – 
How To Delete your email Account From Windows 10 Mail App
STEP 1 – Start typing in Mail App in the Cortana search box. This will result in the Cortana displaying the search results for you. Click on Mail app as shown in the screenshot.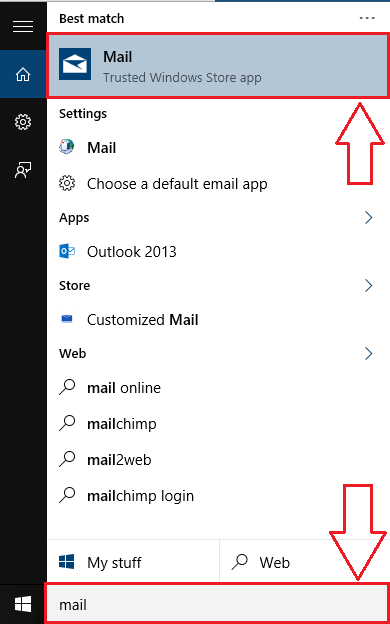 STEP 2 – This will launch the Mail app with all the previously added mail accounts loaded.
STEP 3 – Find the gear icon at the bottom and click on it. Clicking on the gear icon will slide open a new panel for Settings in the right part of the window.
STEP 4 – Under Settings, click on the option named Manage Accounts.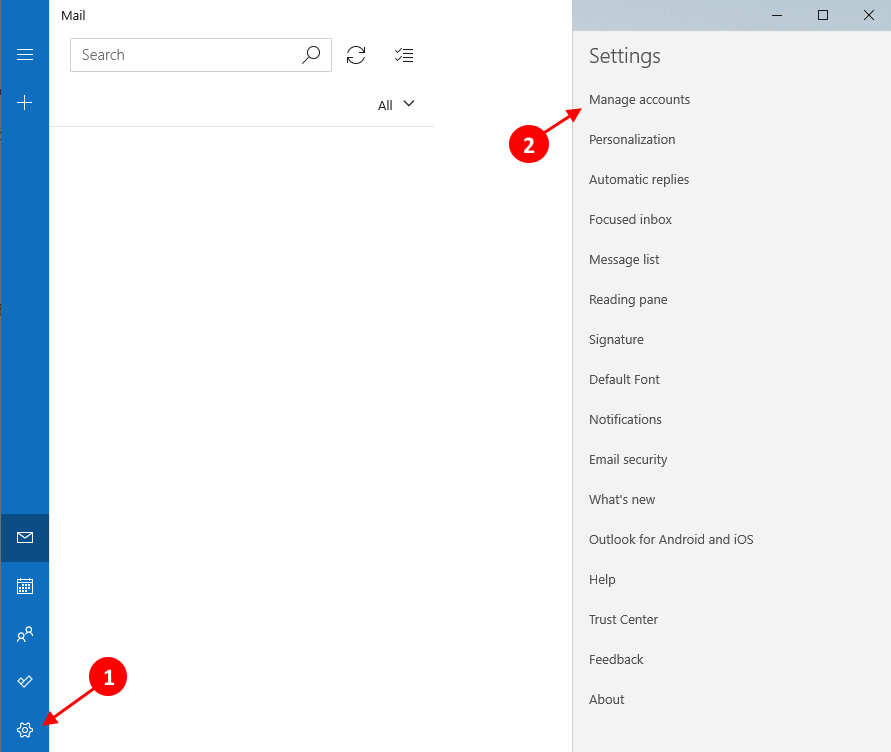 STEP 5 – Now you will be able to see all the mail accounts that have been added to your Mail appt. Look for the account that you want to be deleted from the Mail app and click on it.
STEP 6 – Settings for the particular account that you have chosen opens up. Now click on the option that says Delete account from this device.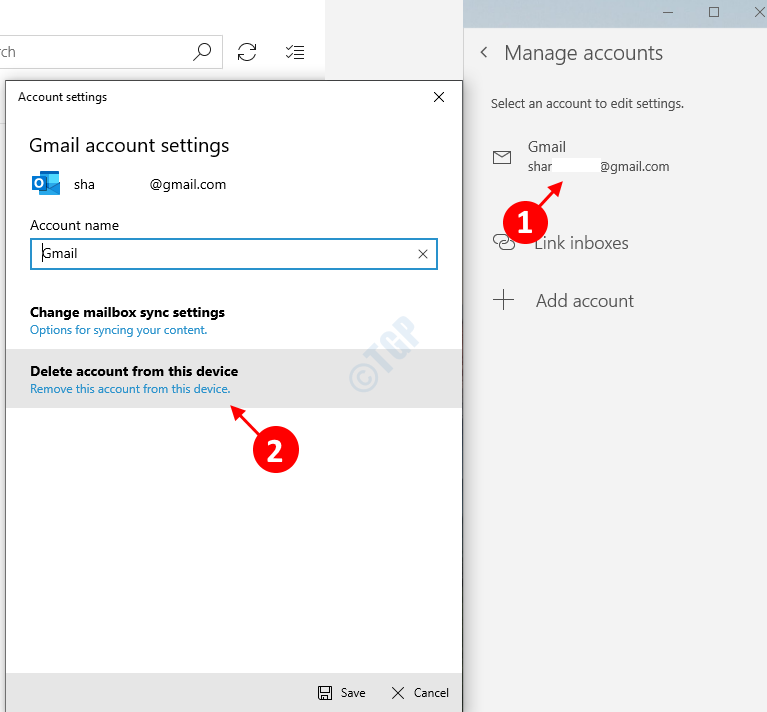 STEP 7 – When asked for deletion confirmation, click on Delete button.
That's it. You can delete mail accounts from the Mail app as simple as that. Now you can sit back and relax even after letting someone else use your system for a while. Hope you found the article useful.